Let There Be Lights This Holiday Season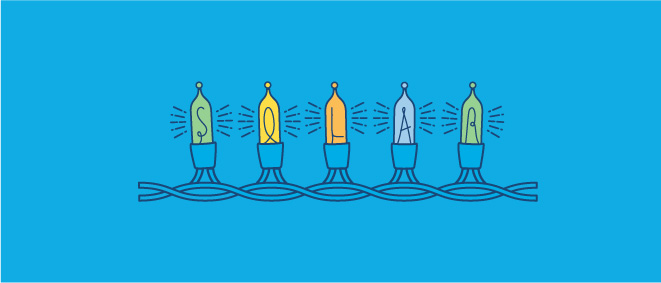 The holiday season is fully upon us and we're sure you're already thinking about the trimmings, menus and decorations for your home and dinner table. In fact, we're sure you're already picking out the lights you want to use this year. But are you prepared to pick the right ones to save energy through the season?
Let's Talk Lights
Holiday lights are an assumed fact of the season. And there's nothing more heartwarming than seeing them lovingly strung up on homes, trees and more. However, as a solar homeowner, it's important to take into account the actual cost of these seasonal trinkets.
Most conventional holiday lights are incandescent, providing more warmth than actual brightness. They also drink up dramatically more electricity than their cousins, LED lights and energy-efficient bulbs. For instance, the average 100-count string of incandescent mini lights will consume 40 watts of electricity over the course of the season. In contrast, a 70 count of 5mm LEDs will only use about 4.8 watts. When you're making your own energy, this difference can be huge when it comes to calculating your usage, and your solar savings.
What About Everything Else?
Whether you use holiday lights are not, they're just the beginning in terms of saving. Because of this, here are six more tips to help you save happily:
Try modern surge protectors, which are great for regulation of electricity use.
Save the environment and consider a fiber-optic tree that uses LED lights.
Look for devices and decorations that use timers that allow for periodically reduced power usage.
Buy ENERGY STAR® certified bulbs, decorations and devices for maximum efficiency.
Consider reflective decorations that provide lighting without using energy, like tinsel.
Lower your thermostat a few degrees to compensate for the body warmth of people you're expecting for dinner or other festivities.
No matter what you do, you now know about just a small amount of the great energy-saving options available. Make the best choices for you and we're sure you'll enjoy the holidays just how you want in no time!
Sources:

Sunrun Team
Choose and control your home energy
Go solar for $0 down
See if you qualify