Puerto Ricans Now Have the Freedom to Create Their Own Energy With Sunrun's Brightbox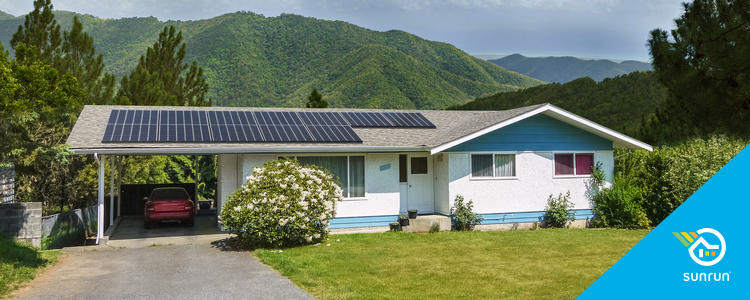 The massive loss of power caused by Hurricane Maria created a humanitarian crisis that left millions without power. Extreme weather events will continue to impact communities like Puerto Rico around the world, and it's essential to rebuild with smarter, resilient and diversified power sources.
I'm proud that Sunrun was the first national solar company to send aid to Puerto Rico in the aftermath of Hurricane Maria, and I'm thrilled to announce that we're now offering home solar and battery service to households across the island. This partnership will support Puerto Rico's vibrant solar economy by creating good, clean energy jobs.
Rebuilding With Today's Technology
Hurricane Maria's 155 mile-per-hour winds destroyed Puerto Rico's power grid, leaving virtually all of the island's 3.4 million residents without electricity and causing the longest blackout in U.S. history. Power restoration in the aftermath of the storm is still ongoing in some places to this day. While that may seem extraordinary, the reality is that it could happen again. An estimated 70 percent of energy infrastructure is nearing the end of its useful life. Instead of relying on yesterday's technology and pouring money and resources into fixing a broken system, we should look to the latest innovations in clean technology to rebuild our grid.
Solar is special because it gives power to people. Puerto Ricans now have the ability to take control of their energy future with Brightbox, Sunrun's home solar and battery service, allowing residents to generate their own energy and remain powered through blackouts.
The solar panels charge the home battery during the day, and this simple system repeats itself daily when the sun comes up, creating a reliable, clean energy system for your home.
If there's a blackout, Brightbox (which can function independently from the grid) switches to backup power, meaning you can provide your family with fresh food and a well-lit home.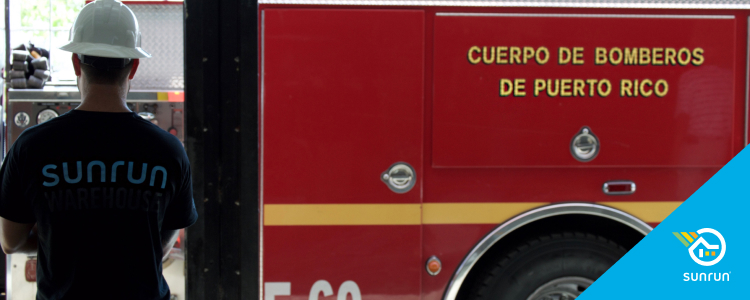 Commitment to Puerto Rico
One of my proudest moments as CEO of Sunrun was sending solar and battery systems to the island after Hurricane Maria. Sunrun partnered with non-profits such as Empowered by Light and Give Power to install solar and battery systems to power local fire stations, providing emergency care to local communities immediately following Hurricane Maria. These fire stations have stayed powered around the clock since November 2017, and have continued operating uninterrupted 24/7.
I see enormous potential in Puerto Rico as a model for America's energy future. Through their tragic experience with Hurricane Maria, those who live on the island have a visceral understanding of the value of home solar and batteries. They want a resilient, reliable power solution for when the grid goes down. Brightbox can provide that peace of mind, giving Puerto Ricans the security they deserve.
Sunrun looks forward to supporting Puerto Rico in creating a more resilient and sustainable energy future for its people.
Power Forward,
Lynn Jurich
CEO of Sunrun
If you're interested in going solar in Puerto Rico, click here.
Sources:

Lynn Jurich
Choose and control your home energy
Go solar for $0 down
See if you qualify