Sunrun systems designed and installed by local solar companies in California
The companies we work with are more than just solar installers – they are true partners. They'll be here with Sunrun to provide excellent service throughout your 20-year installation.
We've teamed up with leading local solar installers, which means we're not only bringing clean energy to the state, we're helping to create thousands of green-collar jobs!
Learn more about solar panel installation, and see what happens during an installation. 
1st Light Energy
Modesto, CA
1st Light Energy is a premier solar company in the states of California and Massachusetts with over 1,500 systems installed. They have worked with every type of roof and electrical system and are well equipped to serve your home's needs.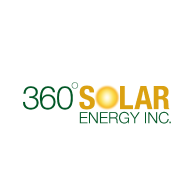 360 Solar Energy
Lake Elsinore, CA
Sun-Time Energy is one of the leading clean energy companies in the nation who is at the forefront of the "Green Movement". Sun-Time not only manages Solar power system Designs and installations, but also provide the best leasing and financing options available to home owners and businesses.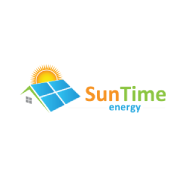 360 Management Group, Inc. (SunTime Energy)
California 
360 Solar Energy, Inc. is dedicated to bringing the latest in renewable energy to the residential and commercial customer. With great state and federal rebates, renewable energy is more affordable and practical than ever. They will find a cost effective solution to offset your ever increasing utility payments and reduce your dependence on traditional energy.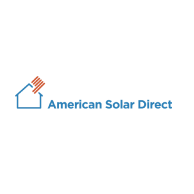 American Solar Direct
California
On a mission to inspire the adoption of solar one rooftop at a time, American Solar Direct is a full-service solar provider offering homeowners expert solar design, permitting, installation, and maintenance services. American Solar Direct offers a personalized, consultative "going solar" experience for its customers, and provides them the ability to generate their own clean, renewable power to take more control of their electricity costs and reduce their impact on the environment.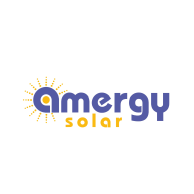 Amergy Solar Energy
CA
Amergy Solar believes a solar panel system is a simple and affordable addition for all solar candidates. Their systems are beneficial to energy costs both financially and environmentally. With that in mind, their experienced project management team developed a turnkey solar process that leads customers seamlessly from start to finish.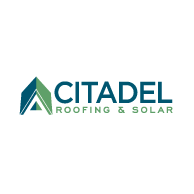 Citadel Roofing & Solar
Vacaville, CA 
Citadel Roofing & Solar & is Northern California's contractor of choice for all your roofing and solar needs. With more than 30 years of experience the team at Citadel has installed roofs and solar systems up and down Northern California. While working for Major Residential Home Builders, Multifamily and Custom Home Builders, Citadel has earned the respect of the industry we serve. We are proud of our great reputation and look forward to working with you. Whether you are building your dream home or outfitting your existing home with a high performance solar system, Citadel Roofing and Solar is here for you.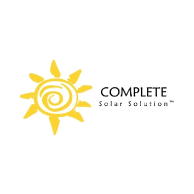 Complete Solar Solution
Bay Area, CA 
Complete Solar Solution is a leading designer and installer of custom solar solutions, their goal has always been to transform a complex and costly process — into a fast and easy one. Because not only do they think everyone should have a choice, we think that choice should be simple.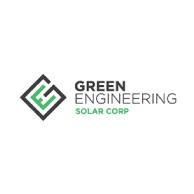 Green Engineering Solar Corporation
California
Green Engineering Solar Corporation ("GESC") successfully installs and services solar energy and related power saving solutions within the United States, Australia and Japan. Headquartered in Australia, GESC takes a global view of the importance of providing efficiently designed solar solutions. By launching our U.S. service and support facilities, GESC is now able to bring our success to residential and commercial customers across the nation.
Heliopower
Murrieta, CA
HelioPower has focused on California home solar installation since 2001. HelioPower is passionate about excellence in all phases of a project, from customer education to home analysis, design, and home solar system installation. HelioPower is dedicated to increasing the use of solar power as a sustainable energy source and helping customers reduce electric bills. Sunrun and HelioPower have been partners since 2009.
Horizon Solar Power
Hemet, CA
Horizon Solar Power's goal is to help our customers become educated consumers that understand the benefits and process of installing solar for their home. They custom design solar systems to meet the energy demands and financial needs of each individual customer.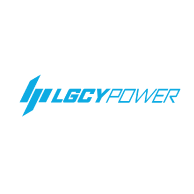 LGCY Power
California
LGCY Power is focused on providing an extraordinary solar experience for customers in the United States. By offering a cleaner, cheaper alternative to traditional electricity, LGCY creates value for residential homeowners by providing solar power at little to no upfront cost. A Sunrun Certified Partner, LGCY has grown to offices in 11 states with headquarters in Lehi, Utah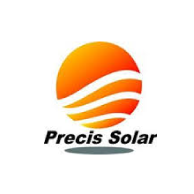 Precis Solar
Wildomar, CA
Precis Solar has been in the solar industry since 1979. Formally recognized as B&P Solar of San Diego, they have changed our name to Precis Solar. With over 20 years of experience working with Solar, Wind and Water energy systems. Precis Solar will provide the consultation, design, engineering and installation professionalism that you would expect for your residential solar needs
Smart Energy Solar
Corona, CA
Smart Energy Solar is one of the most experienced solar contractors in Southern California and the Bay Area. Since 2005 they have installed and serviced over 5,000 solar Electric (Photovoltaic), Solar Pool Heating and Solar Hot Water Systems.
Solar Alliance of America, Inc
San Diego, CA
Solar Alliance of America, Inc. was voted the fastest growing privately held company in San Diego by Inc. magazine and selected by Solar Power World as one of the Top Solar Contractors in the USA. Endorsed by William Shatner on "Moving America Forward" and a proud partners of the San Diego Padres and Chargers, Solar Alliance has helped thousands of homeowners "Go Solar!".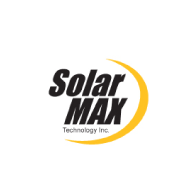 SolarMax Technology
Riverside, CA
SolarMax Technology, Inc is a leading residential and commercial solar panel installer. Our goal is to deliver affordable, high-quality solar energy systems. SolarMax has installed over 4,300 quality solar energy systems in Southern California since 2008. We can help you secure your energy future by generating your own clean and renewable electricity.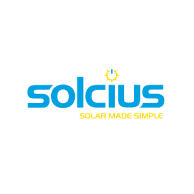 Solcius
Modesto, CA 
Solcius is quickly becoming a leading provider of solar energy in the residential market. Solcius designs, delivers, installs and services best-in-class solar solutions generated by its unique and growing network of dealers and key partners. With current operations in California and Utah, Solcius is preparing to expand to several additional markets.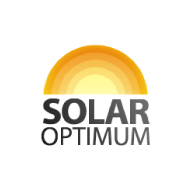 Solar Optinum
California
Solar Optimum is in the business of contributing to global change by providing environmentally friendly, alternative, independent, affordable and efficient energy to consumers. Their team is made up of professionals that aim to protect the environment with the latest available technologies as well as offer long term savings to the consumer. The goal os Solar Optimum is to ensure customer satisfaction and provide ideal solutions.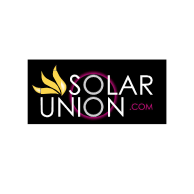 Solar Union
California
Choose Solar Union for unparalleled quality at the most attractive price. They are your energy savings partner, starting with preliminary analysis and completing with final design. Their systems are built by veteran solar installers using only top tier photovoltaic components. This translates to superior performance for you and increased financial return.
Solar Universe
Livermore, CA
Solar Universe is a unique solar installation and finance concept headquartered in Northern California with a mission to be the very best at what they do. They are the sum of a network of owner-operated install partners where Quality, Safety, Service and Consistency are guiding principles.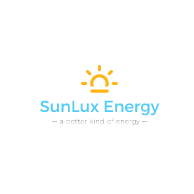 SunLux Energy
California
At SunLux, their philosophy is simple. They want to help you save money,live better,and make a difference in your community with clean, renewable energy. By helping you, they can play a part in helping our environment. Committed to customers from the very beginning and it all starts with getting to know you and your energy needs. Together they'll design the perfect solar energy system. 
Sun Phase Energy
Rocklin, CA
Sun Phase Energy is a local, veteran- owned and operated solar company. Since 2009 they have been helping homeowners achieve their solar goals and training a local solar workforce to create jobs and enable the Sacramento region to become a fastest growing solar market. They offer complete customized solar electric solutions, the highest quality installation service, and a personal, professional customer experience.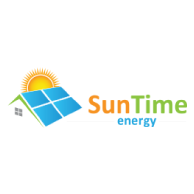 Sun Time Energy
Van Nuys, CA
Sun Time Energy is a leading clean energy installer who is at the forefront of the "Green Movement." Sun Time manages solar power system design with the goal of making every property more energy efficient and environmentally friendly while putting money back in the homeowner's pocket.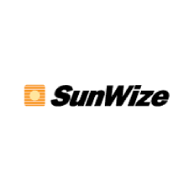 SunWize Solar
San Jose, CA 
SunWize Home delivers solar energy solutions to homeowners in Arizona and California and is rapidly expanding to NY, MA and CT. Their full-service solution includes everything from Design to Finance to Construction. Drawing on their deep expertise and team of experts, they bring an unparalleled blend of knowledge, innovation, and customer commitment to every project.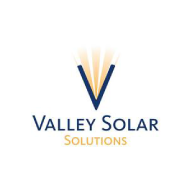 Valley Solar Solutions
Fresno, CA
The owners of Valley Solar Solutions worked in the mechanical contracting field for over 20 years. When the Solar Industry took off in California, Brian and Todd formed a partnership and started Valley Solar Solutions. Their goal has always been to offer quality products and installation with integrity, honesty, and customer satisfaction being the highest priority.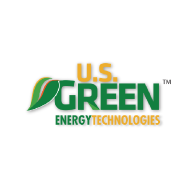 US Green Energy Technologies, Inc.
California
US GREEN is a leading energy up-grader that has primarily focused on residential customers. By offering a customized solution that incorporates Solar Energy, Realistic Artificial Turf, Energy Efficient Windows, Natural Home Cooling systems and Smart Home Integration. US GREEN approach continues to evolve and offer its customers the most advanced technologies that "enhances their standards of living while managing their energy costs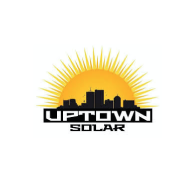 Uptown Solar
California
Uptown Solar offers best-in-class solar lease and purchase finance program solutions combined with engineered alternative energy offerings designed for optimal power generation efficiency. With a focus on practical consumer and commercial applications of solar technology components, we utilize a proprietary business system for alternative energy finance and marketing, readily customizable in conjunction with localized installation partners.
Sunrun Cities
Energy Resources
Solar resources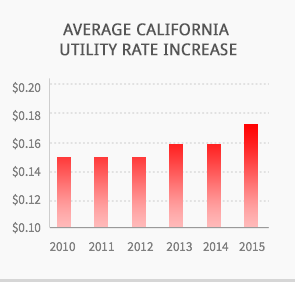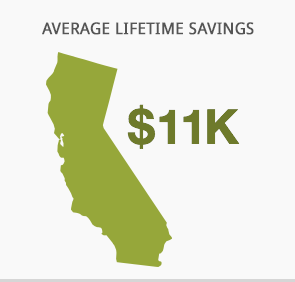 SOLAR SAVINGS ARE BIG
See if you qualify
Go solar in 3 easy steps