Learn About Sunrun's Relationship with Your California Utility 
We work with various utility companies in California to bring you reliable clean energy each and every day. We offer both a purchase and PPA or solar lease options in most major CA utilities, including - PG&E, SCE, SDG&E and LADWP. If you get electricity from one of the other utility companies listed below, we may offer a purchase option only. Please contact us to discuss.
Going Solar and Staying Connected
When you go solar with Sunrun in California, you stay connected to the utility grid. This allows you to make the most of the electricity your panels produce by net metering your solar power. When your panels generate more power than your home needs, the excess is sent into the utility grid. You receive credit for this power, which then offsets future purchases of electricity from the grid. This lowers your utility bills and maximizes the benefits of your solar system.
We're Here to Guide You to Energy Success
At Sunrun, we believe empowering people means empowering a greener, safer, and more resilient future for everyone. But our role in California isn't just to help you save money with solar and combat climate change together.
We're also committed to providing you with information, guides, and advice in all matters related to solar. We're here to help you understand everything from your utility's NEM bill, Time-of-Use (TOU) rates, green and sustainable initiatives; as well as any additional topics you want to be aware of as a California solar customer — so together, we can create a planet run by the sun.
California Utility Directory
Go Solar with Sunrun in California, Today
Today Great news! Getting a solar system in California is now more affordable than ever.3 Plus, with us Sunrunners, you have many options to choose from. Want to lease a solar battery storage system like Sunrun Brightbox™ and have backup power at nights or in the event of an outage? We've got you covered.
Prefer to prepay for your energy and forget about monthly solar bills? We offer that, too. Or how about putting your name on a shiny, new system for life while giving your home value a boost? We also offer purchase and finance plans so you can enjoy solar at its finest.
Regardless if you're looking to save money, help the planet — or both — adding a Sunrun solar system to your home will benefit you, your family, and your community in more ways than one.
Besides, with our BrightSave™ Monthly and BrightAdvantage™ plans, you can start your California solar journey for as little as $0 down.
Sunrun, peace of mind for years to come all while saving with the sun.
Energy Resources
Solar resources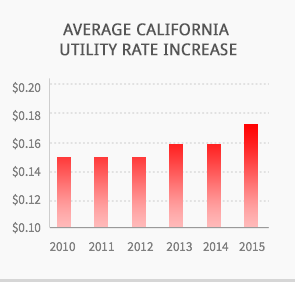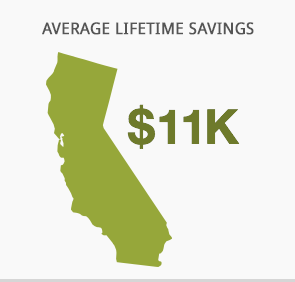 SOLAR SAVINGS ARE BIG
See if you qualify for solar