Learn About SCE's Green and Sustainable Initiatives
SCE has a long history of industry leadership in environmental stewardship that demonstrates their commitment to protecting the environment and your community.1
Check out some of SCE's green initiatives and programs below to see how they're addressing climate change and air pollution, and how they're helping California meet a 40% percent reduction in greenhouse gas (GHG) emissions by 2030 and 100% reduction by 2045.2
SCE's Green Initiatives and Programs
1. Reducing GHG Emissions
In the United States, approximately 29% of carbon dioxide (CO2) emissions come from the electricity sector, and most are linked to fossil fuels such as coal and natural gas:3 a contributing factor in climate change.
SCE is a national leader in partnering with customers to save energy and money. In fact, during the past five years, together they've saved nearly 7.6 billion kilowatt-hours (kWh) — which is more than enough electricity to power 1.1 million homes for a full year. These savings reduce GHG emissions by 3.2 million metric tons (MMT), or the equivalent of removing almost 700,000 cars from California roads.4
2. Addressing Climate Change
SCE supports the goals set by the California Global Warming Solutions Act, also known as Assembly Bill (AB) 325, and its currently working with state policymakers and stakeholders to implement key elements of this law as cost-effectively as possible. This will allow SCE to continue providing a reliable and affordable supply of energy to meet current and future electricity needs of customers like you.
At the federal level, SCE supports a powerful approach to reduce pollution in our atmosphere (cap-and-trade legislation) with consistent rules, reasonable timelines, and other provisions to allow the development of new technology while limiting economic disruption.5
3. Clean Air and Healthy Communities
Southern California continues to face severe air quality issues. 80% of the area's emissions come from gas-powered cars, trucks, and trains; and the remaining portion comes from refineries, power plants, and factories. That's why SCE believes in maintaining an ongoing collaboration with Southern California stakeholders to resolve these issues for a sustainable energy future.6
One of the most promising opportunities to meet California's environmental challenges and air quality standards is transportation electrification — powering passenger cars, delivery trucks, semi-trucks, and all other vehicles with clean energy instead of fossil-based fuels.
SCE is taking a leading role with its Transportation Electrification Plan, filed with the California Public Utilities Commission (CPUC) in early 2017, and includes over $570 million in programs and infrastructure to address significant sources of GHG emissions and air pollution from heavy commercial and industrial vehicles. If approved, the plan will benefit all SCE customers, especially those living in communities located along transportation corridors.7
4. Protecting Species, Habitats, and Ecosystems
From the desert tortoise and the California condor to the Mohave ground squirrel and the spotted owl, SCE carefully protects species, habitats, and ecosystems everywhere they operate. Whether they're upgrading and expanding infrastructure for future reliability, or repairing poles or wires damaged by storms, environmental protection is an aspect SCE takes very seriously when building towards your state's energy future.7
SCE's Committed To A More Sustainable Future, Are You?
Get peace of mind for years to come, when you choose to go solar and save with Sunrun in Southern California. You can go solar for little $0 down today, get a free solar quote today. Surun serves all SCE customers. But dont take our word for it, see what our customers are saying about us today. 
Energy Resources
Solar resources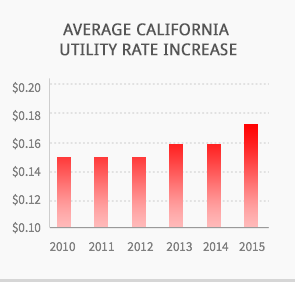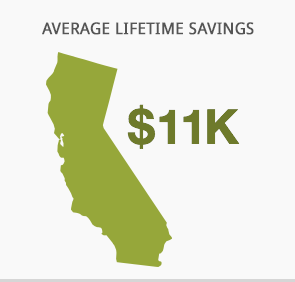 SOLAR SAVINGS ARE BIG
See if you qualify for solar