Sunrun systems designed and installed by local solar companies in Hawaii
The installers we work with are more than just solar installers – they are true partners. They'll be here with Sunrun to provide excellent service throughout your 20-year installation.
We've teamed up with leading local solar installers, which means we're not only bringing clean energy to the state, we're helping to create thousands of green-collar jobs!
Learn more about solar panel installation, and see what happens during an installation. 
American Electric
Honolulu, Hawaii
American Electric is a superior electrical construction, and alternative energy service provider, with a range of experience unmatched throughout the state of Hawaii. From power plant to photo-voltaic, high voltage to high speed data, hospital to high rise, refinery to retrofit, American Electric has been providing superior service and peace of mind for Kama'aina's since 1946.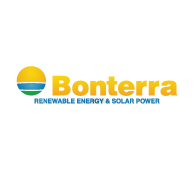 Bonterra
Honolulu, Hawaii
Bonterra Solar Hawaii is a leading installer of cost-effective residential and commercial solar systems that reduce electricity costs and maximize returns on clean energy investments. In 2010, Bonterra was chosen to be the solar installation company for the Department of Hawaiian Home Lands Kaupuni Village, the first net-zero energy community in the nation. Bonterra also was selected by Gentry Homes as its exclusive installer of photovoltaic systems on new homes.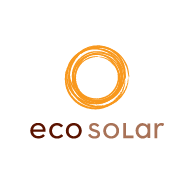 Eco Solar
Waipahu, HI
Eco Solar is a Hawaii-based solar power installation and service company specializing in residential and small commercial projects. Currently serving the island of Oahu, the company was founded in 2008 in Honolulu, and employs a team of 25 highly skilled and dedicated personnel. Eco Solar's current product portfolio includes photovoltaic systems, photovoltaic monitoring systems, solar-powered attic fans, and post-installation maintenance.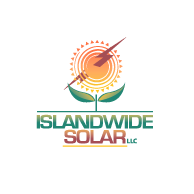 IslandWide Solar
Lihue, Hawaii
Islandwide Solar specializes in delivering solar solutions to both Hawaiian homeowners and businesses. Locally owned and operated, Islandwide has installed solar photovoltaic systems throughout the islands of Hawaii. Their background and expertise include full design, engineering, supply, construction, and management of residential solar systems. They are committed to providing quality products and installation services for Hawaiian homeowners.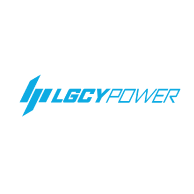 LGCY Power
Hawaii
LGCY Power is focused on providing an extraordinary solar experience for customers in the United States. By offering a cleaner, cheaper alternative to traditional electricity, LGCY creates value for residential homeowners by providing solar power at little to no upfront cost. A Sunrun Certified Partner, LGCY has grown to offices in 11 states with headquarters in Lehi, Utah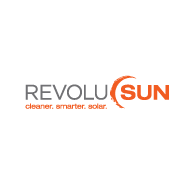 Revolusun
Honolulu, Hawaii
Locally owned and operated, RevoluSun has a passion for service, quality, and value. All RevoluSun systems are custom designed with the belief that performance and aesthetics go hand in hand. RevoluSun focuses on bringing solar power to the people. Through solar open houses, seminars, community outreach programs, volunteering, and early childhood education curriculum, RevoluSun strives to educate Hawaii homeowners about the benefits of solar power.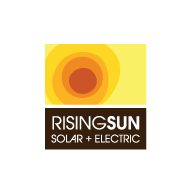 Risingsun
Haiku, Hawaii
Rising Sun Solar is one of the leading solar companies on Maui. Rising Sun Electric was founded in 1986 and expanded to offer solar power in 2003. Since then, Rising Sun Solar has been installing top quality equipment, selecting brands that have proven performance records. They are a SunPower Premier dealer and an NABCEP certified installer. Rising Sun Solar is committed to achieving 100% customer satisfaction and is dedicated to providing exceptional customer service before, during, and after the installation..
Solar Universe
Pearl City, Hawaii
Solar Universe is a unique solar installation and finance concept headquartered in Northern California with a mission to be the very best at what they do. They are the sum of a network of owner-operated install partners where Quality, Safety, Service and Consistency are guiding principles. These principles support their service oriented approach to enabling you to produce power on your home or business. In short, they aim to make solar an easy, affordable and fun experience.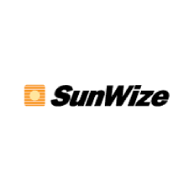 SunWize Solar
Hawaii
SunWize Home delivers solar energy solutions to homeowners in Arizona and California and is rapidly expanding to NY, MA and CT. Their full-service solution includes everything from Design to Finance to Construction. Drawing on their deep expertise and team of experts, they bring an unparalleled blend of knowledge, innovation, and customer commitment to every project.
Energy Resources
Solar resources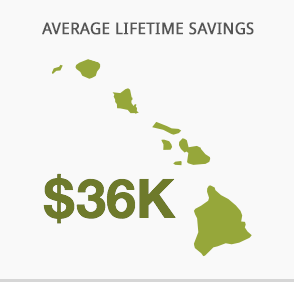 SOLAR SAVINGS ARE BIG
See if you qualify
Go solar in 3 easy steps