Learn About Con Edison's Green and Sustainable Initiatives
Con Edison has well-defined environmental, health, and safety management systems. From hosting forums where environmental leaders can exchange ideas and share strategies for dealing with evolving challenges, to providing support to environmental groups and educational organizations, to launching pilot projects with technologies that demonstrate environmental benefits — Con Edison is committed to the safety and health of your community.1
Con Edison's Green Initiatives and Programs
1. Reducing Greenhouse Gas (GHG) Emissions
In the U.S., approximately 29% of carbon dioxide (CO2) emissions come from the electricity sector, and the majority are linked to fossil fuels such as coal and natural gas:2 a contributing factor in climate change.
Con Edison is working hard to produce half of New York's electricity using clean, renewable resources like solar and wind by 2030,3 and they increasingly support customers who generate their own energy through solar. To date, Con Edison has helped reduce GHG emissions by 48% percent — the equivalent of removing more than 500,000 cars off New York roads each year.4    
2. Electric Vehicles
Since 2014, Con Edison has been part of the Fleet Electrification Initiative, a national commitment toward the use of electric vehicles (EVs). Under this initiative, 5% of Con Edison's total annual vehicle expenditure is spent on plug-in EVs, charging stations, plug-in hybrid vehicles, battery-electric vehicles, and electric power units.
Con Edison's green fleet is consistently growing, adding up to thousands of vehicles running on biodiesel blends, hundreds running on compressed natural gas, as well as hundreds of hybrids, plug-in cars, and bucket trucks. Plus, Con Edison also supports customers who own EVs by letting them earn money-saving incentives when they charge their EVs during off-peak hours.5
3. Saving Water Resources
Con Edison has several ongoing initiatives to minimize their water footprint. In fact, two of their steam generating stations are reducing water consumption through the implementation of efficiency improvement projects. In 2016 alone, Con Edison saved over 38 million gallons of water, and they expect to see even greater results in the years to come.6
4. Habitat & Biodiversity
Con Edison understands trees are a quintessential element of New York City's infrastructure. Trees contribute to clean air and water, reduce electricity costs, build home equity, and also make parks and streets look more beautiful.7
Precisely why, when Con Edison works near trees to protect their electric infrastructure and prevent power outages, they only hire professional foresters specially trained in preserving tree health and who follow International Society of Arboriculture (ISA) pruning guidelines.8
Con Edison continuously inspects trees, and if needed, they're carefully trimmed to keep them at a safe distance from overhead power lines. When a tree is removed due to electric infrastructure repairs and upgrades, Con Edison always uses restitution fees to plant a replacement.9
Con Edison is Committed To A More Sustainable Future, Are You?
Get peace of mind for years to come, when you choose to go solar and save with Sunrun in New York. You can go solar for little $0 down today, get a free solar quote today. Surun serves all Con Edison customers. But dont take our word for it, see what our customers are saying about us today. 
Energy Resources
Solar resources
Utility Resources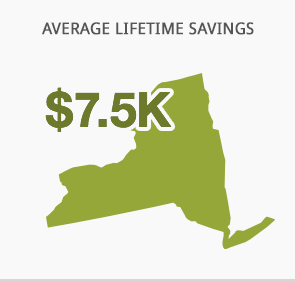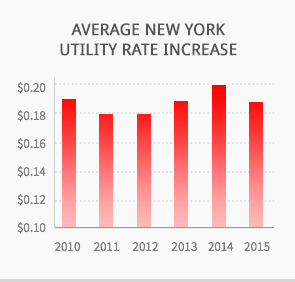 SOLAR SAVINGS ARE BIG
See if you qualify for solar