The companies we work with are more than just solar installers – they are true partners. They'll be here with Sunrun to provide excellent service throughout your 20-year installation.
Sunrun systems designed and installed by local solar companies in Oregon
We've teamed up with leading local solar installers, which means we're not only bringing clean energy to the state, we're helping to create thousands of green-collar jobs!
Learn more about solar panel installation, and see what happens during an installation.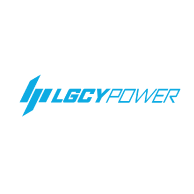 LGCY Power
Oregon
LGCY Power is focused on providing an extraordinary solar experience for customers in the United States. By offering a cleaner, cheaper alternative to traditional electricity, LGCY creates value for residential homeowners by providing solar power at little to no upfront cost. A Sunrun Certified Partner, LGCY has grown to offices in 11 states with headquarters in Lehi, Utah
Solar Universe
Portland, Oregon
Solar Universe is a unique solar installation and finance concept headquartered in Northern California with a mission to be the very best at what they do. They are the sum of a network of owner-operated install partners where Quality, Safety, Service and Consistency are guiding principles. These principles support their service oriented approach to enabling you to produce power on your home or business. In short, they aim to make solar an easy, affordable and fun experience.