Sunrun has partnered with Arizona Public Service (APS) to bring the Residential Battery Pilot to Sunrun customers. With a Sunrun Brightbox home battery, you'll have clean solar energy during the day and clean backup power during an outage. By joining the pilot, you'll receive an upfront incentive of up to $3,750, and you'll help APS learn more about battery technology by sharing your system's performance data with APS for three years. *Sunrun cannot add a battery to existing home solar systems at this time. 
Sign up below to see if you qualify!
With home solar and storage you'll be able to: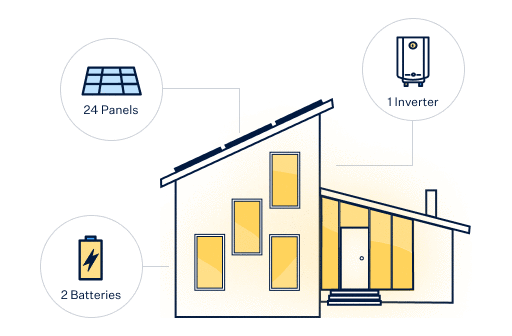 Generate 100% clean solar energy right on your roof.
Use that energy to power your home during the day.
Store energy in your battery for use at night or during outages.
Frequently Asked Questions