Generate your own solar energy. Become less reliant on the utilities.
We'll customize your agreement based on your individual needs

Limited time offer

Monthly Lease

Limited time offer

Full Lease

Limited time offer

Full Purchase

Limited time offer

Monthly Loan

Benefit
$6 for 6 months 🙌
Pay now, save later
Own your system outright
Purchase and finance
System ownership
Sunrun
Sunrun
Homeowner
Homeowner
Upfront payment
$0 to little down
~25 years of energy cost
Full system cost
$0 down
Monthly payment
To Sunrun

To loan provider
Rate hike protection
Warranty
Full Service
With Protection Plus
With Protection Plus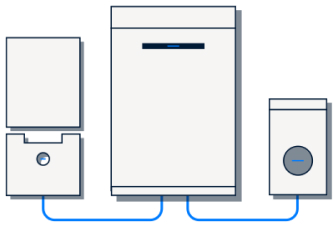 Enjoy safe, clean, and reliable backup power to keep your family powering forward in the event of a blackout. Brightbox saves you money by seamlessly optimizing when a home uses electricity generates from solar, stored in the battery, or from the grid. Purchase or lease Brightbox from Sunrun today!
1 Protection against rising utility rates during the length of your solar agreement
^BrightBox is currently available only in Hawaii (HI) California (CA) Arizona (AZ) New York (NY) and Florida (FL)