Power Through Outages with a Brightbox Home Battery
Generate, store, and manage clean, affordable solar energy on your terms. With Sunrun Brightbox, your Brilliant Home™ comes full circle. Brightbox is more than just solar battery storage—it's a holistic service that puts the power in your hands. We only partner with top-notch innovators in lithium-ion battery technology, so you're backed by the highest quality products available. Brightbox is currently available to new Sunrun solar customers only.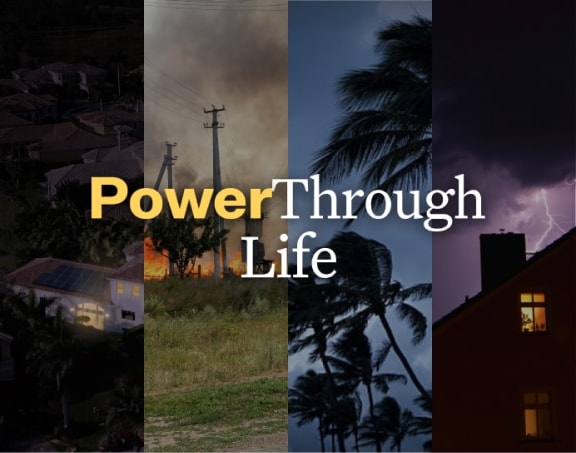 Power Through Uncertainty
Over the last 15 years, power outages across the U.S. have been getting worse.1 An out-of-date grid infrastructure can't keep up with our increasingly plugged-in society.2 While generators offer a temporary solution in the face of a blackout, they're dirty, noisy, and at worst dangerous.3 The good news? We're here to make energy independence safe, simple and hassle-free.
Power through blackouts with a clean, reliable solar battery that puts you in control. You can choose what and how much you want to backup in case of an outage.
$1 per month for 6 months of solar. Limited time offer
Take Control Over Rising Energy Costs with Solar Battery Storage
With electricity rates increasing over the last 10 years,4 going solar just makes financial sense. So if you're thinking about joining the bright side, why not set yourself up for success? With Brightbox, Sunrun intelligently and remotely optimizes your solar battery to maximize savings using proprietary software.

Depending on your utility's rate structure, Brightbox can offset energy costs when electricity rates are at their peak. And in a blackout, your Brightbox offers a sustainable power source so you don't have to spend on unruly and expensive generators. See if you qualify today.
Frequently Asked Questions
Brightbox Solar Battery Storage Articles