Solar Battery
Keep the energy you produce, and use it when electricity rates are highest or during a power outage.
A Holistic Solar Battery Storage Service for Your Home

Brightbox offers you clean, safe, reliable backup power, optimizes your savings, and keeps your home running during power outages. Get it today!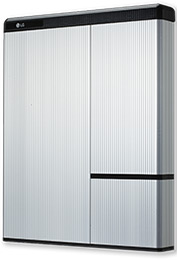 Solar Lease
Lock in low energy rates and enjoy 100% peace of mind with Sunrun's Lease or PPA Plans.
Our Most Popular Solar Energy Plan

Lock in low electricity rates with BrightSave Monthly while receiving free maintenance and monitoring. Lease it today!
Lock in Years of Power at Today's Prices

BrightSave Prepaid gives you the worry-free benefits of a lease and no monthly bills by making one simple upfront payment. Maximize your savings today!
Solar Purchase
Own your system and your savings for life, while avoiding rising energy costs.
Solar Ownership + Serious Long-Term Savings

BrightBuy lets you own the system, save more, and keep solar tax credits by making a one-time upfront payment. Become a solar owner today!
Solar Ownership + Instant Savings

BrightAdvantage offers you all the benefits of solar ownership for low, fixed monthly payments and competitive rates. Own a home solar system for $0 down today!
Get Peace of Mind with Brightbox Solar Energy Battery Storage
Automatic back-up during outages.
Protection from peak utility rates.
Locked-In electricity rates for 25 years.
Learn more
Find out if solar is right for you!