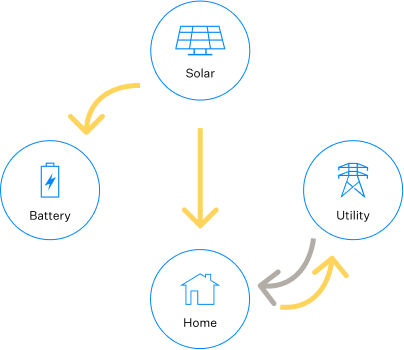 Normal Use
Your home will use energy from your solar panels during the day and from the utility grid when you need extra energy. If you make more solar energy than you are using, you will sell that back to your utility for a credit.
Your battery will stay charged and ready for a power outage or a valuable peak demand time.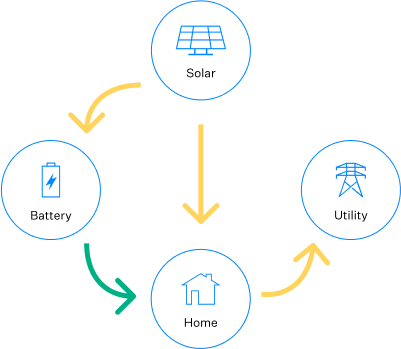 Peak Energy Demand
Your home will automatically use energy from your battery. If you don't need much energy at that time, your battery will send energy to the grid instead.
If you need more energy than your battery and panels have, you can always use energy from the grid.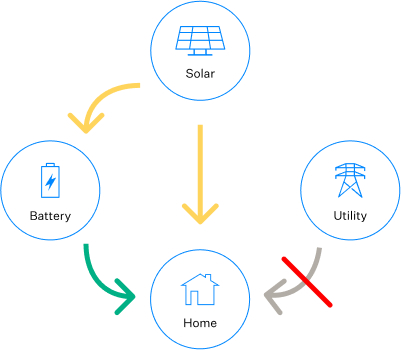 Power outage
Your home will automatically disconnect from the utility grid and use energy from your solar panels (during the day) and from your battery (at night). Even during times of peak energy demand your battery will keep at least 20% of its juice in case there is a power outage.
Curious about whether your battery is charging or discharging? You can see what's going on using the mySunrun app.
Frequently Asked Questions