How Long do Solar Panels Really Last?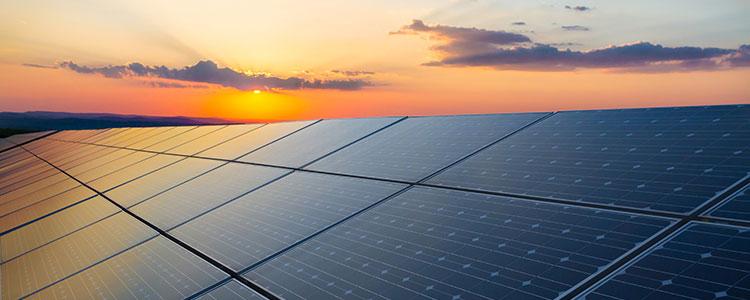 Solar systems for homes have been rapidly growing in popularity.1 With the money you can save, it is no wonder more people are finding energy independence with solar energy production. We at Sunrun know you want the most out of your investment which means you want answers to some serious questions. The most asked question being: "How long will my solar panels last?" Well, we crunched the numbers to let you know what to expect from your shiny new solar system.
The Results Are In!
It was originally thought that solar panels only operate efficiently2 for as long as the standard solar warranty of 20-25 years. The good news is that we are finding most solar systems are outperforming all expectations. A 1% annual decrease in performance was estimated by The National Renewable Energy Laboratory (NREL), but that number has now been cut in half. The results of the newest studies show that solar panels are only losing a mere 0.4-0.5% amount of efficiency annually, meaning your solar panels will be living almost twice as long.
Most companies guarantee that their solar systems will continue to perform at 80%-85% while under warranty. When a solar panel performance decreases to around 80%, it is time to replace that panel. With new technologies and solar companies like Sunrun maintaining solar systems, solar systems are able to continue generating power for around 30-40 years. Even the first modern solar systems are still running 60 years after their installation.3
What This Means for Your Wallet
When you are purchasing your solar system, most companies provide a calculation that estimates the amount of money you will save. This calculator only gives you the amount of savings you will earn over a 20-25 year period. With solar systems outperforming their approximate solar panel life span, you will be able to save even more money as your solar panels continue producing clean energy for extra years.4 The longer your panels last, the more money you save.
Extend The Life of Your Solar Panels
Just like leaving a car sitting in the elements for 25 years, solar panels left without maintenance can fall victim to failures. Here are three ways to add years to your solar panels.5
Avoid Physical Damage:
Make sure your panels are free from the risk of falling branches and wind blown debris. These hazards can scratch your panels making them less efficient.
Regular Maintenance and Cleaning:
A clean solar system is a happy system. Doing an annual or bi-annual maintenance check and cleaning will keep your solar panels running at their maximum efficiency. Check out this site for a more detailed approach to cleaning and maintaining6 your solar system.
Lease your panels:
Many solar companies, like Sunrun, guarantee that your solar system will run flawlessly. When you lease your panels, we install the panels, maintain your system, and monitor it for any solar production problems 24/7.
Sunrun makes sure you  get the best solar panels for your energy needs and budget. If you have more questions or would like to get a personalized solar quote for your home, visit our site or give us a call.

SOLAR SAVINGS ARE BIG
See if you qualify
Go solar in 3 easy steps