Can I sell my house with solar panels?
Ok, so you're sold on solar, but you might not want to stay in your current home for the next 20 years. Hey, we get it! But if you're worrying about how to sell your house with a solar lease, stop. There's absolutely no reason to worry because locking in today's low electricity rates by going solar won't lock you into staying put for the next two decades.
In fact, having solar panels can actually make selling your home easier—prospective buyers will love the idea of paying less for utilities, just like you did!

And it's not even hard to transfer your solar lease agreement and pass along those ridiculously low energy bills to the new owners. Talk about paying it forward!
Our Service Transfer Specialists handle everything from educating realtors and potential buyers, to working with escrow officers, title agents, home inspectors, and anyone else who might need to know about your system or solar lease agreement. Here are a few pointers to help you get ready:
Contact Sunrun's Service Transfer team before listing your home. We'll brief you and your realtor on how best to sell the value of solar.
Let potential buyers know up front that the solar lease agreement is a purchase. That way there will be no surprises when it's negotiation time.
Got a buyer? Great! You'll both sign Sunrun's service transfer paperwork, and then we'll run a credit check on the buyer.
Once the buyer's credit checks out, all you have to do is send us confirmation that escrow has closed and you'll be done. How's that for easy?
If for some reason the buyer doesn't want to take on the agreement, you can prepay for the remainder of your service and add it to the selling price of your property.
Oh, and if you can't stand to part with your Sunrun solar energy system, you're welcome to buy it and move it to your new home. Yes, really! But it's generally easier and less expensive to transfer your lease agreement.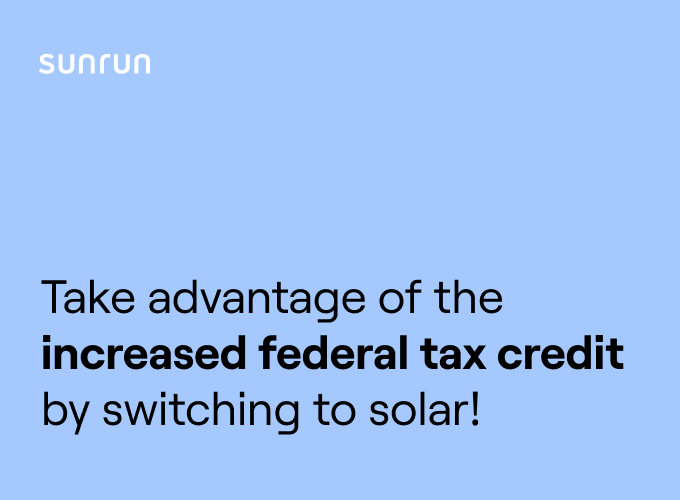 See if you qualify for the
26% federal tax credit