Program Overview
Sunrun has partnered with National Grid to bring the Connected Solutions to Sunrun customers. With a Sunrun Brightbox home battery, you'll have clean solar energy during the day and clean backup power during an outage. This program will deliver value annually and customers will be enrolled 5 years from their enrollment date. Most of the events happen during hot summer days, but there will also be events throughout the year. You must have an installed and operational Sunrun BrightBox™ system to participate in this Program*. Participation in the program will not affect your Sunrun customer agreement, which will remain in effect during the Program and after it ends. 
 *Sunrun cannot add a battery to existing home solar systems at this time.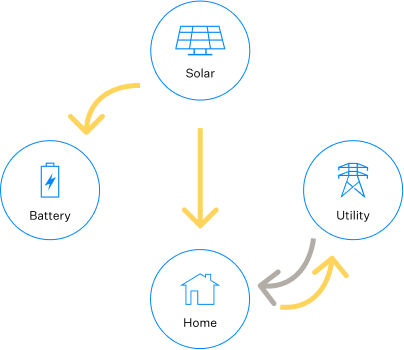 Normal Use
Your home will use energy from your solar panels during the day and from the utility grid when you need extra energy. If you make more solar energy than you are using, you will sell that back to your utility for a credit.
Your battery will stay charged and ready for a power outage or a valuable peak demand time.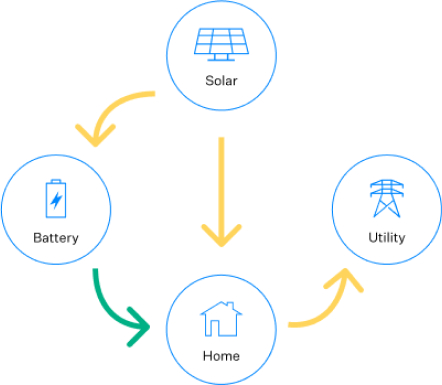 Peak Energy Demand
Your home will automatically use energy from your battery. If you don't need much energy at that time, your battery will send energy to the grid instead.
If you need more energy than your battery and panels have, you can always use energy from the grid.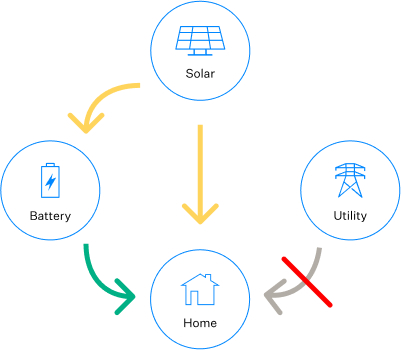 Power outage
Your home will automatically disconnect from the utility grid and use energy from your solar panels (during the day) and from your battery (at night). Even during times of peak energy demand your battery will keep at least 20% of its juice in case there is a power outage.
Curious about whether your battery is charging or discharging? You can see what's going on using the mySunrun app.
Frequently Asked Questions