For as little as $0 down, you can lock in a lower solar energy rate for 25 years when you go solar with Sunrun.
Backed by over 20 years of experience, Sunrun offers affordable, reliable, and renewable solar power and battery backup that puts you in control. Not sure where to start? Our easy online solar Product Selector can help us find the best custom fit for your solar power needs. All it takes is five minutes or less. 
What Is PG&E?
Based in San Francisco, PG&E is a utility that provides natural gas and electricity services to as many as two-thirds of Northern California's households. This broad coverage has made PG&E one of the largest utilities in the U.S.1
PG&E's rate increase was approved by state regulator, the California Public Utilities Commission (CPUC), and could raise residential customers' monthly bills by $13.44 on average, or $161.28 per year.2 While the rate hikes will provide PG&E with the revenue to fix outdated equipment and power lines to provide safer electricity, for many, the hikes could strain already tightened budgets from a challenging year.3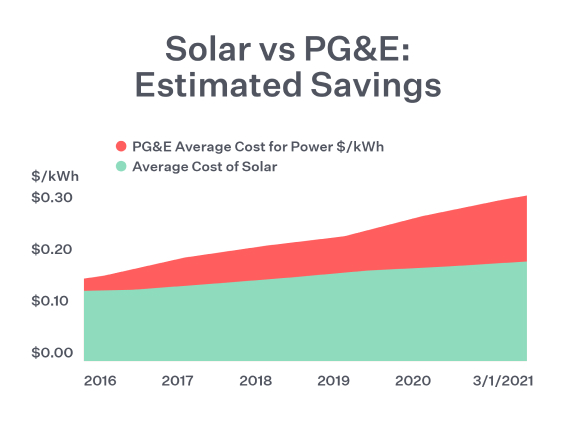 PG&E Electricity Rates Keep Increasing
While PG&E's rate hike comes at an especially difficult time for many, it's nothing new. Electricity bills for PG&E customers have trended upwards for years. 
If you feel like your PG&E electric bill has gone up, it's not just you. In 2017 alone, PG&E energy customers paid an average of $165 per month for electricity, and in 2018, rates were 14% higher compared to 2015.4 With this year's rate increase looming on the horizon, you deserve an energy solution that puts you in control.  
While a home energy checkup—like upgrading your old thermostat or shifting your electricity habits—are smart ways to save on your electric bill,5 it's unlikely that electricity rates will stop increasing anytime soon. When you go solar in California with Sunrun, you'll have the power to create and store energy on your terms.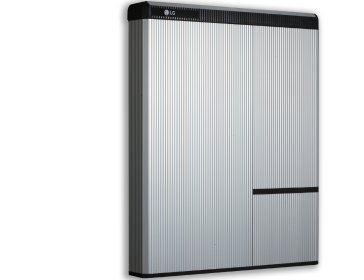 Offset PGE&E's Rate Hikes with Home Solar and Battery Backup
With Sunrun, you can get home solar and battery backup for as little as $0 down with our monthly solar lease. You'll lock in a low rate for as long as 25 years, and you can protect yourself from rate increases, maintenance costs to your system, power outages, or PG&E's Time-of-Use (TOU) rates. 
Sunrun's solar lease includes our industry-leading Solar Guarantee, which offers 24/7 maintenance, free repairs and product replacement, and a roof warranty for the life of your agreement. We're here to help you power forward while providing maximum peace of mind.
Sunrun's Net Metering Partnership with PG&E
In addition to the benefit of solar power offsetting PG&E's rate increases, PG&E provides its own solar incentive for going solar. 
When you add a solar installation to your home, PG&E will provide a special net meter to measure the difference between the amount of electricity PG&E supplies to your home and the amount of energy your Sunrun solar panels produce each month. The remainder is called net energy, which is credited back to your electric bill.6 This means if your solar system generates more power than you use, it will be sent to the grid, and PG&E will credit you for it. 
Californians Are Choosing Solar
California hit its one million solar roof installations milestone in 2019.7 Although the state continues to grapple with a global pandemic, deadly wildfires, power shutoffs, and air pollution from fossil fuels, it's also poised to be the country's leader in the clean energy revolution.8
Join Californians across the state as you take control over rising energy costs and get the power you deserve. See why over 500,000 Americans across the country have partnered with Sunrun and get a virtual, socially-distanced solar consultation today.
Lock in Low Energy Rates
Take control over rising energy costs
Go solar for as little as 0% down
Learn about the 26% federal tax credit