How PG&E Customers Can Benefit from a TOU Rate Plan
---
Get Answers to 6 Important Questions about PG&E's TOU Rates
Did you know that as a Pacific Gas & Electric (PG&E) residential customer, you can enroll in one of their Time-of-Use (TOU) plans? PG&E's TOU plans can help boost your control over electricity bills by shifting your home energy use to lower-priced times. This could help you save money each month.
We'll take you through six questions that you might have about TOU rates, TOU plans, TOU pricing, and how TOU works with a solar energy and backup power system.
1. What Are TOU Rates?
Electric companies use TOU rates to estimate the price for electricity, based on when and how customers use it.1 Utility companies usually charge more when electricity demand is higher, which can change by time of day and season.
TOU rates help take a load off the grid. When too much energy is drawn from the grid at once, power outages can happen more frequently and last longer. This often leaves many homes without electricity for hours or days at a time.
With TOU rates, an electric company like PG&E lets you know when electricity prices change. This gives you the chance to shift your energy use to when electricity costs less, so you can try to reduce how much you spend on your home energy bills.
Even so, if you power your home under one of PG&E's TOU rate plans, this doesn't mean that you have to cut your electricity use when demand is higher in the late afternoon and evening. With a few small energy-use changes, like doing your laundry in the morning instead of at night, you could get savings on your electric bill every month.
2. How Do PG&E's TOU Rates Work?
PG&E's TOU rates are divided into two main groups based on the time you use electricity and the grid's demand. These rates are known as peak and off-peak.2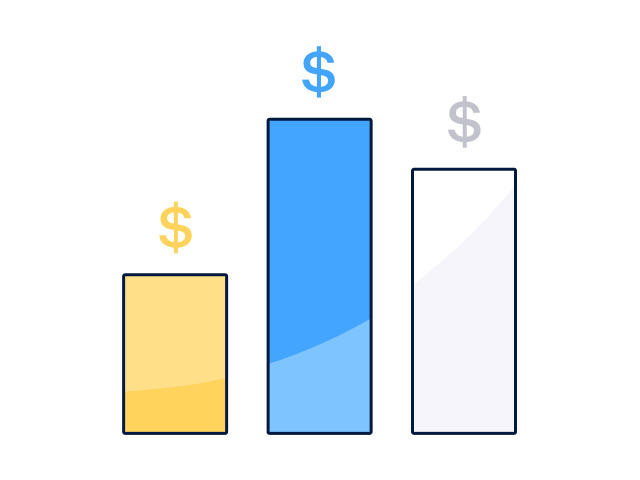 Peak Rates are charged at times when energy demand is higher. This is usually from the late afternoon into the evening when people ramp up the use of their devices and appliances at home.
Off-Peak Rates are charged at times when energy demand is lower. This is usually from late night into the early afternoon when energy demand goes down because fewer people use large appliances and devices at home.
3. Which TOU Rate Plans Does PG&E Offer?
PG&E TOU Rate Plans3

Summer and Winter

Plan 1

E-TOU-C

With Baseline Allowance

 

Weekdays and Weekends

Peak Hours: 4:00 p.m. to 9:00 p.m.

Off-Peak Hours: 9:00 p.m. to 4:00 p.m.

 

Learn more about PG&E's baseline allowance.

 

Plan 2

E-TOU-D

No Baseline Allowance

 

Weekdays

Peak Hours: 5:00 p.m. to 8:00 p.m.

Off-Peak Hours: 8:00 p.m. to 5:00 p.m.

 

Weekends and Most Holidays

Off-Peak Hours: All day and night



 
---
Check out the latest TOU rate plan prices at PG&E.
4. Which Is the Best PG&E TOU Rate Plan for You?
Both plans offer unique advantages. For example, Plan 1 can help you save money if you can reduce your overall energy consumption, especially during the peak period when electricity prices are higher. On the other hand, Plan 2 may be more cost-effective if your energy needs are higher. This is because the cost of electricity in Plan 2 is lower than in Plan 1 once your monthly electricity usage goes over its baseline allowance.
5. Can Solar and Storage Help Reduce Costs during TOU Rate Spikes?
With a home solar battery storage system, you can help mitigate spikes in your electric bill caused by TOU rates. A solar battery can store energy when the sun is out and grid demand is low. As the sun sets or the sky gets cloudy and grid demand rises, you can use your stored electricity to power your home during TOU rate spikes. This can help offset your electric bills and enjoy more peace of mind.
6. What Is Smart Battery TOU Allocation?
When you have solar panels with an energy storage system, some batteries can perform Smart TOU Allocation during summer peak hours. Smart TOU Allocation uses your stored energy instead of consuming electricity from the grid. This is when your home energy savings are typically worth more than the cost of your solar battery's wear and tear with normal usage. If you're interested in a home battery that can perform Smart TOU Allocation, consider Sunrun's solar battery storage system for your backup power needs.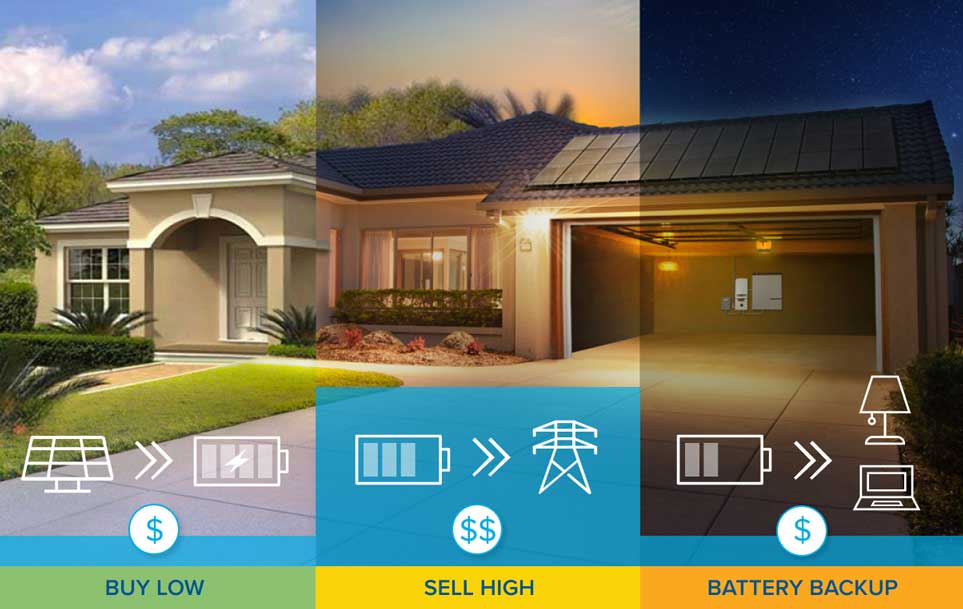 Get the Most out of PG&E's TOU Rate Plans
A PG&E TOU rate plan can give you more control over your utility bills. If you're able to shift some of your energy usage to lower-cost, off-peak hours and limit your energy use during peak times, these shifts could dramatically reduce your energy costs. What's more, you can pair your TOU plan with rooftop solar panels and a home battery system to create and store your own renewable energy. Then, you can use that stored energy to potentially save even more money on your home electricity costs each month.
Best-in-Class Solar and Storage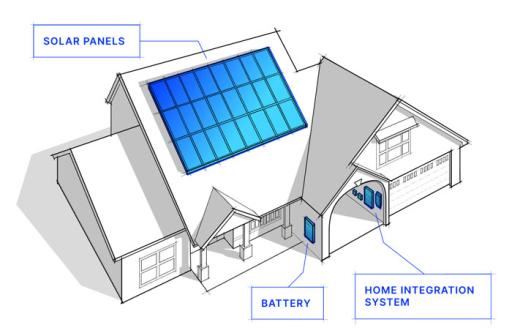 Curious about which Sunrun solar plan, along with battery storage, would work best for your budget and energy needs? Take our Product Selector for a spin or fill out this form so you can create and store your own clean energy in California, starting today.