California Solar Savings are Yours for the Taking
The Golden State is literally spilling over with solar power.1 Paired with abundant sunshine2 and solar-friendly policies,3 California is a solar powerhouse that's packed with solar incentives and tax rebates; all while allowing you to bring home thousands in solar savings. And when you have to deal with some of the highest electricity rates in the country,4 it's hard to find a reason not to go solar in California.
So what are you waiting for? Keep reading to see how Sunrun's premier CA solar panels + battery storage service and personalized solar financing options can help you lock in long-term solar savings and put the power back into your hands.
California Solar Incentives, Rebates, & Tax Credits
**Customer's ability to monetize rebates, incentives and tax credits depends on several factors, including, without limitation, continued state subsidization of these policies, the applicable Sunrun product type, and whether a customer purchases or leases a solar system from Sunrun.
Sunrun Brightbox™  is A Solar Battery Storage Service for Your Home
When you choose Sunrun Brightbox, you're choosing to optimize your solar savings. Brightbox is more than just a solar battery—it's a smart energy storage service managed by our team of experts to maximize your solar savings. We believe that if you make power, you should keep it, too. Good deal, right? We thought so too.
Brightbox is specially equipped to respond to California's Time-of-Use rates, where higher rates are charged during peak demand hours and lower rates during off-peak hours.5 These rates are usually higher in the summer than in the winter, which means you could be paying even more to keep your AC running to fight off the California heat.
Instead of paying electricity prices at their peak, Sunrun Brightbox automatically adjusts to offset these rates, guaranteeing the lowest utility bill payment possible. So the next time electricity rates shoot up when you need it most? Not a problem in your Brilliant Home.
Affordable Solar Power Starting at Little to $0 Down
Pay for the power, not the panels. For as little as $0 down, BrightSave Monthly™ can save you up to 20% on your electric bill while eliminating the cost of maintenance. Our industry-leading service package and Sunrun Guarantee give you the benefits of going solar, plus professional monitoring and predictable electricity rates.
Want the very best value on solar? Bask in the worry-free benefits of a lease without the monthly payments with BrightSave Prepaid™. Buy your solar power in bulk and watch the savings roll in.
If you're asking yourself, "But what if I move?" Don't worry, we've got you covered. We have a whole team standing by to help transfer your contract to the new homeowners. Simple as that.
Savings for Life - No Monthly Payments
If you want to purchase your solar system with cash, no sweat. You can own your system and keep all the savings and tax incentives for life with BrightBuy™. With perks like the Federal Tax Credits and net metering, California has some of the best solar tax incentives for homeowners who want to own.6
Don't have the cash but you still want the tax credits? You can own with $0 down and still reap the benefits. Look into our BrightAdvantage™ solar option and finance your system with low, fixed monthly payments.
Lock in Low Rates When You Go Solar with Sunrun: Your California Solar Company
As a California homeowner, you can cash in on the state's most brilliant natural resource. Lock in a low rate and peace of mind by going solar today. No matter what financial option you choose, you're guaranteed to save.
Contact us today and we'll handle everything from start to finish. From pesky paperwork on through to the installation—we cover all the nuts and bolts. And we stick around, making sure your system performs at its best.
Electricity Has Been Getting More Expensive in California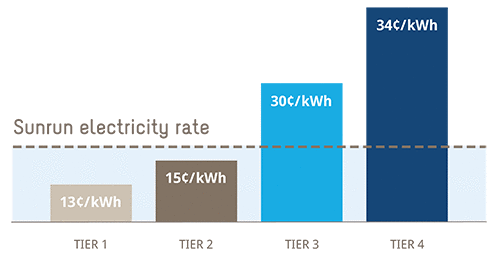 California residential electric rates have increased 441% over the last 35 years†
How Sunrun Can Help Reduce Your California Electric Bill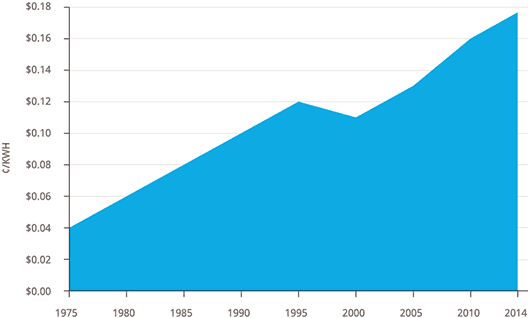 Representative information only. Find out more about California utility rates where you live.
California Electricity Generation Sources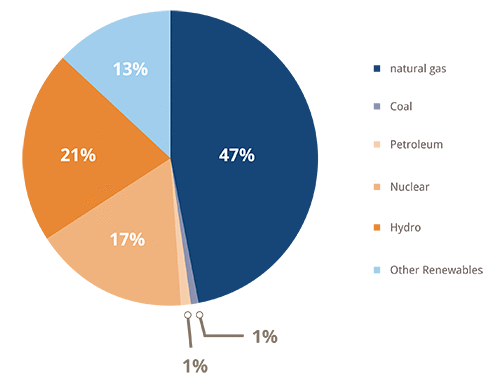 California generates over 45% of its electricity from fossil fuels. 
Sunrun Cities
Energy resources
Solar resources
Utility Resources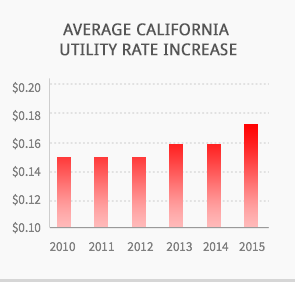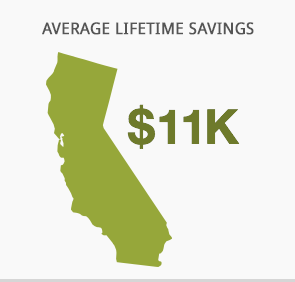 Choose and control your home energy
See if you qualify for solar