With Sunrun in California, You Can Beat High Electric Rates and Power Outages
It's no secret that California electric bills can be expensive. In fact, data from the U.S. Energy Information Administration (EIA) revealed California's electricity rates are more than 50% higher compared to the national average.1
Electricity Has Been Getting More Expensive in California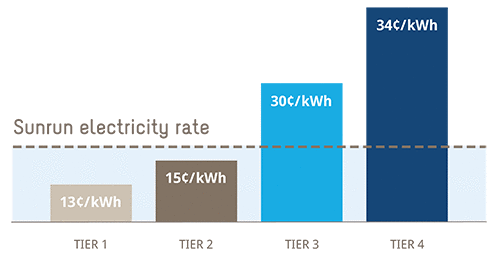 California residential electric rates have increased 441% over the last 35 years†
Sunrun Can Help Reduce Your California Electric Bill
Luckily, the Golden State gets plenty of sunshine year-round. And since the cost of solar installations across our country is dropping,2 there hasn't been a better time to start creating your own clean, renewable energy in California.
As the nation's largest residential solar, storage and energy services company,3 at Sunrun we've helped hundreds of thousands of Americans take control of their electric bills, reduce their carbon emissions, and protect their homes from outages for over a decade. So if you're interested in gaining energy independence in California, Sunrun has a solar plan for almost any budget.
Total Cost of Electricity is Rising in California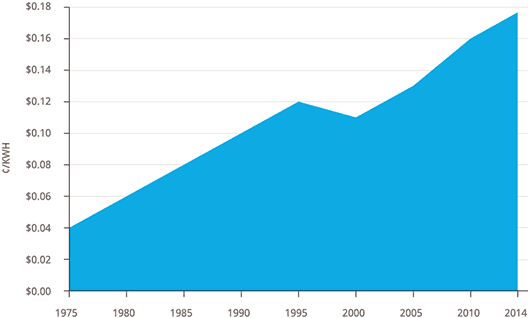 Representative information only. Find out more about California utility rates where you live.
California Solar Incentives, Rebates, & Tax Credits
**Customer's ability to monetize rebates, incentives and tax credits depends on several factors, including, without limitation, continued state subsidization of these policies, the applicable Sunrun product type, and whether a customer purchases or leases a solar system from Sunrun.
Keep Your Lights on During Outages and Help Mitigate CA Wildfires with Brightbox 
During the past 10 years, more than 22 million Californians have been affected by power outages.4 And as energy demand increases and climate change makes California power outages and related wildfires more common every year. At Sunrun, we believe families deserve access to cleaner, safer, and more reliable energy solutions.
Brightbox™ home battery is charged by the panels on your roof. Our home battery lets you store the excess solar power you produce to keep your devices and appliances running during an outage, or at night, for approximately 8 to 12 hours.*
With Brightbox, you'll stay in control even under California's Time-of-Use rate spikes. But Brightbox is more than a solar battery in California because it includes professional monitoring and maintenance for 25 years. Monitoring and maintenance may prolong your battery's life. 
Sunrun Solar Plans in California Start at Little to $0 Down
With BrightSave™ Monthly, you can lease new California solar panels for as little as $0 down, and pay Sunrun every month as you would your electric company. You'll get the same dependable solar energy as full ownership, but with the added benefits of professional maintenance, monitoring and predictable electric rates for 25 years. This is the Sunrun Guarantee. BrightSave Monthly is an affordable solar plan to switch to start creating your own energy at home that's too bright to ignore.
If you prefer the worry-free benefits of a lease without monthly solar bills, BrightSave™ Prepaid may better suit you. With our full amount solar lease plan, Sunrun's reliable, transparent locked-in rates take the stress out of paying for electricity bills because you don't have to worry about rising electric rates or hidden fees. We tell you upfront exactly what you'll pay Sunrun every year. BrightSave Prepaid offers the best value. And it also includes our Sunrun Guarantee so you can focus on more important things.
Own Your System in The Golden State & Enjoy More Benefits
If you're interested in becoming a Sunrun solar panel owner in California, you have the choice to purchase your home solar power system up front with BrightBuy™ or, for $0 down and low, fixed monthly payments with BrightAdvantage™. Regardless of the plan you choose, both will put your name on the rooftop solar panels and the power for life while boosting your home value.5
As a California solar owner, you'll be eligible for a 30% federal tax credit6** and a property tax exemption on the added home value from your system's cost.7 And since home solar systems are designed to last 30 years or longer, we're sure you'll be happy with your decision for decades.
California Electricity Generation Sources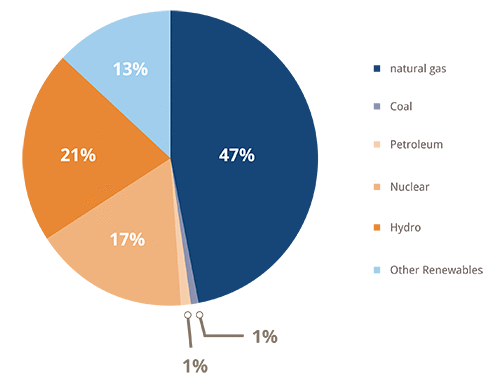 California generates over 45% of its electricity from fossil fuels. 
Go Solar with Sunrun and Join California's Clean Energy Revolution
California is already on track to get 100% of its energy from renewable sources by 2045.8 This is an ambitious goal you can support by choosing to create and store your power at home with a California solar company like Sunrun.
But going solar in the Golden State won't just reduce your carbon emissions. With net metering, which credits residential solar consumers for the electricity they add to the grid,9 you'll have better control over your power and the price you pay for it.
See if Sunrun is a good match for your home in California by requesting a free, personalized solar quote today. Together, we can keep California clean and vibrant for generations to come.
Sunrun Cities
Energy resources
Solar resources
Utility Resources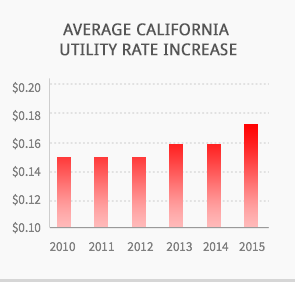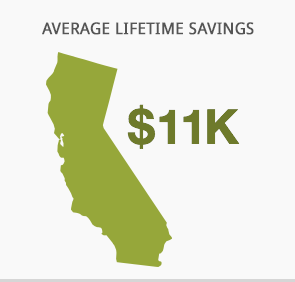 Choose and control your home energy
See if you qualify for solar