Sunrun has saved Californians over $128,413,791* on their electric bills to date
Find out how easy it is to go solar with Sunrun and save on your electric bill.
From cable cars and Victorian homes, to the Sunset Strip and warm, sandy beaches—who doesn't love California? But the cost of living in paradise… that's a whole other story. If you take Alaska and Hawaii out of the mix, we pay more than any other state for our electricity! But that's all starting to change. You see, Californians are going solar in droves. In fact, there is enough solar energy installed in the state to power 2,424,000 homes1. And with all the great incentives and rebates whe you go solar, even more people are making the switch. California isn't called the Golden State just because of its history.
With home solar panels from Sunrun, you can say goodbye to costly and unpredictable California energy rates. Sunlight is clean, renewable, and efficient. And when you use your solar system to produce power for your home, you can lock in a low rate for the lifetime of your solar system. That's 20 years of savings with clean, affordable energy. That sounds like a whole new sense of financial security and independence from the grid to us. What do you think?
We're making going solar in California affordable
California has lots of things going on, and solar energy is one of them. That's why Sunrun has set up shop here. We're really committed to helping residents of this great state save money on their power bill — today, tomorrow, and in the future. And we have the experience and resources to do it. As the largest dedicated home solar company in the country, we've developed a personalized and simple process that allows you to enjoy the benefits of solar energy quickly and easily.
With just a simple phone call, you'll be well on your way to getting a customized solar design for your home. This design is implemented by one of our extensive network of local partners. By working with them, you can enjoy quick and professional solar installations from certified folks who live near you. They're verified by Sunrun, so you can trust that you're in good hands.
And, with our 24/7 monitoring of your solar system, you'll have a lot less to worry about in the long-run. That's because whether it's an equipment failure or a simple checkup, Sunrun will be on it faster than you can say "solar savings"! The best part is, all of our services are provided under flexible financing, including solar leases and PPA agreements, allowing you to benefit from solar on your own terms and within your budget.
So what're you waiting for? Check out our service areas and see if we can help you make the switch in California today!
Electricity has been getting more expensive in California.
California residential electric rates have increased 441% over the last 35 years†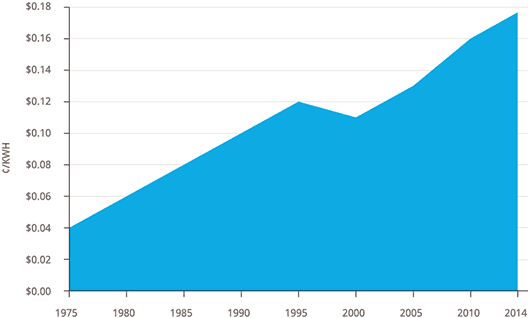 How Sunrun can help reduce your California electric bill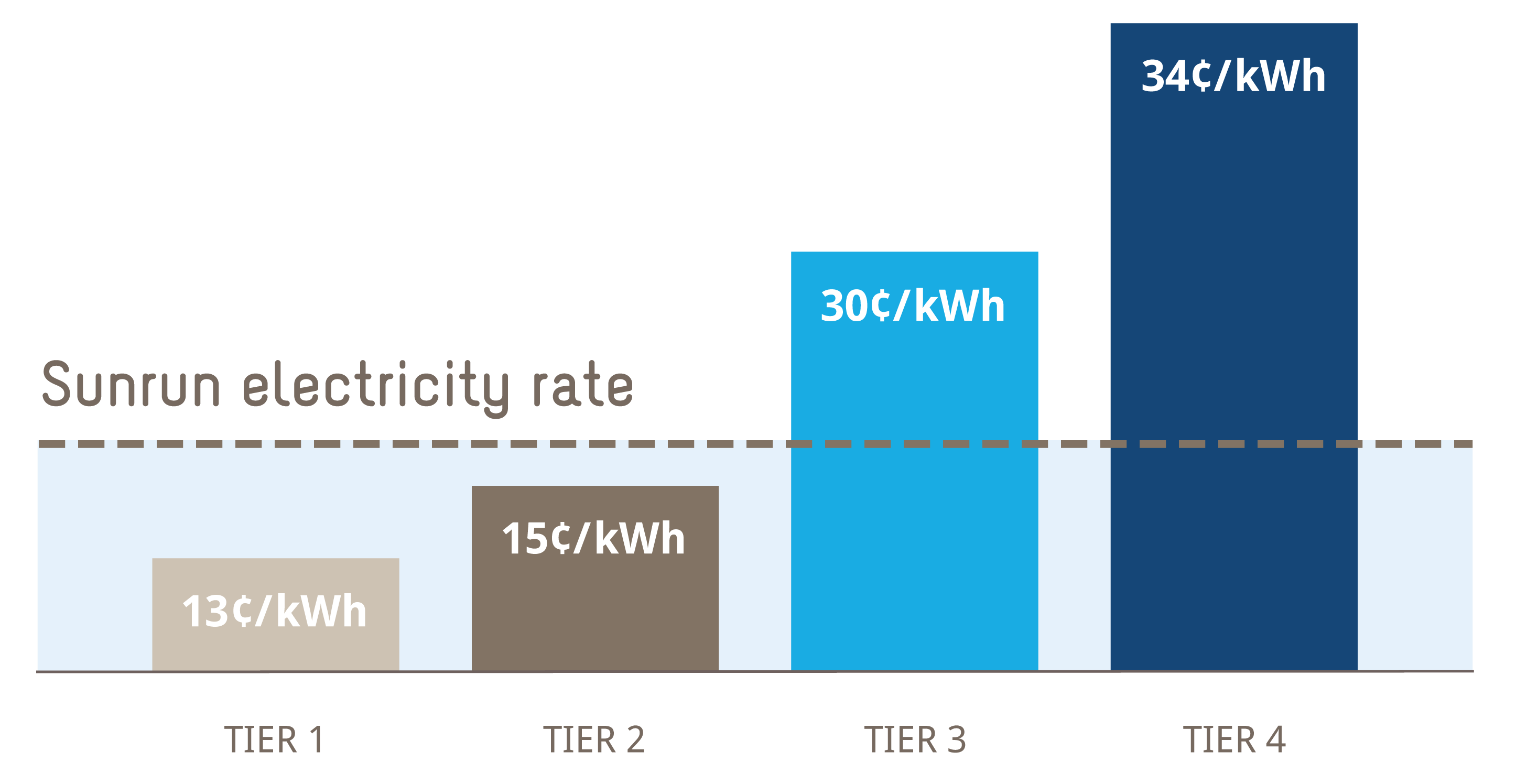 Representative information only. Find out more about California utility rates where you live.
California electricity generation sources
California generates over 45% of its electricity from fossil fuels.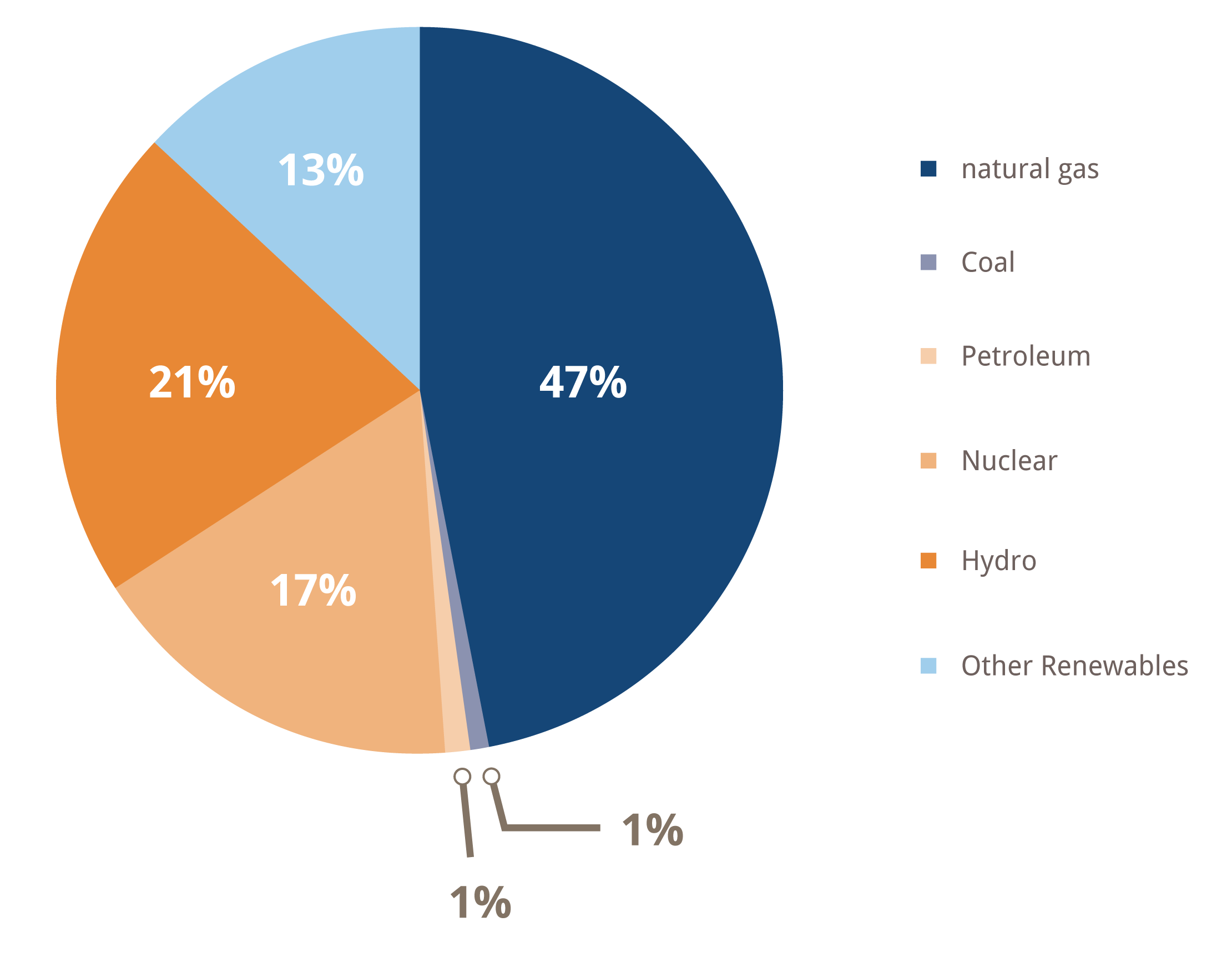 Our customers love us
CA
"Both my wife and I work. I have 2 kids in school. Time is a factor. Sunrun made it absolutely trivial to do this. I didn't have to do anything other than call...

Bill B.

San Leandro, CA

"Before we had solar I would have to think every time I touched the thermostat - how much is this going to cost me? With solar, I just make sure that our...

Linda C.

Clovis, CA

"I base my happiness on the bill that comes in from PG&E every month. That's been beautiful."

Pat W.

Castro Valley, CA

"Sunrun definitely made it easy for us to become a solar household. The process was so basic. A couple of phone calls, and everything was up and running."

Pete and Markey B.

Santa Cruz, CA

"I'm concerned about our environment, without a doubt. But that's a bonus. It was primarily cost savings for me, and that cost savings wound up being...

Steve L.

Fresno, CA

"If I ever have questions I know that I can call Sunrun and they'll help me. But I love that I can monitor my system on the internet."

Tashiana A.

Fresno, CA

"My electric bill dropped between $300-$400 a month. This is saving me money. That's why I did it."

Todd C.

Laton, CA

"We don't have to worry about our panels at all. We cut our electric bill in half this year and got a big return on our investment. Sunrun takes care of...

Jim W.

Napa, CA

"Going solar was the biggest, single impact I could have on the environment with no small effect on our future finances. I am a practical person and I know...

Ted R.

Huntington Beach, CA
Some of our installations
Electricity rates are skyrocketing but the cost of solar panels has never been lower. Learn why now's the time to switch.

No need to buy. Learn how to get a solar lease or PPA for as little as $0 down.

Solar in 15 states and growing! If we aren't in yours yet stay tuned, we are rapidly growing.