Burbank's proximity to Hollywood, wide-array of events and epic adventures make it an ideal place to live or visit. Here, you can experience live TV tapings, go behind the scenes with studio tours or; pull the plug on the media to simply enjoy the almost perfect year-round weather.
However, the excitement of the "Media Capital of the World" goes downhill when it comes to electricity rates because Burbankians pay about 50% more vs. other states.1 Yikes! Yet, there's a silver lining to the aftermath of mingling with those power-slurping demons; just look up! The California Sun visits Burbank around 286 days per year,2 which may not make you happy while driving thru traffic with the sunlight against you; but with Sunrun, it can help you make amends with your utility bill.
From Magnolia Park chic to Airport District techie to Sunrun sharp saver
Burbank's retail mix offers choices that go from eclectic to classic to mod, and with Sunrun there's no exception. Our solar plans offer custom-made solutions for your wallet and your home. Plus, tied to our system performance guarantee* you can rest easy knowing you're getting the most bang for your buck to keep more bucks.
Want proof? Since 2007, thousands of Sunrun customers have made the choice to electrify their homes with clean, renewable energy; helping Americans save millions of dollars on their energy bills**, and represent over 1 GW of clean power resources.3 Want to join them? Just keep reading, you future piggy-bank nurturer.
Enjoy the views of LA. Enjoy the outages in LA.
Sunrun Brightbox™ is the future of home energy storage, a smart battery that gives your devices up to 10 hours of life during an outage. It also uses Time of Use to ensure you continue saving as rates change during the day. A sweet savings view, indeed.
Experience solar savings in the best way – for $0 down!
SoCal has a rep of having fit bodies, and many Homo sapiens here don't even have to join a gym to get in shape. Just like with BrightSaveTM Monthly you don't have to put money down to start saving. This crowd-pleaser lets you go solar and save 20% on your electric bill**, so are you now visualizing just how big your savings muscle could grow?
Or if you want a no-monthly-payments plan, there's also BrightSaveTM Prepaid: A one-time payment away from 20 years of worry-free energy. If you decide to go solar, it seems that house from the Wonder Years will have to share its title with yours soon.
If the "Romancing the Bean Cafe" is a family-owned gem, a solar system can be your home-savings gem.
With BrightBuy™, you'll own the solar panels to brew all your savings, and to sip those federal tax credits along with an industry-leading guarantee. A true delight!
Or, with BrightAdvantage™ you can savor the benefits of ownership without the upfront costs to leave those future electric spikes outside your cup. And yes, the flavorful tax credits are included in this order, too.
We want you as the main character of the solar-savings show
Did you know that going solar can save you $36,000 or more in 20 years time? That's why our solar casting agents want you in! Reach out to them to get your free, personalized quote today! With Sunrun, this is your big-break when it comes to solar savings.
Sources:
1. https://www.bls.gov/regions/west/news-release/averageenergyprices_losang...
2. http://www.bestplaces.net/climate/city/california/burbank
3. http://www.nasdaq.com/press-release/sunrun-reports-second-quarter-2017-f...
*Sunrun guarantees 95% of the estimated output during the initial term of the agreement for BrightSave Monthly (PPA & Lease) and BrightSave Prepaid (PPA & Lease), and BrightBox (excluding HI). Please see sunrun.com/why-sunrun/your-guarantee for details.
**Estimated savings based on a projected annual utility rate increase of 3.16% over the life of the system. Actual savings will vary. Savings depends on several factors, including product type, system production, geography, weather, shade, electricity usage, full utilization of the 30% solar Investment Tax Credit by the system owner, and utility rate structures and rate increases. Analysis based on customers who enrolled with Sunrun between October 15, 2014; and October 15, 2015.
Sunrun Cities
Energy Resources
Solar resources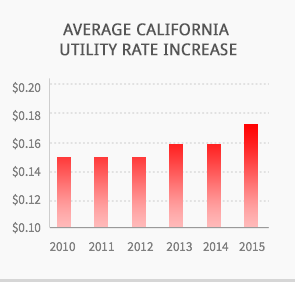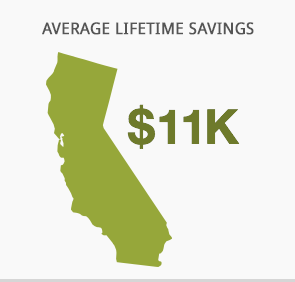 SOLAR SAVINGS ARE BIG
See if you qualify
Go solar in 3 easy steps