Solar Panels + Battery Storage in Burbank, CA Make It Easy To Save
For many Burbankians, the excitement for the "Media Capital of the World" goes downhill as soon as they receive their monthly electric bills. See, the cost for residential electricity here is almost 25% greater vs. other states1 — an amount that can translate into tens of thousands of dollars over the course of 20 years.
Yet, there's a silver lining to this dark cloud — just look up! The California Sun visits Burbank more than 280 days per year,2 which may not put a smile on your face while driving thru traffic with the sunlight against you; but if you team up with Burbank solar companies like Sunrun, you can use those powerful sunny days to shrink your expensive utility bills for years to come.
Custom-Made Solar Plans for Your Unique Home Needs
As the nation's largest dedicated residential solar, storage and energy services company, Sunrun offers several solar plans and services to help you begin your solar Burbank home solar journey. Plus, with California's Net Energy Metering (NEM) policy allowing Burbank solar panel owners and lessees to get bill credits for the excess electricity their systems produce,3 you might see more substantial solar savings each month.
Since 2007, hundreds of thousands of Americans have chosen Sunrun to electrify their homes with clean, affordable, renewable energy. Saving them hundreds of millions of dollars on their energy bills*, and representing several gigawatts of clean power resources.4 Want to join them? The future of clean energy welcomes you with open arms.
Forget About Outages and Save More with Sunrun Brightbox™
Brightbox is not just solar battery storage in Burbank. Our holistic service (made possible due to our partnership with LG Chem) includes a battery unity, powered by the panels on your roof, capable of running your home devices and appliances for up to 10 hours during an outage or at nighttime.**
It also makes the most out of California's Time-of-Use (TOU) rates, ensuring you continue saving money as your utility rates change during the day. The future of stored energy is here.
Experience Going Solar in the Best Way – for Little to $0 Down
With BrightSave Monthly, you'll only put zero to little money down to start saving with solar. Our crowd-pleaser lets you switch to renewable power and save big on your monthly electricity costs. We'll design, install, monitor and maintain the system, while you and your family receive predictable energy pricing for 20 years or more.
Want a solar lease with no monthly payments? Take a look at BrightSave Prepaid. By making a simple, one-time upfront payment, you'll lock yourself to two decades of worry-free energy at a lower price than what you currently pay to your electric company. In a nutshell, it's solar made simple.
Purchasing a PV System Helps Build Equity in Your Home
With BrightBuy, you can pay upfront to own the panels, the savings, and give your property a solid value boost at the same time. Or if you prefer to be a solar owner and enjoy immediate savings, BrightAdvantage offers the same ownership perks through a flexible loan and no upfront cost. Either way, with systems designed to last 30 years or more, you're looking at some serious long-term savings.
Besides, there's also a 30% federal tax credit and the nation's second-best property tax exemption5 available to new solar owners in California. Experience the pride of ownership today.
Find Out How Much You Could Save with Sunrun
Did you know going solar may save you $36,000 or more in energy costs in 20 years time? Start with a personalized, complimentary quote.
Energy Resources
Solar resources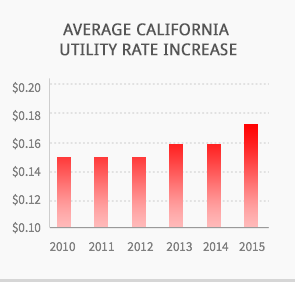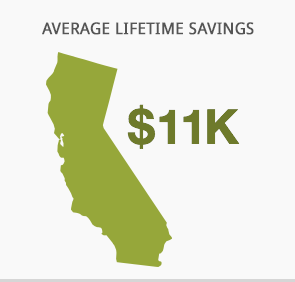 SOLAR SAVINGS ARE BIG
See if you qualify for solar