Camarillo lies north of the Santa Monica Mountains. A city with rich cultural history under its belt that's proud of its heritage and broad-spectrum of activities living inside and nearby. Topping this with year-round, near-perfect weather; and one-hour drives from Universal Studios, the Dodger Stadium, Hollywood, and Malibu; we understand why people say it's the ideal place to relish in the warmth of California.
Its Mediterranean-type temperature creates a perfect scenario for amusing events, like the Celtic Fair at Constitution Park, the Art & Jazz Festival in Old Town, and the Fiesta & Street Fair. Yet, once a Camarillo resident receives an electricity bill, the fun plunges like an anvil in free fall. Here, the average homeowner pays around 35% more than folks in other states.1 Luckily, solar panels exist now; and since Camarillo gets approx. 75% of vampire-killing light per year2, with Sunrun you can finally stop your wallet's utility-bleeding.
Solar plans as diverse as the shops at Camarillo Promenade
As you know, C-City is the home of a world-class outlet mall that attracts visitors as far away as Asia and Europe; so at Sunrun we couldn't fall short with our solar plans. It doesn't matter how unique your budget or home needs are because we have a picturesque, money-saving solution to protect you from rising electricity prices.
Since 2007, thousands of Sunrun customers have made the choice to electrify their homes with clean, renewable energy; helping Americans save millions of dollars on their energy bills*3. Nice!
Thanks, but there's no rescuing needed here, Edison.
"If your power is out, call Edison while we watch something on Netflix at my place." A line you could exchange with your neighbors if you get Sunrun Brightbox™, the future of home energy storage. A smart battery that keeps your appliances alive for up to 10 hours during outages and that also uses Time of Use to push you closer to the savings side by kissing fluctuating rates goodbye.
Cash-stashing starts at $0 down or no-monthly payments
With BrightSaveTM Monthly, you'll pay for the power, but not for the panels; to save 20% on your total electricity costs*. So prep yourself for a white-knuckle ride of utility bill reduction when you choose this plan.
Or, you can also pick BrightSaveTM Prepaid. With this plan, you only need to make a one-time payment to lock-in 20 years of worry-free electricity. Yes, you'll be a mental-zen-garden master in your neighborhood.
A solar system to call your own, forever
BrightBuy™ is for those who like to own to the max: Savings, solar power, home equity, and federal tax credits. With this plan, your middle name will be Maximus-Savings.
Or, BrightAdvantage™ can give you the same benefits of ownership without the upfront cost. It works like financing a vehicle, that's yours to take for a property-value-increasing, tax-credit-keeping spin, of course.
Camarillo's solar-savings brillo awaits!
Hold on to around $36,000 buckarillos in Camarillo during your first 20 years as a solar peep; our solar consultants are ready to work on your free quote. Use those digits now, and take your home savings to the next level by going solar today.
Sources:
1. https://www.electricitylocal.com/states/california/camarillo/
2. http://www.bestplaces.net/climate/city/california/camarillo
3. https://cleantechnica.com/2017/08/10/sunrun-exceeds-1-gw-cumulative-resi...
*Estimated savings based on a projected annual utility rate increase of 3.16% over the life of the system. Actual savings will vary. Savings depends on several factors, including product type, system production, geography, weather, shade, electricity usage, full utilization of the 30% solar Investment Tax Credit by the system owner, and utility rate structures and rate increases. Analysis based on customers who enrolled with Sunrun between October 15, 2014; and October 15, 2015.
Energy Resources
Solar resources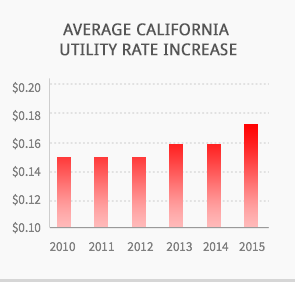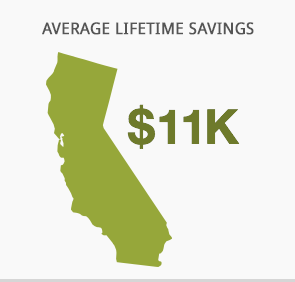 SOLAR SAVINGS ARE BIG
See if you qualify
Go solar in 3 easy steps