Clean & Affordable Energy For All of San Diego
San Diego is famous for its stunning beaches, delicious food, and easy-going atmosphere.  Whether you're in to surfing at Swami's, hiking Torrey Pines State Park, or cheering on the Padres at Petco, there is no shortage of ways to enjoy this beautiful city.
And Just as San Diego offers a wealth of opportunities for you to enjoy the outdoors, Sunrun offers a variety of solar and battery storage plans you can choose from to harness all that sunshine. We will work with you to design the solar solution that meets your unique home and lifestyle needs and make installing solar panels and solar battery storage in San Diego a walk in the park (or beach).
Sunrun: Your Local San Diego Solar Company
Sunrun is the leading residential solar power provider,1 with hundreds of thousands of customers across the country. But our San Diego team is about more than the numbers - our Solar Consultants and Installers are San Diego locals that care about your neighborhood because we live and love it here too.
Unlike the numerous "top" solar companies in San Diego that have come and gone, we've already been installing residential solar panels for 10 years and will be here to stay as your local solar company for many more.
Solar Panels & San Diego - A Perfect Match
If there's one thing San Diegans can agree on, it's that they have the most beautiful weather in the world. But with electricity rates that are almost 38%2 higher than the rest of the United States, living in paradise is far from free. Thankfully, these " good weather taxes" come from Southern California enjoying an average of 266 days3 of sunshine each year - premium conditions for solar energy production.
While we can't do anything about the weather tax on your next case of craft beer, we can help you harness that sunshine to save money on your monthly electric bill.
3 Ways Brightbox Solar Battery Storage Benefits San Diegans
1. Save Money as SDG&E Rates Rise
As SDG&E transitions to the Time-Of-Use (TOU) rate plan and seeks upgrades to the outdated grid, electricity prices in San Diego will continue to rise.4 Using the Brightbox Solar Battery Service in San Diego saves you money by storing the clean, low-cost energy produced by your solar panels during the day. When prices go up, Brightbox smart technology automatically adjusts by sending the stored energy back to the grid in exchange for credits you can use to offset peak prices. Giving you clean, renewable energy when you need it at prices you can afford.
2. Peace of Mind During Unexpected Outages
The grid infrastructure in San Diego is not only outdated, it's vulnerable to the natural disasters that are becoming increasingly frequent in Southern California. Avoid the stress to your wallet and mind with the Brightbox Solar Battery Service. Brightbox stores energy throughout the day not only for use when prices are high but also provides reliable power to the things you need most during an outage.
3. Performance is Guaranteed
We guarantee your energy production, rain or shine. If for any reason the system does not produce what we estimate, we pay you back for the difference.  On the flip side, if your system produces more energy than estimated, we don't charge you for the extra energy and it is yours for free.
Solar Installation For Less Than the Cost of a California Burrito
San Diegans will debate whether the best California Burrito comes from Roberto's, Nico's, Santana's or Lolita's but they would all agree that the city has the best Mexican food in the country.  It is delicious, fast and always fulfilling, but there is one thing it isn't - free.
With Sunrun, you can take control of your energy costs for as little as $0 upfront. With BrightSaveTM Monthly solar service leasing plan, you can set it and forget it with a low, locked-in rate. You won't pay us a thing until your solar system is providing your home with clean, affordable energy.  Sunrun covers the solar installation, monitoring, and maintenance while you enjoy worry-free, long-term savings, and your lunch.
Looking to save even more? BrightSaveTM Prepaid gives you the same stress-free benefits of a lease without the monthly payments.
Your Home, Your Solar Panels, Your Savings
If you are ready to own your solar system, we have options for that too. BrightBuy™ gives you complete control over the equipment and tax credits; while helping increase your home's value.5 If you want to own the system but prefer to hold onto the upfront cost for other improvement projects, BrightAdvantage™ is the perfect solar-financing for San Diego. With this option, you own the system and pay for it over time with low, fixed monthly payments, at competitive rates.
Take Control Of Your Electricity Costs Today
People all over San Diego County, from Oceanside to Point Loma to Chula Vista have taken control of their electricity costs by going solar with Sunrun. There are so many reasons to go solar in "America's Finest City," the question only question left is: What's Yours?
Doing nothing can cost you $36,000+ in electricity over the next 20 years, and we are confident you could think of a better use for those five figures. Contact our San Diego solar consultants today to get your free quote and embark on the path to saving with the sun.
Local Solar Office
6370 Nancy Ridge Dr. Suite 108
San Diego, Ca. 92121
Phone No: 855-478-6786
Energy Resources
Solar resources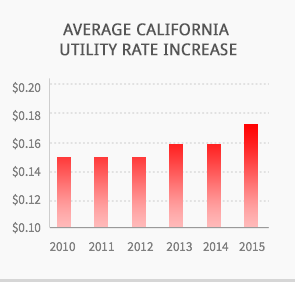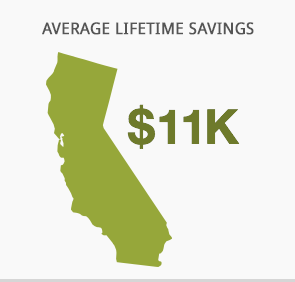 SOLAR SAVINGS ARE BIG
See if you qualify
Go solar in 3 easy steps