Going Solar Means Thousands of Dollars in Energy Savings and Peace of Mind for Years to Come
As the nation's largest residential solar, storage and energy services company, we're here to guide you through your going solar in San Francisco journey. It's time to offset your expensive residential electricity bills almost 30% higher compared to other states.2 After all, San Francisco isn't just another city to us; it's our home.
And you better believe we want to see as many homeowners as possible shrinking their bills and padding their wallets. Don't take our word for it though, see how one of the most iconic Painted Lady homes in San Francisco saves with the sun!
Solar Plans Created with Simplicity in Mind
At Sunrun, we offer solar plans and battery storage products to meet just about any need and lifestyle. Plus, with California's Net Energy Metering (NEM) policy, allowing homeowners to receive bill credits for the excess electricity their solar systems produce,3 regardless if you lease, purchase or finance your new solar system, you'll still enjoy savings.
Since 2007, hundreds of thousands of Americans have chosen Sunrun to electrify their homes with clean, affordable, reliable energy. 
Sunrun BrightBox™: Outage Protection + Extra Solar Savings
Brightbox is more than solar battery storage in San Francisco. It's a holistic service with a home battery unit, powered by your solar panels, able to keep your devices running at night or in the event of an outage.
Forget about Time-of-Use (TOU) rates pressuring you to use your energy-hungry appliances when the demand for power from the grid is not as high. With Brightbox, you can store low-cost energy through off-peak times and later use it during peak hours. Meaning, you'll get the lowest rates even when your utility is charging the most for electricity. Brightbox is the future of stored energy.
Lease a New Solar System for Little to $0 Down
With BrightSave™ Monthly, you'll start saving big on your monthly electric bills for $0 down. We'll handle the installation, and even provide professional monitoring and maintenance for the next 20 years. In return, you simply make a low monthly payment for the cost of the power your panels produce.
Or if you want to maximize your savings, BrightSave™ Prepaid allows you to prepay for 20 years of electricity at today's rates; avoiding rising electricity costs, hidden fees, and upfront costs. The answer to "How to go solar in San Francisco?" doesn't get simpler than this.
Own Your San Francisco Solar Panels
With BrightBuy™, you'll own the system, the savings, and also build equity in your property. We'll handle the installation, and even protect your roof with our industry-leading warranty while we're at it. Or if you want to spread out that cost, BrightAdvantage™ provides you with a solar loan for $0 down and all the perks of ownership.
As a solar owner, you could qualify for a 30% federal tax credit, the nation's second-best property tax exemption,5 and special rebates through the GoSolarSF city program.6 Rest assured, with systems designed to last 30+ years, major savings and energy independence are yours for the taking!
We Make Going Solar as Streamlined as Possible
Our solar advisors are ready to help you every step of the way. At Sunrun personalized quotes are always free. 
Local Solar Office
595 Market Street, 29th floor
San Francisco, CA
Phone No: (855) 478-6786 ext. 1
Energy Resources
Solar resources
Utility Resources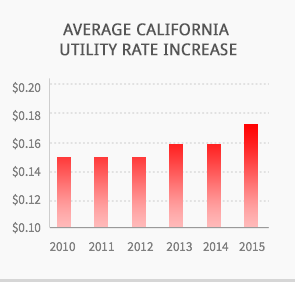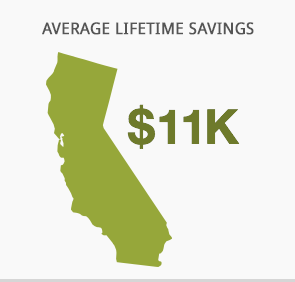 SOLAR SAVINGS ARE BIG
See if you qualify for solar