Say Goodbye to Expensive Electric Bills with Solar Panels and Battery Storage in San Jose, CA
San Jose is a fantastic place, yet it is one of the most expensive in the country. The electricity rates alone are over 30% greater compared to the national average.1 Fortunately, thanks to California's booming solar industry, it has never been more affordable to install solar panels with a San Jose solar company such as Sunrun.
As the nation's largest dedicated residential solar, storage and energy services company, we're here to help you harness the almost 260 sunny days San Jose receives each year.2  That way, you can begin your solar San Jose savings journey completely worry-free, while controlling your energy costs over the next 20 to 30 years.
We Offer Custom-Made Solar Plans for Almost Any Budget
Lease, prepay, purchase or finance your new San Jose solar panels — or solar battery storage system — and we'll design a custom-made solution to match your home needs and budget to ensure you receive the most significant savings possible.
Besides, with California's Net Energy Metering (NEM) policy, a program which allows you receive bill credits for the excess electricity you system produces,3 you could see greater savings each month.
Since 2007, hundreds of thousands of Americans have chosen Sunrun to electrify their homes with clean, affordable, renewable energy. 
Meet Sunrun Brightbox™, A Home Solar Battery Storage Service
With Brightbox, you keep the solar energy you generate and use it when you need it most. Our solar storage service includes a battery unit, powered by the panels on your roof, capable of running your home on solar for approximately 8 to 12 hours** at nights or in the event of a power outage.
In addition, Brightbox optimizes your solar system usage even further due to California's Time-of-Use (TOU) rates. Meaning, as your utility's rates change during the day, you'll continue saving money. Brightbox is not just solar battery storage in San Jose; it's a holistic service that gives you more control of your residential power needs and the price you pay for it.
Start Saving with Sunrun for Little to $0 Down
BrightSave® Monthly is as simple as it gets. You skip the upfront costs of ownership and instead pay a low monthly rate for the energy the panels produce over your 20-year agreement. Our most popular plan lets you save on your monthly electricity costs, while you enjoy our industry-leading service package and system performance guarantee.
If you'd rather skip monthly payments and pay your lease in full, then you're looking at BrightSave® Prepaid. This plan comes with the worry-free benefits of a lease without the monthly payments. Just make a simple, one-time upfront payment, and you'll lock yourself to 20 years of power at today's prices. 
Take Full Ownership of Solar
Have your mind set on purchasing your system? BrightBuy™ and BrightAdvantage™ let you own it by making a simple, upfront payment or through a flexible loan with Sunrun. This way, the system, the savings, and the property boost will be yours. Plus, with solar panels designed to last 30 years or more, you're looking at some serious long-term savings.
With solar ownership, you'll also enjoy a 30% federal tax credit and the nation's second-best property tax exemption.5 Energy independence is yours for the taking.
Go Solar Today
When you're ready, our solar advisers are ready to help you go solar. Start with a complimentary quote. 
Local Solar Office
2300 Zanker Rd. Ste F
San Jose, Ca. 95131
Phone No: 408-310-4613
Energy Resources
Solar resources
Utility Resources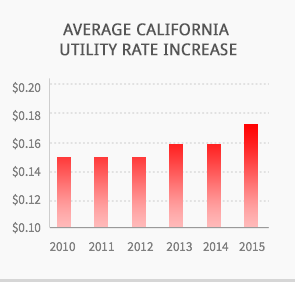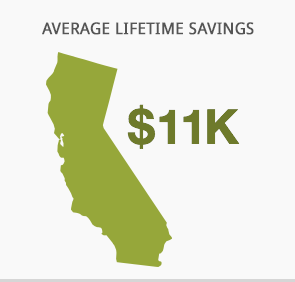 SOLAR SAVINGS ARE BIG
See if you qualify for solar