Savings Made Simple in San Luis Obispo, CA with Sunrun Solar Panels
San Luis Obispo is located halfway between San Francisco and Los Angeles on the beautiful California coast; a land where the crowds are smaller, the emotions are prominent, and the food is spectacularly fresh.
The city's idyllic weather lets you take in coastal views along biking and hiking trails almost every day because the sun shines approximately 287 times each year.1 Which is also a fantastic amount of sunlight to take the solar leap with a company like Sunrun, to protect yourself from San Luis Obispo's high electricity bills; which are over 30% higher compared to what homeowners pay in other states.2 If you were to look outside right now, odds are the sun is shining. Think of all the savings you're missing out on.
Climbing Bishop Peak is Hard, Going solar with Sunrun is Easy
Sweating is good when you're hiking or working out, but not when you're searching for options to go solar. That's why at Sunrun, all our solar plans to lease, purchase, finance or prepay your new PV system can be customized to match your unique budget and home needs.
Since 2007, thousands of Sunrun customers have chosen to electrify their homes with clean, renewable energy; helping Americans save millions of dollars on their energy bills* and generate more than 2.4 billion kWh of clean energy.3 We truly love solar and just want to help you get your slice of the savings.
Protect Yourself From Rising Energy Costs & Outages Sunrun Brightbox™ Solar Battery Storage Service
Brightbox is a holistic service that includes a home battery unit, powered by your solar panels, able to keep your devices running for up to 10 hours during an outage.** Plus, it helps ease Time of Use to ensure you continue to save the most even as electricity rates change during the day, guaranteeing you the lowest utility bill payment possible. Welcome to the future of home battery backup!
Go Solar for Little to $0 Down & Save Thousands in SLO
Cal Poly's College of Agriculture, Food and Environmental Sciences boasts one of the country's most prestigious undergraduate agriculture programs. Meaning, farming here isn't just a career — it's a lifestyle. Wouldn't you like create another cool lifestyle filled with 20% of monthly electricity savings* for $0 down? Well, our BrightSave® Monthly solar lease offers you all this, as well as maintenance, service, repairs, monitoring, insurance, and peace of mind for the next two decades. Not too shabby, right?
Or, if you want to truly maximize your savings, choose BrightSave® Prepaid. This plan lets you lock in 20 years of low solar rates by simply making a one-time upfront payment. It also includes bumper-to-bumper coverage for the life of the product; so yes, going prepaid will give you 100% piece of mind.
Keep the Solar Tax Credits, Own Your System & Save
Purchase your solar panels from Sunrun with BrightBuy™ or BrightAdvantage™ to save more and own your system for life, backed by our high-quality workmanship and manufacturer warranties.
Pay for your panels upfront or through a flexible loan, and enjoy the savings, the 30% federal tax credit, and a jump in property value. Along with clean, affordable and reliable energy without having to worry about rising energy costs, hidden fees, and surprise hikes on your electric bill. There's a certain level of pride that comes with solar ownership. Just try not to brag too much.
Why Wait When You Can Save from Day 1
The accumulation of bubble gum is a debatable topic, yet the accumulation of savings with solar energy is a different story. If the average US homeowner is expected to pay $36,000 or more for electricity over the next 20 years, why don't you take the solar leap to offset all or some of these costs? Our solar advisors are ready to work on your free, personalized quote, so you can start shrinking your bill and padding your wallet today. Don't let the sun set on your chance to save!
Local Solar Office
775 Fiero Ln. Suite 200
San Luis Obispo, CA 93401
Phone No: 805-228-4239
Energy Resources
Solar resources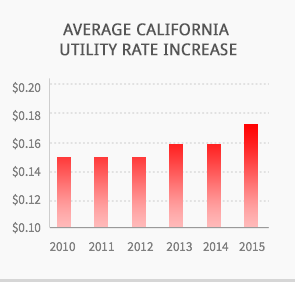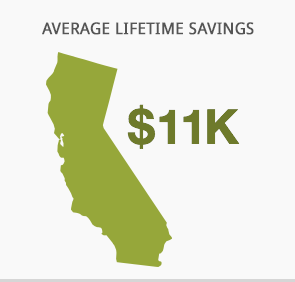 SOLAR SAVINGS ARE BIG
See if you qualify
Go solar in 3 easy steps