Home Solar in San Luis Obispo California
When you think of scenic places to hike, surf, kayak, and explore sea caves, you're probably thinking about San Luis Obispo. Halfway between San Francisco and Los Angeles, it's the perfect town to stop in and never leave. Maybe that's why you bought your home here. We don't blame you, SLO really is that beautiful!
The only problem is homeowners like you are footing the bill for utility companies. With energy rates on the rise in California, the pressure is on for you to pay up every month. That's because most utility companies deal in energy markets that rely on unpredictably priced and non-renewable energy sources.
But there is a bright side here — with all the great sun that SLO gets, you can enjoy real savings with home solar panels. Clean, renewable energy isn't just science-fiction anymore, it's a reality. In fact, solar energy is on the rise across the country, so it's about time you join the movement.
The great part is, getting a break from utilities with solar in San Luis Obispo is easy with Sunrun.
With our professional expertise and network of trusted solar installers, all you have to do is sign up.
From there you'll be able put money back in your pocket quicker than you can say "Taco Tuesday"!
Going solar in San Luis Obispo is affordable & easy
As the largest dedicated home solar company in the country, we know a thing or two about the sun. In fact, we think that our love for savings is what helps set us apart.
Pair it with our expert knowledge, our simple processes, and professional partnerships, and you've got a really passionate team ready to show you just how great solar in San Luis Obispo can be.
You don't have to believe us either. Just talk to one of our solar consultants and learn more about the perks of going solar with Sunrun, including:
Saving 20%* on your electric bill.
Multiple, flexible options for financing.
A custom-designed home solar system.
Protection from rate increases for the lifetime of your system.
Solar installation by trusted and certified Sunrun partners.
The best warranties in the industry.
24/7 live monitoring of your home solar system.
With all these great benefits choosing Sunrun couldn't be easier. So what're you waiting for? Call us at 1-805-228-4239 or sign up for a free quote today and get a headstart on cleaner energy and better savings in no time.
Dennis' Story
Dennis and his wife discovered the San Luis Obispo area when one of their sons attended Cal Poly, San Luis Obispo. A long time wine connoisseur, Dennis built his new home in the Edna Ranch area, surrounded by vineyards.
They spent over 3 years designing and constructing their home, and love living in the country. Not quite as enjoyable were the high rural power rates that came with country living, which cost them up to $500 every month.
Dennis initially wondered whether he should wait to get a system, but he realized that he shouldn't wait for future technology advances in solar power because there was no time like the present.
Luckily, solar power was readily available in San Luis Obispo through Sunrun. Dennis says "I felt that Sunrun was the right thing to do - both environmentally and for the long haul. It was time to step up."
Dennis didn't initially consider home solar leases, but he liked that Sunrun fixes anything that goes wrong with his system. He also chose Sunrun because it was the solution that would most easily allow him to sell his San Luis Obispo solar home in the future. 
Since going solar in San Luis Obispo with a Sunrun power purchase agreement, Dennis and his wife now pay well under half every month that they previously paid for power.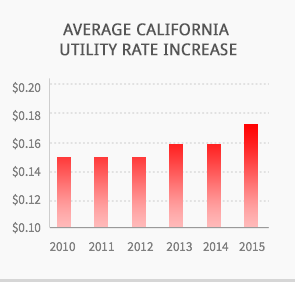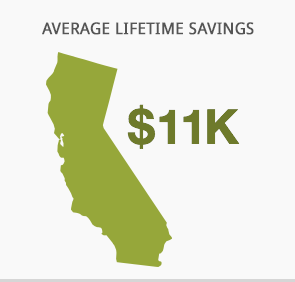 SOLAR SAVINGS ARE BIG
See if you qualify
Go solar in 3 easy steps
Energy Resources
Local Solar Office
775 Fiero Ln. Suite 200
San Luis Obispo, CA 93401
Phone No: 805-228-4239