Sunrun: New York's Solar Panels and Battery Storage Provider
New Yorkers Can Go Solar and Save Thousands in Incentives
New York residents are eligible for state and federal solar incentives that could also save you thousands in your first four years of ownership. Add in plummeting solar prices1 and cheap, stable solar energy rates for the next 20 years, and solar panels and battery storage are a no-brainer for New Yorkers.
Solar Panels in New York Keep The Lights Bright
New York might not be known for its weather, but here's what you might not know - New York sunshine is plenty strong for solar. New York solar and battery storage is already powering more than 193,000 New Yorker's homes.2 Last year, Tri-State families installed nearly 800 megawatts of solar power on their homes - double the solar installations of sunny Arizona.3
And thanks to initiatives like Governor Cuomo's Reforming the Energy Vision4 and the nation's second best solar tax credits,5 more New Yorkers than ever are going solar and saving big.
Sunrun: New York's Top Solar Company
Sunrun is the leading residential solar power provider, with hundreds of thousands of customers across the country. But whether you live in a Brooklyn brownstone, a Long Island colonial or a Westchester tudor, you know that things are done differently in New York.
Sunrun's New York team knows this, and knows how to make solar work for the Empire State. With thousands of existing customers and a partnership with National Grid to reach hundreds of thousands more,6 Sunrun is committed to bringing solar panels and storage to as many New Yorkers as possible. And while other New York solar companies have come and gone, Sunrun has been one of the top New York solar companies for over four years -- and we're here to stay.
New York Solar Incentives, Rebates & Tax Credits
| Solar Savings Types | Value of Savings |
| --- | --- |
| Residential Solar Investment Program | $0.40 to $.54 per watt(depending on system size) |
| Sales Tax Exemptions | Solar system sales tax exemption |
| Property Tax Exemptions | Property tax exemption on added home value from solar system |
| Federal Solar Tax Credit  | 26% of the final cost of the solar system |
Brightbox™ - Solar Battery Storage Powers You Through The Storm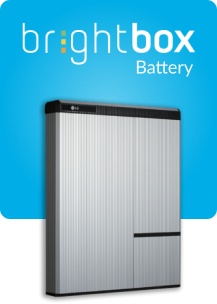 You never know when the next storm will hit, but that doesn't mean you can't be prepared. New York is aggressively pursuing solar battery storage to protect itself when the next Hurricane Sandy hits the state. Why haven't you?
Learn More
$0 Down Solar Power: The Best Money You Never Spent
Did you know that you can start saving tomorrow, without paying a dime? With our most popular New York solar financing option, BrightSave Monthly,TM you'll pay $0 down and never pay for maintenance. Even better, you can still qualify for New York solar tax incentives.5 what New Yorker wouldn't want free electricity? Save your home improvement budget for the new kitchen you've always wanted, and pay for your power, not the panels.
Your Home, Your Panels, Your Electricity
Energy independence is yours for the taking. Purchase your solar system from Sunrun with BrightBuy™ and own your system and savings for life. You'll also be able to cash in on federal tax credits, not to mention the extra value added to your home. Want to own your system for $0 down? Finance your system purchase with low, fixed monthly payments, competitive rates, and no upfront cost with BrightAdvantage™.
Find the right solar product for your home
Prepare for Your Future Today
Solar panels in New York City are just a phone call away. Our solar experts are ready to work on your free, personalized quote to get you started. At Sunrun, we're here to help you every step of the way.
Where is Your Local Solar Office?
We're Making Going Solar and Saving On Your New York Electric Bill Simple
New York Solar Financing OptionsNew York Solar IncentivesNew York Solar Battery Storage Incentives