Creating a better tomorrow, today.
When Chris learned how burning fossil fuels impacts air quality, he worried about his daughter's asthma. So, he decided it was time to learn about the different types of clean energy his family could use to power their home.
When his neighbor told him about Sunrun's solar as a service offering, Chris was excited to learn that it was affordable to switch to clean energy. Today, Chris has a little more money to spend on quality time with the family and the kids' college fund. He also has peace of mind knowing he's doing his part to create a cleaner planet for future generations.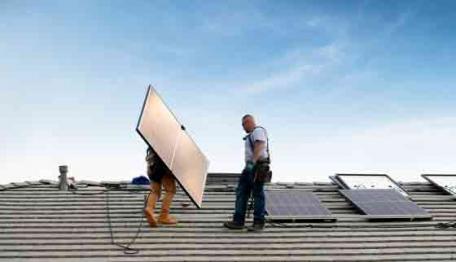 Clean, abundant energy shines on your house every day. Capture it.