How to Read Your PG&E NEM Bill
Who Is PG&E and How Many Customers Do They Have?
Pacific Gas and Electric Company is one of the largest electric companies in the U.S. Based in San Francisco, CA, they provide electricity and natural gas services to almost two-thirds of Northern California households, and all the way up to Oregon's border. To date, PG&E serves 5.4 million electric and 4.3 million natural gas customers.1
How to Read Your PG&E Net Energy Meter Bill
We have created a quick and easy way to read your PG&E Net Energy Metering Bill. See our PDF for more details!
Four Common Questions About Your PG&E Bill
Visit PG&E's Website for More Information
If you have further questions about the benefits of going solar as a PG&E customer, click here. For additional solar resources, please visit our Solar Education Center. Or if you are yet to begin your solar journey, our solar advisors are ready to guide you every step of the way.
Start by requesting your complimentary quote today, so you can lease, prepay, purchase or finance a new set of solar panels, or solar battery storage system, and save thousands of dollars on energy costs during the next 20 to 30 years* — in some cases for little to $0 down.
Made-to-fit solar solutions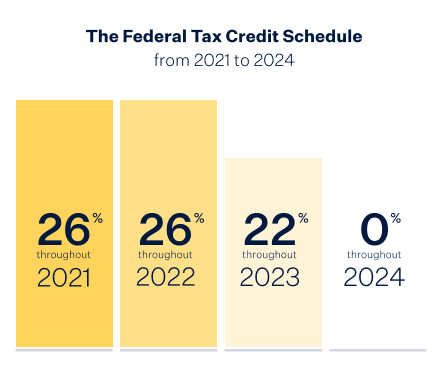 Learn about the 26% federal tax credit
Find your ideal system size and battery
Get your energy usage and solar cost