New York Electric Company Resources
Learn About Sunrun's Relationship with Your Electric Company in New York. Enjoy Lower Rates When You Go Solar Today.
At Sunrun, we offer both solar lease and purchase plans — with or without a home battery — to a considerable number of New York State utility customers, including Con Edison, National Grid, Orange & Rockland, and PSEG Long Island.
If you get your power from a different electric company than the ones listed below, we might still have a solar purchase plan option for you. If you're interested in going solar, please contact us to discuss your available solar options.
Going Solar and Staying Connected
When you create and store your own renewable energy with solar panels and a home battery in New York, you stay connected to the electric grid.1 But this is a good thing. Staying connected to the grid with a home solar system means that if, for any reason, your solar battery isn't fully charged to give you the energy you need to power your home at night, you can still use your devices and appliances as you normally do.
Besides, if the panels on your roof produce more energy than you need, with New York's Value of Distributed Energy Resources (VDER) program, the excess is sent back to the grid, and you receive a cash credit that can roll over into your future billing cycles.2 This gives more control over your home electricity and the price you pay for it.
Help Us Build a Cleaner, More Resilient Energy System for All New Yorkers
At Sunrun, we believe empowering people means empowering a cleaner and better future for everyone in New York.
By choosing to go solar now, you'll help Governor Cuomo's Reforming the Energy Vision (REV), an energy strategy created to cut down 40% of New York's carbon emissions and ensure 70% of the state's electricity comes from renewable resources by 2030.3
Yet, our role in New York isn't just to help you reduce your carbon emissions, take control of your home electricity.
Sunrun is also committed to providing you with information, guides and advice in all things solar so you can learn about your New York electric company's solar bill, Time-of-Use rates, sustainable initiatives, solar incentives; along with any other information you want to know of as a solar consumer. This way, together, we can change the way we power New York.
Sunrun Electric Company Resources
Learn more about your local electric company in New York.
---

Consolidated Edison, Inc., commonly known as Con Edison or Con Ed, is one of the world's largest energy delivery companies — and also the second largest solar producer in North America. To date, Con Ed delivers energy to more than 10 million residents in New York City and Westchester County.
---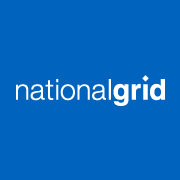 National Grid is one of the world's largest investor-owned energy companies. Based in the northeastern U.S., National Grid is a leader in addressing climate change, and to date, they deliver electricity to around 3.4 million customers in Massachusetts, New York, and Rhode Island.
---
Orange & Rockland Utilities (ORU)

ORU is owned by Con Edison — one of the world's largest energy delivery companies. Located in northwestern NYC, ORU is always upgrading its technology to prepare for weather events. To date, ORU provides gas & electric services to around 750,000 people living in six counties in NY & NJ.
---

The Public Service Enterprise Group companies: PSEGLI, PSE&G, and PSEG Power LLC, have been delivering reliable energy to NJ & NY for over a century. In Long Island, PSEG operates the transmission & distribution system of the Long Island Power Authority (LIPA) to more than one million customers.
---
Planning for a Brighter Tomorrow in NY, Starts at Home Today
As a New York State resident, you're already paying electric rates almost 50% higher compared to other U.S. states.5 But since the cost of creating solar energy across the country is dropping fast6, installing a home solar system now is one of the smartest investments you can make to prepare for the future.
Plus, New York is one of the best places to go solar in the country, thanks to an attractive mix of solar incentives, tax credits, tax exemptions, and rebates; as well as the state's Value of Distributed Energy Resources (VDER) program to earn cash credits for the excess solar energy you create.7
In addition, Sunrun offers different solar plans to help you start your solar journey in The Empire State in the simplest and most affordable way possible. In fact, with our BrightSave™ Monthly and BrightAdvantage™ plans — with or without a Brightbox home battery — you can go solar in NY for as little as $0 down.
At Sunrun, we're here to put the power in your hands.
Solar solutions that fit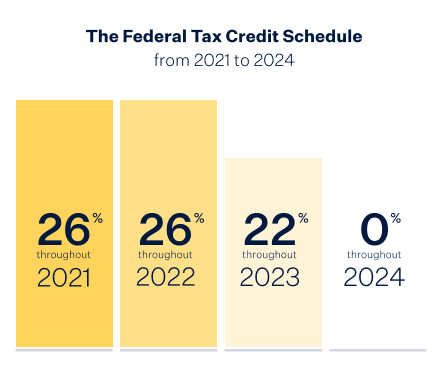 Learn about the 26% federal tax credit
Find your ideal system size and battery
Get your energy usage and solar cost