Save Thousands with Sunrun Solar Panels in Bakersfield, CA
You live in a thriving city for solar energy. Bakersfield, California has an average of 272 sunny days per year,1 a massive amount of sunlight homeowners can put to their advantage to reduce their electricity bills, which are almost 32% vs. other states in the U.S;2 while also enjoying affordable, clean, and reliable energy for the next 20 years.
Hot Summers, Mild Winters, Cool Solar Plans
At Sunrun, we design clean energy solutions to help you save money all year long, and regardless if you decide to buy, finance, prepay or lease your new PV system, you can rest easy knowing that the solar plan you select will be customized to match your unique home needs.
Since 2007, hundreds of thousands of Sunrun customers have chosen to electrify their homes with clean, renewable energy; helping Americans save hundreds of millions of dollars on their energy bills*, offsetting millions of metric tons of carbon dioxide.3 Who knew keeping the environment healthy could pay so well?
Make The Most Out of CA Solar Incentives
On top of all the savings you'll generate from your roof, California residents are eligible for local, state and federal solar benefits, such as cash rebates, a property tax exemption, net metering, and a 30% federal solar tax credit.4 Add in low, stable energy rates for the next two decades, and you'll understand why going solar in the Golden State is a no-brainer.
A CA Solar Battery Storage Service That Helps You Save and Power Through Outages
Sunrun Brightbox™ is a holistic service with a home battery unit that stores the energy your panels produce, so you can keep your appliances and devices running for up to 10 hours during a power outage**. It also utilizes Time of Use to ensure you continue saving money as rates change during the day. In a nutshell, this is the future of stored energy.
Go Solar in Bakersfield for Little to $0 Down
With BrightSave® Monthly, you'll save 20% on your monthly electricity costs* for $0 down. Lease your solar panels and receive the same dependable power as full ownership, but with the added benefits of a professionally managed and maintained system, along with predictable rates for 20 years.
On the other hand, BrightSave® Prepaid lets you prepay Sunrun to maximize your savings and get 100% peace of mind. With this plan, a simple, one-time upfront payment will lock you to 20 years of worry-free electricity at a lower rate than your utility today. Go prepaid and save big!
Owning a Solar System Gives You All The Perks
BrightBuy™ treats you with the system, the savings, and a 30% federal tax credit in the same bag. Plus, you'll build equity in your home and experience the pride of ownership every day, without having to worry about rising energy costs, hidden fees or surprise hikes on your utility bill.
Or, if you want to become a solar panel owner by skipping the upfront cost, check out BrightAdvantage™. Get started with low, fixed monthly payments and competitive rates for $0 down to dissolve those rising utility rates as soon as possible. The truth is, solar ownership has never been easier
Say Yes to Thousands in Solar Savings
Bakersfield is an ideal place to bike and to save with the sun. Yet, only with the latter, you can offset some or all the $36,000 or more you might end up paying for electricity over the next 20 years.5 If you were to look outside right now, odds are the sun is shining; so why not connect with one of our solar advisors today to request your free, customized quote? Think of all the savings you're missing out on.
Local Solar Office
3903 Patton Way, Suite 102
Bakersfield, Ca. 93308
Phone No: 844-321-6937
Energy Resources
Solar resources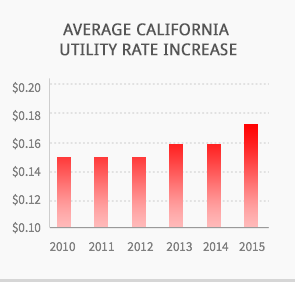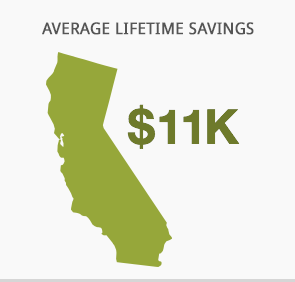 SOLAR SAVINGS ARE BIG
See if you qualify
Go solar in 3 easy steps