Don't Let Sacramento's Bountiful Sunshine Go to Waste, Start Saving Today
On average, Sacramento enjoys 270 sunny days per year.1 A gargantuan amount of Vitamin D you can use to offset your expensive residential electricity bills, which according to studies, are almost 30% greater compared to other U.S. states.2
Going solar with Sunrun, won't only give you access to clean, affordable, reliable energy for years to come; and reduce your carbon footprint while you're at it. Get peace of mind with solar panels in Sacramento.
Lease? Finance? Purchase? Sunrun's Solar Plans Got You Covered
We offer several solar plan options that allow you to start saving money for little to $0 down.  Now's a perfect time begin your solar Sacramento journey.
Since 2007, hundreds of thousands of Americans have chosen Sunrun to electrify their homes with clean, affordable, renewable energy. In a nutshell, switching to solar is a pretty smart choice.
Save More and Protect Yourself from Outages with Sunrun Brightbox™
Brightbox is more than solar battery storage in Sacramento. It's a holistic service with a home battery unit, charged by your solar panels, capable of maintaining your devices running in the event of an outage — or at night — for up to 10 hours.**
Plus, you'll stop worrying about Time-of-Use (TOU) rates pressuring you to use your power-munching appliances when the demand for energy from the grid is not as high. With Brightbox, you can store low-cost power through off-peak times and later use it during peak hours. This means you'll get the lowest rates possible even when your utility is billing the most for electricity. Yes, Brightbox is the future of stored energy, and it's waiting for you with open arms.
$0 Down: The Best Money You Never Spent
BrightSave™ Monthly is our most popular plan and lets you save big on your total electricity costs* for little to $0 down while enjoying an industry-leading service package and system performance guarantee. We'll even handle the maintenance and monitoring for 20 years.
Want the worry-free benefits of a lease and no monthly payments? BrightSave™ Prepaid will hit your savings spot. This plan locks you to 20 years of power at a lower rate than your utility today and comes with bumper-to-bumper coverage for the life of the product. It's solar made simple.
Buy Your Sacramento Solar Panels and Build Home Equity
Experience the pride of ownership today with Sunrun's BrightBuy™ plan. With systems designed to last 30+ years, you're looking at some serious long-term savings. Besides, solar owners get to enjoy top-tier benefits, such as a 30% federal tax credit and the nation's second-best property tax exemption.5 Just try not to brag too much.
Or, if you prefer the full benefits of ownership for $0 down, there's BrightAdvantage™. A plan you can break into with low, fixed monthly payments, competitive rates, and no upfront cost. Energy independence is yours for the taking!
Sacramento Is a Perfect Place to Save with Solar Energy
Contact our solar advisors today to request your free personalized quote, and see how much you could save. 
Local Solar Office
1307 Striker Ave., Suite 100
Sacramento, CA 95834
Phone No: 855-478-6786
Energy Resources
Solar resources
Utility Resources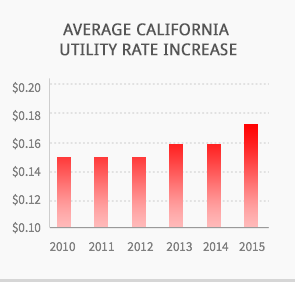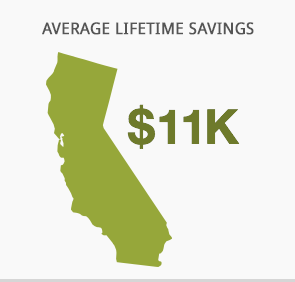 SOLAR SAVINGS ARE BIG
See if you qualify for solar