Here at Sunrun, we're big fans of Stockton. For starters, you're home to over 30 festivals a year (name another city with its own asparagus festival). Beyond that, Stockton has had the honor of being named the best tree city in the U.S., which we find especially exciting.
That's because trees need an abundance of sun. And where you've got an abundance of sun, you've got the potential for major savings with solar panels. And as it turns out, Stockton averages over 257 days of sunshine per year.1 So yeah, we're pretty excited.
Sustainable savings made simple
Solar's not just about saving money. It's also about providing sustainable, reliable energy; which, in our opinion, makes it the perfect package. That's why we offer solar plans and products to meet just about any budget and lifestyle.
Bottle up the sun for later with Sunrun BrightboxTM
Sunrun BrightboxTM is our flagship battery storage technology, designed to provide you with enhanced control over your savings. Beyond that, BrightboxTM also provides you with a powerful source of backup energy in the event of an emergency. When your panels generate excess electricity, BrightboxTM is able to bottle some of that up for later. When energy rates begin to rise just as the sun starts setting (funny how that works, huh?), BrightboxTM can provide additional power to limit your reliance on the grid. More importantly, if your power ever goes out due to some sort of emergency, BrightboxTM is capable of running your lights, your fridge, or even an outlet or two in which to charge your devices.
20% electric bill savings, 100% peace of mind
Did you know it's possible to go solar in Stockton with as little as $0 down, while still saving 20% on your monthly electricity costs?2 With our BrightSaveTM Monthly plan you can lease a custom solar setup of your own. We'll handle installation, and even provide system monitoring and maintenance for the next 20 years. In return, you pay a low monthly rate for the cost of the power your panels produce.
If you want to really lock in your savings with a solar lease, our BrightSaveTM Prepaid plan allows you to make an upfront payment and purchase 20 years of electricity at today's rates. You won't see a solar bill or need to concern yourself with rising utility rates for the next two decades.
Solar panels of your own
If you want to skip the lease and get right into ownership, we certainly understand. With our BrightBuyTM plan, you make a simple upfront payment to cover the costs of your equipment. We'll still handle installation, and we'll even protect your roof with our industry-leading warranty while we're at it. If you want to spread those costs out, our BrightAdvantageTM plan can provide you with a solar loan, and fixed monthly payments.
Whichever route you go, you'll be set to benefit from all the great perks of ownership, including a federal tax cut worth up to 30% of the cost of your system, on top of decades worth of sweet solar savings.
Find out how much you could save, today
Ready to help turn Stockton from the best tree city in the U.S. to the best city for solar? Then find out how much you could save with a free quote of your own. Call 888-GO-SOLAR to get started, today.
Sources:
1. http://www.bestplaces.net/climate/city/california/stockton
2. Estimated savings based on a projected annual utility rate increase of 3.16% over the life of the system. Actual savings will vary. Savings depends on several factors, including product type, system production, geography, weather, shade, electricity usage, full utilization of the 30% solar Investment Tax Credit by the system owner, and utility rate structures and rate increases. Analysis based on customers who enrolled with Sunrun between October 15, 2014 and October 15, 2015.
Local Solar Office
1551 Stimson St. Unit 4
Stockton, CA 95206
phone No: (888) 461 6527
Energy Resources
Solar resources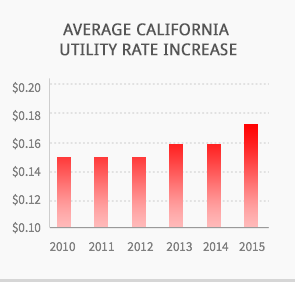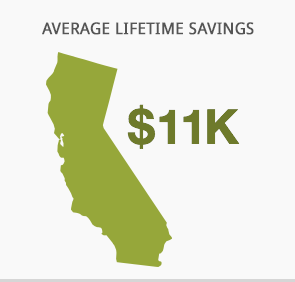 SOLAR SAVINGS ARE BIG
See if you qualify for solar