How Can I Tell If My Solar Panels Are Working?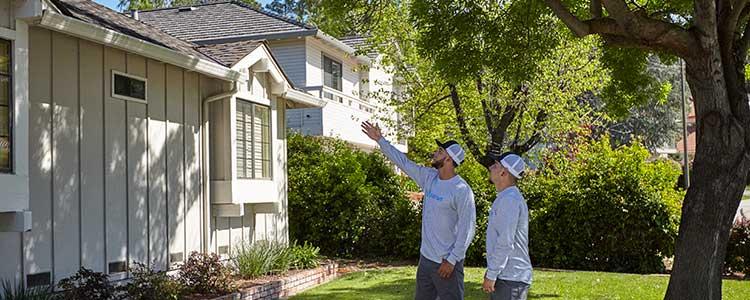 5 Tips to Help You Monitor Your Home Solar System's Performance
Whether you have already gone solar, or are considering it, you may eventually wonder  whether your solar panels are working as advertised. After all, home solar panels are an investment meant to last decades.
The good news is that quality home solar systems are extremely reliable and should offer years of worry-free performance. Here are five things you can do to ensure your home solar panels are functioning correctly and that you're receiving the greatest possible savings.
1. Check the Weather
While solar panels work on cloudy and rainy days, their output won't match that on clear, sunny days. When it's overcast, your solar panels will likely operate at 10% to 25% of their rated capacity.1
But don't get stuck on this detail. What matters is how much sun your home gets year-round. Cloudy and rainy days are common, but on average, they won't affect your overall return on investment.
2. Inspect Your Inverter
The inverter is the 'brains' of your home solar system, and like all brains, some work better than others. These differences ultimately affect your entire system's output and potential savings.
The efficiency of residential solar panels depends on whether they are connected to a traditional inverter, microinverters or direct current (DC)-optimizers;2 and whether the screen stays on or off. Red or orange indicator lights could mean your home solar system is experiencing problems.
3. Read Your Solar Meter
Your solar meter monitors your system's production and shares this information with your solar company. Typically, your meter will cycle through different screens. You should pay particular attention to the one displaying the total kilowatt-hours that your solar panels are generating.3 If your kilowatt-hours are increasing, you shouldn't worry about your solar meter at all.
4. Examine Your Bill
Going solar can significantly reduce or eliminate your electric bill.4 You should expect to pay less to your electric company and/or be credited for the excess energy your home is producing. If not, it's possible that your solar panels are not performing correctly.
5. Check With Your Solar Company
At Sunrun, we offer customers online home solar system monitoring, including battery storage. For questions about your home solar system's performance, contact your solar company
Find out how to take back control of your energy future with Sunrun. If solar sounds right for you, contact our solar advisors today for a free quote.
Choose and control your home energy
Go solar for $0 down
See if you qualify