As Investor-Owned Utilities (IOUs) in California reach the Net Metering (NEM 1.0) cap and begin to operate under NEM 2.0, it's understandable that some homeowners may be confused as to whether or not installing solar is still financially beneficial. Fear not, Sunrun is here to help clear up the confusion and guide you through your decision-making process as you evaluate your energy options under California's new rates and NEM 2.0.
1. NEM 1.0 vs. NEM 2.0?
With NEM 1.0, California established net metering (NEM), allowing solar customers to sell their excess solar energy back to the energy grid in exchange for credits from their local utility. Customers were only responsible for paying for the "net" difference in electricity bought and sold. From the onset, NEM 1.0 policy stated that when 5% or more of the utility's grid was run on solar power, the program would hit a cap and no more customers could go solar. Fortunately, that cap has been eliminated and now everyone can go solar thanks to NEM 2.0.
NEM 2.0 provides certainty for California's solar energy future by allowing all homes in CA the opportunity to go solar. With NEM 2.0, customers will still be allowed to sell their excess solar energy back to the grid under updated policies. NEM 2.0 customers will pay a one-time interconnection charge (Sunrun covers the charge for our customers) and monthly non-bypassable charges (NBCs), approximately $5-$7/month. NBCs are not new charges they already appear on your current electric bill. Solar customers will also move to time-of-use (TOU) energy rates where utilities charge more during "peak-time" (described in more detail below).
2. NEM 2.0 is Good for California  
NEM 2.0 brings certainty to California's solar energy future. The original NEM 1.0 rules placed a limit on the number of homes in California that could go solar and NEM 2.0 removes that barrier. Now there is no limit to the amount of people who can go solar, which will help deliver California's goal of having 50% of its electricity generation come from clean renewable energy sources by 2030.
3. Going solar is still cost effective
Solar power is still an incredible investment and NEM 2.0 does not change the fact that you will still save over the lifetime of your solar system. Sunshine is and always will be predictable, unlike utility rates that continue to rise every year. And with quality and technology improving, solar continues to be  a great option for homeowners who want to save money and reduce their community's reliance on dirty fossil fuels!
4. Time-of-Use (TOU) Sounds Scary
In 2019, all PG&E, SDG&E, and SCE customers will be switched to a TOU rate plan. Time-of-Use rates are already the standard for many parts of the U.S., and are becoming the new normal in CA. These rates are set by your local utility and they vary by time of day and day of the week: more expensive during periods of peak demand and less expensive during low demand periods. For instance, for PG&E customers peak-time is generally weekdays from 3-8 p.m. Weekends, holidays, mornings and overnight are off-peak times and have lower rates. The great news for Sunrun customers is that no matter when you use energy you're going to save big going solar.
5. TOU Allows You to Maximize Your Savings
You don't have to change when and how you use electricity to save money when you go solar but you can maximize your savings with some small changes. Running high energy consumption appliances like the dishwasher or electric dryer during off-peak times can make a big difference in your electric bill. A smart thermostat can help you start cooling your home before the peak-rate part of the day.
6. Sunrun BrightBox™ Emergency Power and Management  
Another alternative is to go solar with Sunrun BrightBox™, Sunrun's solar energy plus storage solution. BrightBox helps you optimize your energy under a TOU rate structure. When TOU rates are highest, BrightBox automatically begins powering your home from your solar panels or battery, saving you money on energy costs. By intelligently shifting between your solar PV system and battery during peak and off-peak times, BrightBox effortlessly optimizes your energy savings while still providing you the benefits of being connected to the grid - giving you maximum control over your energy bills. Plus you get additional peace-of-mind knowing that should their be an energy blackout you'll have emergency power for the critical parts of your home.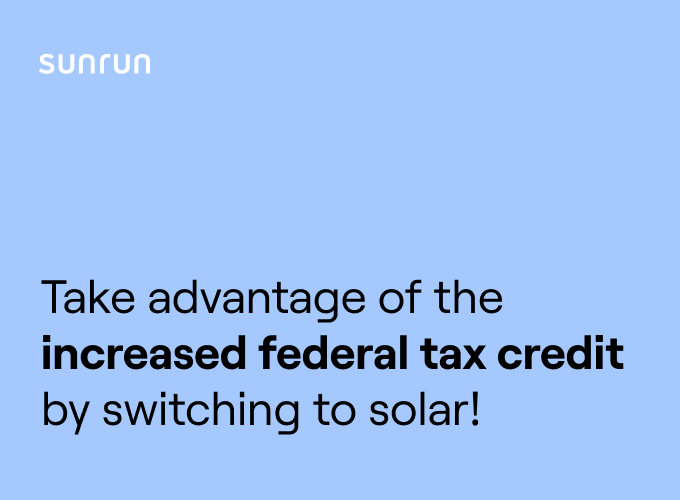 See if you qualify for the
26% federal tax credit