Solar Jobs are Great Jobs: Alberto Murillo, Customer to Consultant
Alberto, a Sunrun Solar Sales Consultant in Salinas, CA who's been with the company for five years, first heard about Sunrun when he was considering buying solar.
At the time, Alberto was a chess coach and his wife was a teacher. They were having trouble making ends meet. With two children (now four), they had just moved from a condo to a house and found their electric bills were $130/mo, more than double what they had been paying prior in a smaller space. 
"We were using credit to pay our bills and groceries. We couldn't afford to pay the electric bill, which is why we were looking at going solar in the first place," Alberto shared. 
They came across Sunrun at Costco and agreed to hear a sales pitch. When the Sunrun sales rep came to Alberto's house to share the numbers, he was shocked. He learned that his family could buy solar and finance it. All in, their payments would be $85/mo, $45/mo less than their existing electric utility bill. "It's like buying a house and the mortgage is less than renting it!" Alberto exclaimed. 
Alberto told the sales rep he would sign the contract for solar if the rep could introduce him to his boss. Alberto figured if the product was really this good, he wanted to sell it too.
Beyond solar savings
Though he was just looking for some part time work to help pay the bills, Sunrun offered him a full time job with a competitive salary and benefits. "This was a big career move for me," Alberto said, "I loved teaching chess and I miss it, but unfortunately, we just couldn't survive off the income. Sunrun made me an offer I couldn't refuse." 
Alberto found his skills from coaching chess––motivating, explaining information clearly, and walking through different scenarios––transferred perfectly to solar sales. He immediately fell in love with the job, did well selling solar in his community, and according to Alberto, "Now it seems like money falls from the sky! I guess, in some sense, it is. It's coming from the sun." 
"Today we've been able to save more than we could have imagined. Higher income, a great 401K I never knew could be so good, and stock options," Alberto explained. Saving over half of his income, and more than $100,000 per year for the past four years, he's saved for retirement and their four childrens' college funds. "It's an unbelievable experience to see that this is possible," he said.
More than a day job
"Sunrun is more than work for me. My wife sees it, my kids see it. They all talk about it. And Sunrun is helping hundreds of thousands of people across the country through solar savings and employment opportunities. It's a business creating wealth for so many people." 
Even in the pandemic, the Sunrun job has brought good fortune for Alberto and his family. Alberto has made a seamless transition to video call sales and gets to be at home with his kids and support them with remote learning. "Before COVID, I'd be lucky if I could spend a couple of hours a day with them, working long hours, driving around. Now, I'm here with them all day! Our family has never been happier."
What's next for Alberto? 
Alberto says he sees Sunrun spreading their impact to millions more people. Alberto will be working hard to spread the word and hopes to continue becoming a higher and higher earner. "Get into solar asap," Alberto said, "Demand and the cost for power is steeply rising, batteries for backup storage are becoming essential in many places. Solar is the answer."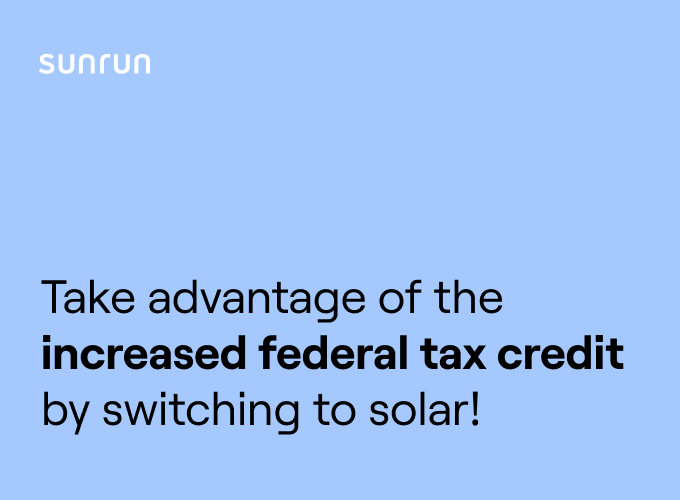 See if you qualify for the
26% federal tax credit