Solar for Peace of Mind Today and a Better Future Tomorrow
Mohamed Saleem | New Jersey | Solar Customer since 2010
Mohamed Saleem made the decision to go solar because it allows him to leave a positive legacy for his two daughters. In 1992, Mohamed moved to the United States to work as a professor of pharmacy. He bought a home in New Jersey for him, his wife and daughters and invested in solar so he have predictable electric bills each month. Today, this is particularly important because Mohamed's job requires that he spend the majority of his time abroad.The low, monthly payments give him peace of mind because they are are predictable and can be resolved online. That way, Mohammed can take care of them no matter where he is in the world so his family doesn't have to.
Mohamed was always interested in going solar because of the positive impact renewable energy has on the environment. Today however, his time abroad has reinforced his decision because he has experienced the impacts of climate change first hand,
"It's getting hotter and hotter every year, to the point that you can't even go outside. Then, in the winter time, everything comes to a standstill because the dust storms are so bad."
These experiences have made taking care of the environment a top priority for Mohamed because it also means taking care of his daughter's future. "Solar is one of the best ways to save the environment." Mohamed reflected, "but it's not just about solar, we need to be taking action to do other things, like recycling, as well."
In winter of 2009,  when a solar Consultant called to tell Mohamed about the options for going solar in his community, he was immediately interested. What helped him make the final decision however, was learning about the zero down payment option. "I'm very happy" said Mohamed, "because the system produces more than I need. Particularly in the summer, I am saving a lot of money," Mohamed told us, "some months, I save hundreds of dollars."
When asked if he would recommend going solar to his friends Mohamed said, "I feel really positive about solar. I have told my friends that they could save money and that it's been good for me." Good for Mohamed's wallet, good for his daughter's future, and good for the environment. That's why to Mohamed, going solar is a win win!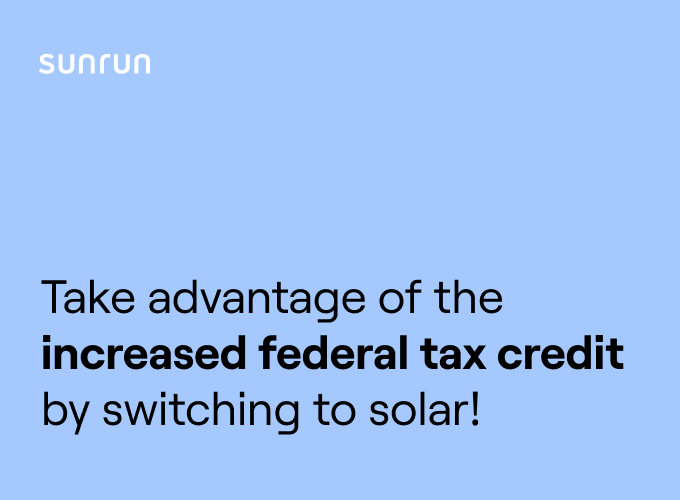 See if you qualify for the
26% federal tax credit