New York solar needs your help
Here at Sunrun, we've made it our mission to provide solar in the most simple and effective ways possible. From creating solar-as-a-service to designing unique and effective home solar systems for each of our customers and more, we go all out to ensure you're taken care of. It's something we're proud to do as a company.
While we put in a lot of work for this, we're not alone. Homeowners like you also have a lot of power to help people understand why renewable energy sources like solar are excellent ways to save money and our environment. In fact, being a solar advocate doesn't take much and it goes a long way. To prove it, we've drafted a few simple ways you can support solar energy locally in New York.
Know your stuff
Of course, there's no better starting point than educating yourself, and others, on the facts about New York solar. A straightforward and clean cut place to brush up on your solar knowledge is EnergyFactCheck.org. Used by journalists and policymakers alike, there is a ton of information to help you learn more about going solar in New York. In addition, you can always check out our very own Go Solar Center, New York's NY-SUN solar program page and CleanTechnica.
Go local
Since we're talking about regional support, another great way to get involved is to find out what's going on in your part of New York and the state at large. Vote Solar is a good place to start for this, as they have many resources for solar advocates and they list New York as one of their main campaign states. In addition, we suggest joining the solar advocacy movement with The Alliance for Solar Choice. Other great on-the-ground activities include: going to town hall meetings, networking with advocates in your area, and writing to your mayor, senator and congressmen in support of solar energy.
Leverage your networks
Once you've gotten a handle on the local scene and the best info you can find on New York solar, an easy and free way to be an advocate is to use social media. Whether it's liking a page or sharing facts and campaigns with friends and family, this is a very effective way of getting involved. It may not seem like much. But using your online networks shows people how serious you are and is a great way to get tons of eyes on the issues at hand. Get started by following popular solar pages, like @alliance4solar.
Join Sunrun solar
Fortunately for you, New York has been a friend of solar for a long time. Take a stand and esnure NY solar is here to stay. It's the right time to join the community yourself. And with Sunrun, it's never been easier. With our solar leases and PPA's, you'll pay little to nothing upfront for a state-of-the-art home solar system that saves you up to 20%* on your energy bill.It's an affordable and worry-free process that we've come up with to help make going solar simple.. So if you're interested in ramping up your advocacy and saving quite a bit of money, joining Sunrun is a step in the right direction. To learn more, reach out to us for a free quote.
While these are all starter tips, we're confident that they're the best ways to join the movement for solar quickly and effectively. All you have to do is decide when. So why not make it today? New York solar's future is already bright. But with your help, it could be even brighter.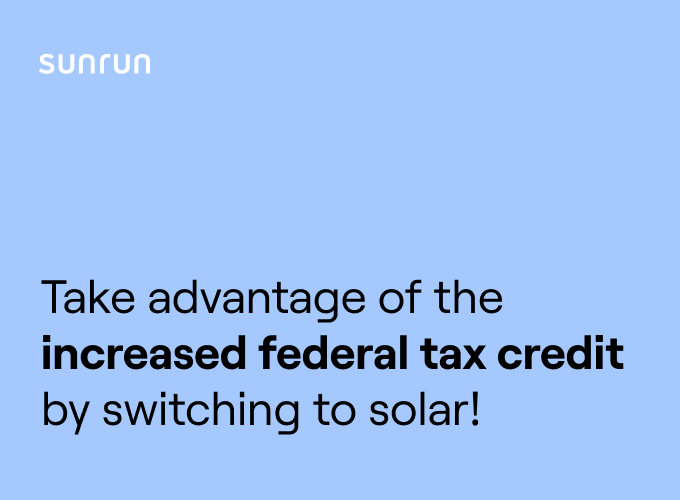 See if you qualify for the
26% federal tax credit