Shining a Light on Solar Pioneers
Here at Sunrun, we talk a lot about solar. Which shouldn't be a surprise, we are a home solar company. But, after a while you do tend to take for granted the fact that solar is an amazing innovation that birthed one of the fastest growing industries in the world. So, in honor of National Inventor's Day this weekend, we're taking a look at those who helped lay the groundwork for creating a planet run by the sun.
The Man Who Started it All
In 1839, Edmond Becquerel first discovered what would birth a world of solar technology. A French scientist with a particular interest in all things related to light, Becquerel's work led him to the photovoltaic effect. Also known as the PV effect, it involves the creation of voltage or an electrical current in a material when it's exposed to light. This simple result, of exposing the right material to light, opened new doors for those studying the possibility of harnessing solar energy.
The Case for Solar is Made
A generation later, a new crop of scientists pushed the cause of solar energy forward with new discoveries. In 1873 an English electrical engineer, Willoughby Smith, found that when selenium absorbs light it becomes electrically conductive. The technical term here is photoconductivity. Of course, this was huge, as it showed that the potential to create energy with the power of solar was within grasp. It wasn't until a few years later however, that these dreams could be bolstered.
In 1876, William Grylls Adams and Richard Evans Day observed that selenium could produce electricity from light. What made this discovery unique was that this energy production required zero heat or assistance from moving parts that could wear down or break over time. This meant that solar was an attractive, low-cost and low-maintenance alternative to reigning energy sources of the day like coal.
The First Solar Cell Is Born
This is where things get exciting. In a plot twist worthy of nearly every American folk tale, a New Yorker and inventor named Charles Fritts comes to the forefront. In 1883, he successfully creates the first recorded solar cell. Using the knowledge of his forebears, Fritts coated selenium in a thin layer of gold to reproduce the PV effect. While the cell only achieved an energy conversion rate of 1-2%, it was a momentous event in history.
The Photoelectric Effect
Just four short years later, in 1887, German physicist Heinrich Hertz observed what's known as the photoelectric effect. In this instance, light is used to push electrons, freeing them from the surface of a solid, often metal, to create usable energy. Versus the costly needs of creating potential solar solutions with selenium, this effect proved that materials other than selenium could be used to harness energy with the right conditions. This effect is the basic mechanic behind the energy production in most modern solar cells used today.
While there's plenty more to learn and know about the history of solar, we wouldn't be where we are today without these great innovators and thinkers. They may all be long gone, but their legacies live on — in energy policy, on your roof, in your energy savings, and in the ideals we hold dearly here at Sunrun.
Solar as a Service
We here at Sunrun value inventors, so much so that we name our conference rooms after them. We also know a couple of solar pioneers that have helped unlock the demand for clean, affordable energy directly from consumers residential rooftops.
Those individuals are our very own Sunrun co-founders Lynn Jurich and Edward Fenster, who were classmates at Stanford University. The duo founded the company with the goal of providing solar energy to the masses. In particular, they focused on creating a disruptive business model that allowed homeowners to access solar energy without being required to purchase their own solar panels. This vision resulted in a company that's credited for the rise of "solar as a service," a business model that allows people go solar for as little as $0.
Sunrun now provides clean, reliable, and hassle free energy to over 160,000 families in 22 states.
The Next Evolution of Solar
Sunrun is now fueling the next evolution of solar with its solar battery service. Brightbox is a rechargeable lithium-ion home battery that gets charged by rooftop solar panels. During the day, excess energy generated by your solar panels is stored in the battery. Depending on where you live, you can use the excess energy to offset peak utility rates and/or serve as backup power in case of power outages. Battery storage puts even more value and control into the hands of consumers—which will ultimately hasten the transition to a decentralized grid.
We hope these brilliant minds have inspired you to go solar, if you haven't already. To see how much you can save by going solar, check out our free solar quote calculator.
Sources: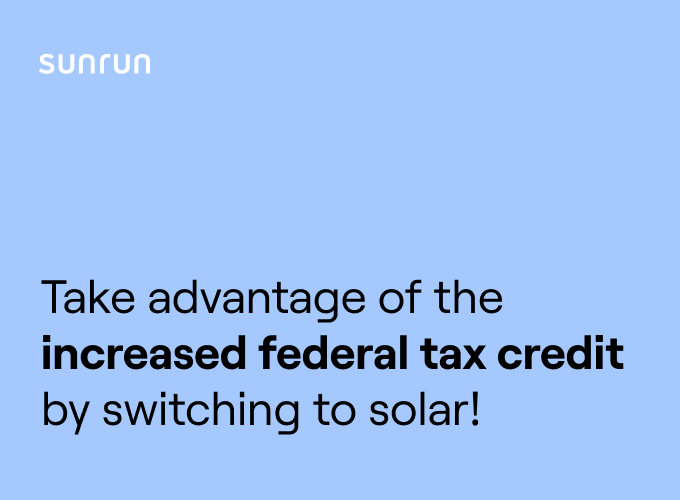 See if you qualify for the
26% federal tax credit