Sunrun Thanks Our Veterans
The solar industry is a huge job creator, employing more than 260,000 Americans in all 50 states. But did you know that around 26,000 of them are U.S. veterans? That means nearly 10% of the current solar workforce are veterans, a higher rate than the rest of the economy!
Veterans who work in solar often describe that they are trading one uniform for another – and continuing to fight for the freedoms of Americans to choose safer, cleaner energy. Sunrun is thankful for the men and women who have served our country, and proud to have so many working here.
We stand ready to employ and assist, transitioning military service members seeking a career in the rapidly growing solar industry. Once here, we're committed to honoring their service, and have updated our policy to give eligible Active Duty, Guard, and Reserve employees 10 paid days annually while on military duty or leave. This is beyond what is required by the government or USERRA.
If you're a veteran who is looking to work in the solar industry, we would love to hire you! Check out our job openings to see if one is available in your area. 
This Veteran's Day, we not only want to thank all veterans, but recognize some of those who work right here at Sunrun.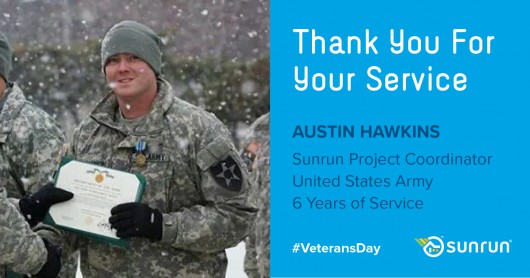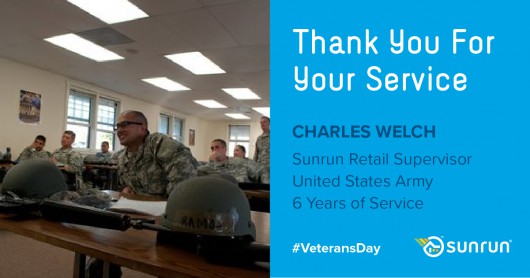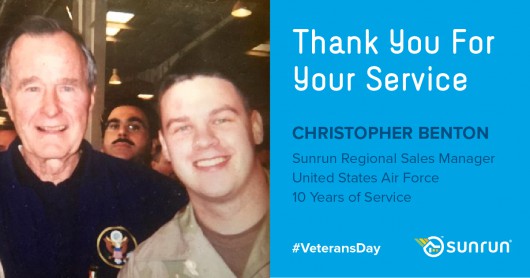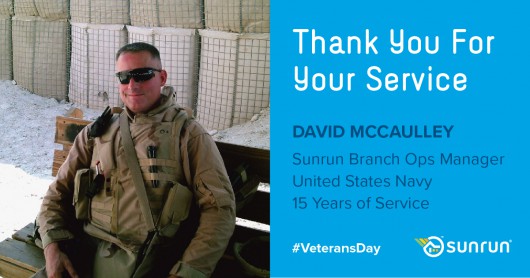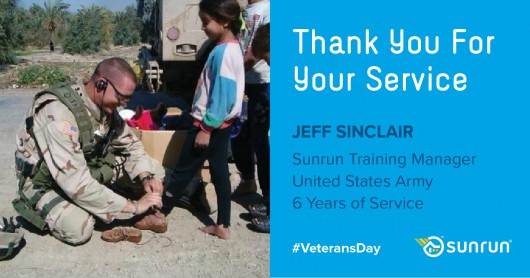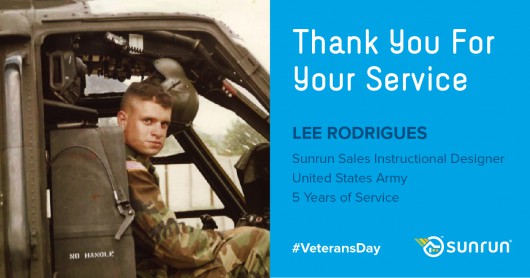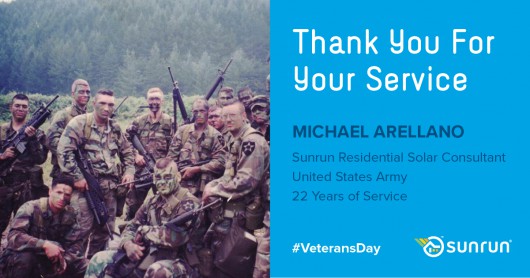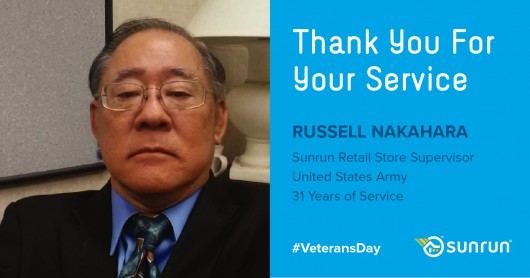 We also want to thank the dozens of other Sunrun veterans not pictured here for their service to this country and for choosing to work for Sunrun.
Thank you, 
Sunrun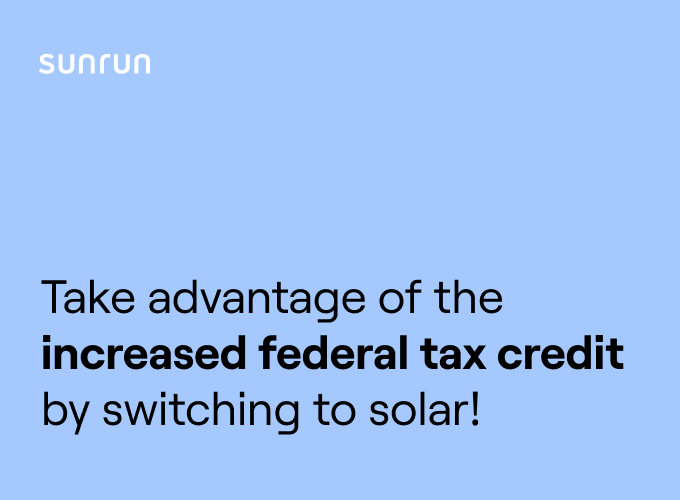 See if you qualify for the
26% federal tax credit