Cheering For a Planet Run by the Sun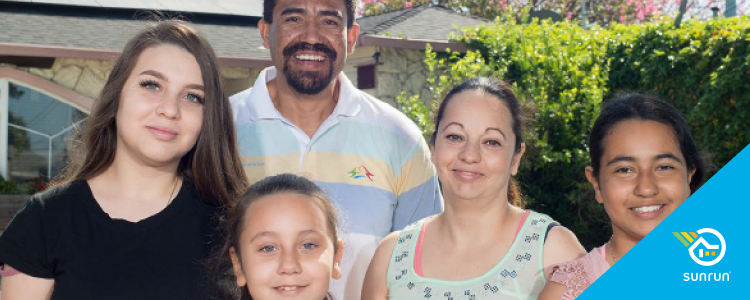 As countries across the globe root for their national teams during the World Cup, we're celebrating the incredible victory of our local hero and philanthropic partner, GRID Alternatives. GRID has officially served 10,000 low-income California families with solar. This is an exciting milestone, and shows major progress towards helping the state boost its clean economy.
Sunrun is honored to partner with GRID to increase access to solar. Our mission is to create a planet run by the sun, and people are at the heart of all we do. By putting clean power where it's used, i.e. solar panels on roofs and batteries in garages, we are building a future where families and communities directly benefit from good jobs, clean air, healthier environments and lower dependence on harmful fossil fuels.
GRID has led the way in making that clean energy future a reality for thousands of low-income families and communities of color across California. These families join the 700,000 households in the state who have chosen to save with the sun.
Sunrun and GRID's six-year relationship has supported job training, solar installations for low-income families, and volunteer projects across the United States. Through this partnership, Sunrun employees have volunteered over 4,400 hours and installed more than 2,300 kW on low-income homes.
As a team, we are dedicated to expanding solar access into traditionally underserved communities. The GRID business model helps those families directly benefit from much needed long-term financial relief associated with high or unpredictable energy costs by reducing household electricity costs up to 90% for the families they serve. This is done by providing prepaid no-cost solar systems to homeowners who qualify as low income. These savings can be transformative for families in which every penny counts. An "energy burden" review of 48 major U.S. cities found that low-income households devote up to three times as much income to energy costs as higher-income households.
Partnerships like the one between Sunrun and GRID boosts the local economy by creating good jobs and encouraging  private investment in the sector. GRID uses each installation as an opportunity for community members and job trainees to get hands-on experience with solar power. Roughly one-quarter of home solar project costs -- including labor, permitting, and permit fees -- are spent locally.
This initiative has also empowered homeowners from disadvantaged communities to contribute to improving local air quality and the environment as a whole. A new study from the Clean Air Task Force and the NAACP found that although disadvantaged individuals consume the least energy on a per-capita basis, they are disproportionately impacted by pollution from fossil fuel energy production. They suffer from both short and long term health complications, such as asthma, allergies, and cancer, and have higher mortality rates. In fact, 138,000 asthma attacks leading to over 100,000 missed school days annually can be attributed to the oil and gas industries.
However, there is a solution. Simply put, more rooftop solar reduces the need for fossil-fuel based power plants. A California study shows that shutting down power plants can almost immediately reduce the risk of premature birth in pregnant women living nearby, with the most significant declines tending to show amongst women of color.
The success of these types of partnerships depends on more than a collective vision. Every attempt to enable solar access is rooted in intentional public policies that help low-income communities go solar. This includes foundational policies, such as net metering, that have been highly effective in expanding solar access across 45 states. According to low-income solar experts, net metering has proven to be a simple, effective system that allows households, specifically those in middle and low-income communities, to go solar. The benefits of net metering are more impactful on low-income households because they often have a higher energy burden.
California has also provided support through programs like the Single-Family Affordable Homes Program (SASH), a utility ratepayer-funded program through the California Public Utilities Commission that provides upfront rebates to help qualifying low-income homeowners access solar while also providing green jobs training, employment, and community engagement opportunities. Through the SASH Program, GRID has installed over 7,000 solar systems on low-income homes throughout California.
These efforts also inspire collaboration with other organizations. Earlier this year, Sunrun and GRID announced the expansion of this partnership to include installations for the Solar Equity Initiative, an effort spearheaded by the National Association for the Advancement of Colored People (NAACP), to deliver solar energy savings and skills training to over thirty low-income communities and communities of color across the country.
Reaching 10,000 low-income families in California is not the end of GRID's work, but really just the beginning. Improving access to solar and providing pathways to clean energy jobs for these communities is a critical goal. We look forward to continuing our work with forward-thinking partners like GRID to advance our vision of a human-centered energy future. Go team GRID Alternatives, and congratulations on this GOOOOOOOOAL!
If you live in the Sacramento area and would like to join our celebration, please click the PDF to the right for event information.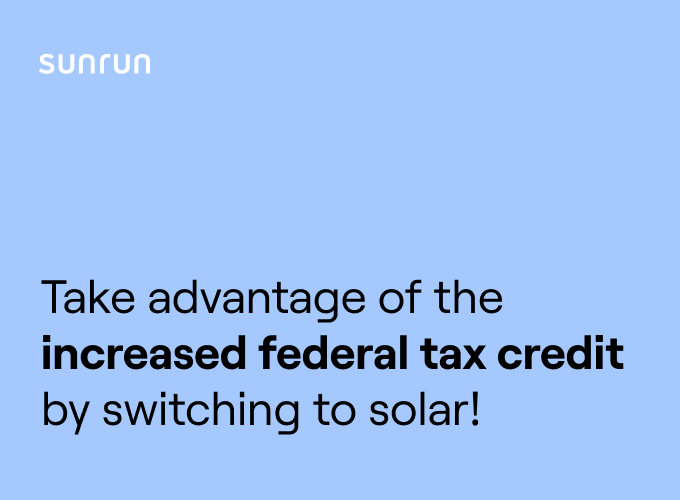 See if you qualify for the
26% federal tax credit