Moving from the Military into the Clean Energy Workforce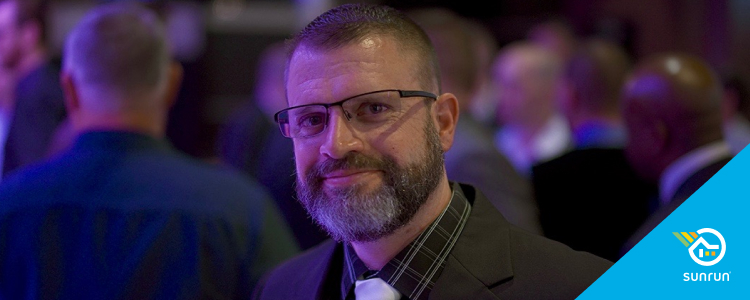 There are many options for veterans looking to transition from active duty into the corporate world. Sunrun prioritizes supporting veterans that work in clean energy and those seeking to join. We had the pleasure of interviewing Lee Rodrigues, one of Sunrun's Senior Instructional Designers, to learn more about his experience transitioning from the military into the workforce, and why he choose to build his career in clean energy at Sunrun.
What was it like to go from civilian to corporate life?
As I began interviewing with companies, I realized that I used more assertive language than some people were used to. While this is expected in the military, I quickly realized that assertiveness could be misinterpreted as aggression in the corporate world. It takes time, but I learned how to incorporate more open language into my conversations.
I have not, however, compromised on my penchant towards action. This has afforded me success in the corporate world, since I'm not opposed to getting my hands dirty. I'm someone that works long hours to ensure the success of a project and completes tasks on schedule.
Another trait that I've taken from the military is safety as a lifestyle. Installing solar means climbing on roofs and working with electrical components. As an instructional designer, it's my job to ensure the Sunrun team is prepared for the job and prioritizes safety. I find that veterans in the industry understand these concepts intuitively because it's already so ingrained in their values.
What drew you to clean energy?
When I was active duty, I felt like I was part of a larger mission working to solve the big problems and making the world a better and safer place. I felt empowered and didn't want to lose that when I transitioned into the corporate workforce. At Sunrun, we are modernizing the grid through distributed energy resources. This creates a more resilient grid infrastructure in the face of increasing energy prices and extreme weather events. It also means stronger domestic security and power flexibility by reducing dependency on centralized grid infrastructure and fossil fuels.
I think most important to me was that the clean energy sector provides reliable jobs. Once you learn how to install solar, you can be installing and maintaining systems that are going to be around for 20+ years. That's not just a job, that's a career.
What did you do/use to get the job?
The more you know yourself the better you know how you can be of service. I recommend taking self assessment tests like Myers Briggs to get to know yourself and how you work with others. That way, you can best present yourself when applying to these companies.  
What do you like about working at Sunrun?
At Sunrun, our mission is "To Create a Planet Run by the Sun." This mission inspires me every day. Even though the world has many problems, I want to be part of finding the solution for this one.
Sunrun is also leading the charge to hire Veterans and reservists by offering veteran friendly benefits and perks. Learning that Sunrun offers eligible Active Duty, Guard and Reserve employees 10 paid days annually while on military duty or leave helped me make my decision. Especially since this surpasses government and USERRA requirement. I'm also an active member of the Sunrun Veteran Employee Resource Group, LIBERTY.  
LIBERTY recognizes and supports those who have served by providing Veterans, Active Duty Military, Military Families, and their supporters an opportunity to network, collaborate, and make impact across Sunrun.
Do you have any other recommendations for veterans looking to get a job in the renewable energy sector?
I recommend attending events focused on placing veterans in supportive companies like the Veterans in Energy Seminar. Any opportunity to network with other veterans can open doors that you didn't even know existed. I'm actually attending the Veteran's Energy Seminar August 18th in San Diego and I encourage veterans to join.
If you're interested in attending this event, pleaste register here.
Sunrun thanks Lee for his service to this country and for all of his hard work here at Sunrun to help create a planet run by the sun.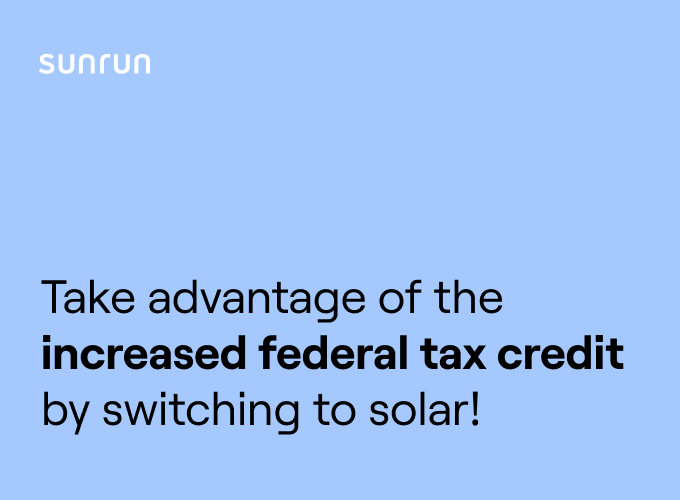 See if you qualify for the
26% federal tax credit