Earth Day 2018: Sunrun's Impact In Numbers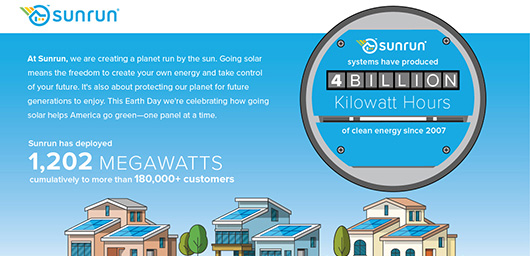 2017 was the second-hottest year on record according to NASA and the hottest year without the short-term warming influence of an El Niño event. Record-breaking hurricanes, fires and severe temperatures were felt throughout the United States and caused a total of $306 billion in damage. While these unprecedented events may seem like the "new normal," they are far from the status quo.
The good news is that clean energy technologies, like home solar and battery systems, can help mitigate the worst effects of extreme weather and pollution-related health issues. Just last week, Puerto Rico suffered from another island-wide blackout, continuing what is already the longest blackout in U.S. history (and second-longest in the world). Sunrun's solar panels and batteries provided 24/7 power to several fire stations in Puerto Rico throughout the blackout. With this type of technology, we are making sure that hundreds of thousands of people are staying safe and protected, even as conditions worsen.
Clean energy technologies not only help us adapt to these new extremes -- they also mitigate the impacts of harmful pollution. Reductions in pollution from clean energy prevented 7,000 lost lives and saved $56 billion dollars in healthcare costs from 2007- 2015.
This is why Sunrun is creating a planet run by the sun. To date, Sunrun has deployed 1,202 megawatts cumulatively to more than 180,000 American households. Our systems have produced nearly 4 billion kilowatt hours of clean energy since 2007. These systems have prevented 2.7 million tons of CO2 from entering the atmosphere, the equivalent of burning 3 billion pounds of coal or 303 million gallons of gasoline.1
We're so thrilled with the positive impact that our customers have had on the environment that we put together this infographic highlighting just a few of the benefits that our solar systems have had on the planet.
And we're not the only ones. During the past decade, the solar industry has expanded exponentially from a niche market, to an accessible source of energy for everyone. Home solar gives Americans the freedom to create their own energy and is a viable pathway towards a cleaner energy future.
On a day to day basis, it can be tough to comprehend the impact we have on the planet around us, but we can all take action to create a healthier planet for our families and future generations.
On this Earth Day, we remember that the power to create a cleaner world is in our hands.
---
1 Environmental benefits using total KWhrs produced and data provided by the EPA.  Data as of 12/31/2017.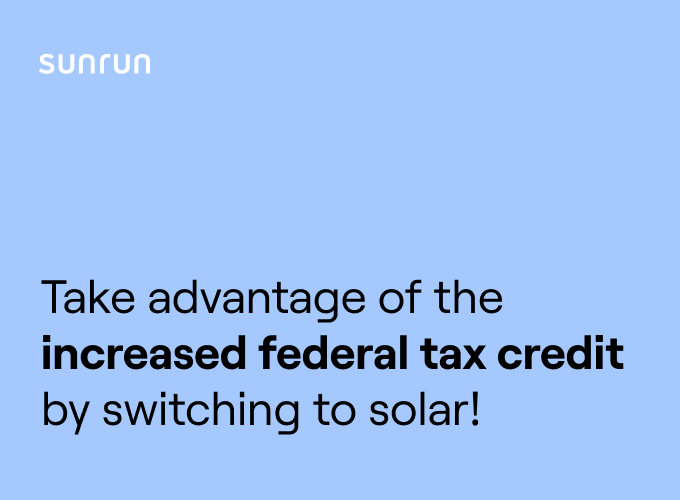 See if you qualify for the
26% federal tax credit