We're All In This Together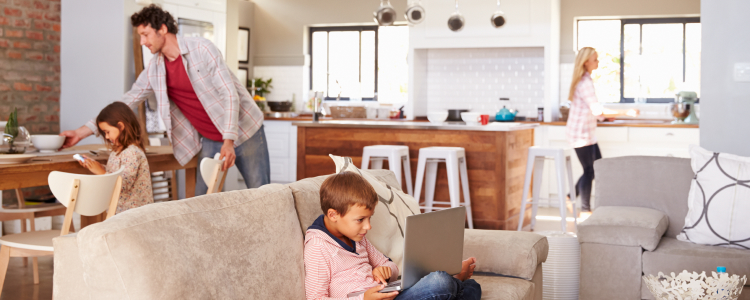 The COVID-19 pandemic is like nothing else in modern history, changing the way the entire world is working, living, and thinking. It is forcing us to rethink the way we go about our daily lives.
Resiliency and energy are more important now than ever, as we face the looming threats of wildfires, hurricanes, and other natural disasters, alongside the growing risk from this pandemic. I'm encouraged by the solar industry's response and proud of my team's tenacity and perseverance. 
As I shared with Sunrunners last week, we are staying focused on three main priorities: employee and customer health and safety, the health of the company, and continuing to serve our customers. Protecting the health of our employees and customers is the most important job we have.
First, almost overnight, we moved all of our sales consultations from in-person to virtual. This protects our employees from in-person interactions. Early signs indicate that our customers appreciate this as well. The speed with which our team has responded and adapted is truly inspiring. 
Second, we made the process of installing solar almost completely contact-free. Similar to our sales consultations, we invested in technology to streamline our installation processes, including online permitting and interconnection in many locations, as well as utilizing drone technology to complete rooftop surveys where possible. These tools and processes allow us to keep projects moving without in-person meetings and reviews. We can manage everything for our customers from a safe distance.
Third, while we are encouraged by the solar industry's nimble response, we also know times are tough. We want to do more for families right now as they look for ways to save money and secure greater peace of mind. In California, households are using as much as 20% more electricity in their homes than normal. Due to these unforeseen circumstances, we will be offering new customers access to rooftop solar and battery storage for zero-money down and one dollar monthly payments for the first six months. This will not only give people peace of mind financially but, as homes become sanctuaries, it will allow them to safeguard their families against the increasingly unreliable electricity grid when they need power most.
The innovations and adaptations we are implementing today will help us get through this and ultimately make us stronger. I want people to know that Sunrun not only provides resilience -- we are resilient. We grew through the Great Recession and ultimately enabled more than a quarter-million people to go solar across the country. This pandemic will not last forever. Even in this dark moment in our history, the sun will rise tomorrow.
Power Forward,
Lynn