Sunrun Makes Selling Your Solar Home Easy with Guaranteed Service Transfers
Moving can be stressful, but selling your solar home doesn't need to be. Sunrun makes transferring your solar lease agreement easy with our 100% guarantee that the buyer will qualify to assume the service agreement.
Worried about how solar will impact your home sale? Great news, you don't need to. With more and more homeowners looking to save money and cut their energy bills, having a solar home can actually increase the value when selling1. "It's actually great preparation for when you're ready to sell that house because it is a trend, and I think it is something people are going to want going forward," says Marc Bryman, Real Estate Advisor and Realtor®. Check out this video to see how solar makes selling your home a breeze.
For more information and tips for selling your solar home head over to our FAQ page.
Sources
1. How Much Do Solar Panels Boost Home Sale Prices?

SOLAR SAVINGS ARE BIG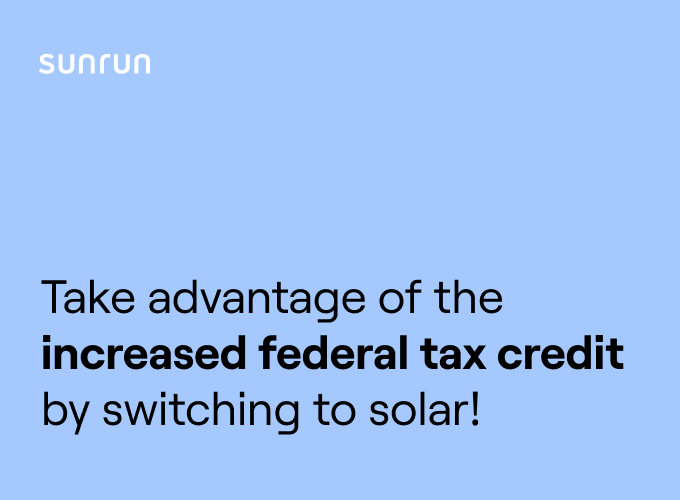 See if you qualify for the
26% federal tax credit