4 Reasons Why You Should Go Solar and Save in Florida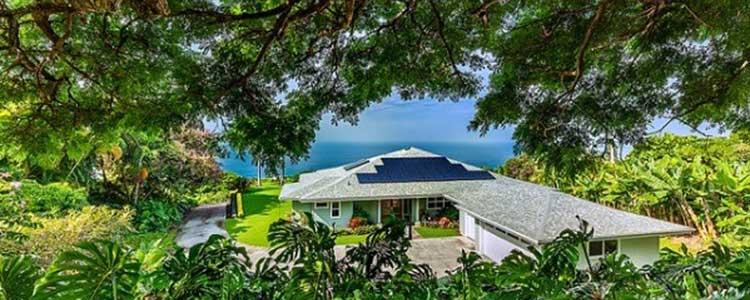 Not much can beat Florida living. With 128 days of sun each year, the Sunshine State has earned it's nickname.  
That untapped sunlight should be put to good use, and now it can be. Now that the nation's largest dedicated residential solar company has flown over the Floridan horizon, Sunrun is here and ready to help residents save. So, what are the advantages of going solar in Florida? There are quite a few, but let's narrow it down to the top four.
1. Control your electric bill
When you own your own solar system, everything is yours, the panels, the power and the benefits. This means you have complete control over your electricity all while severing your dependence on your electric company once and for all.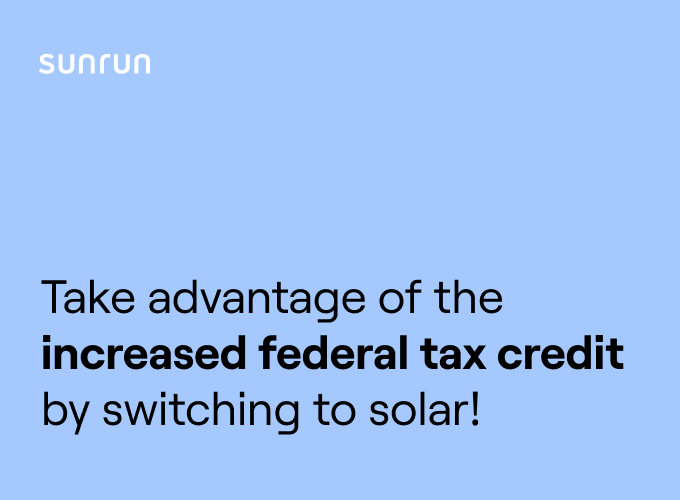 See if you qualify for the
26% federal tax credit
2. Cash in on federal tax credits
When you choose solar panel installation in Florida, the federal government offers a tax benefit through the federal solar tax credit. What does that mean? It means you get roughly one-third of your investment back, how sweet is that? So when you choose one of our great solar plans such as BrightBuy or BrightAdvantage, so why wait?
3. Save and protect the environment at the same time
It's no big secret that air pollution has become an ongoing problem for the environment and human health alike1. According to the EPA, the largest amount of greenhouse gas emissions are produced by electricity. Solar energy reduces household dependence on fossil fuels with a safe alternative form of clean energy. When you get solar power in Florida, you reduce your family's part in releasing those harmful emissions.
4. Be immune to rising electricity costs
With electricity prices climbing each year at ridiculous rates2, switching to solar gives you complete control over your electric bill. So by using the sun as a cost saving alternative, you won't be stuck paying those rising rates in Florida.
Choose to save
Save money, save the environment, there really isn't a downside to choosing solar to power your home. When you get Florida solar panels with Sunrun, you can trust that we have your homes best interest in mind. With savings in every direction and a chance to reduce your carbon footprint, what is there to lose other than numbers on your electric bill? For a free quote to find out how you can make a difference in your home and community by switching to solar, contact us today.