Why Solar and Batteries May Be Essential During Times of Crisis
Now, more than ever, is the time to protect your family with home solar and batteries.
From California to New York, a growing number of states are fighting the spread of coronavirus (COVID-19) with far-reaching shelter in place orders.1 Since the safest place for Americans to be is at home, they will be using and relying on more daytime energy than they did before. This raises the possibility of an overloaded grid that's more susceptible to blackouts.2 Unfortunately, we are also gearing up for wildfire and hurricane seasons, which are only getting worse.3 Controlling your home energy is more important than ever before.
See how we're doing our part to protect employees and customers from COVID-19 with "no contact" solar.
Our electric grid is outdated, and vulnerable to extreme weather events. Costing upwards of $1.5 trillion,4 repairs to the grid's infrastructure could take even longer as priorities shift in response to COVID-19. The reality is, Americans simply cannot afford to wait. Brightbox™, Sunrun's home solar battery, puts the power back in your hands.
Get The Certainty You Need
With predictable, low rates for 25 years, home solar and batteries provides both financial and emotional peace of mind. Comparatively, utility rate structures are much less straightforward and reliable. What you are paying the utility today is likely not what you will be paying them next year. Sunrun offers transparent, upfront pricing.
Make The Best Financial Choices
The economy is less stable today than it was just a few weeks ago. Getting home solar can be the right decision for many people. They may pay less per kilowatt-hour for clean, homegrown solar power than what they would otherwise when buying electricity from their utility company. Additionally, people can use their home solar and battery systems to gain financial benefit through net metering.
Protect Your Home And Family
The last thing people need to worry about right now is a power blackout. Unfortunately, we are gearing up for wildfire and hurricane seasons and they could easily hit in the midst of this outbreak. Today, the U.S. Forest Service is canceling prescribed burns across the West, potentially making the upcoming fire season worse.5
During a time people are most dependent on their homes, Brightbox keeps lights on and food fresh during an outage.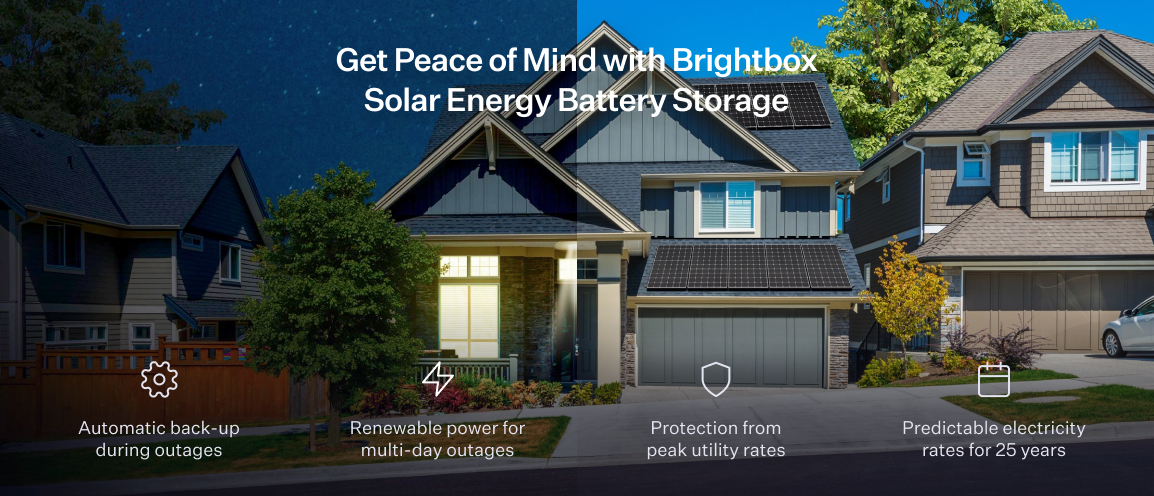 Brightbox Powers You Forward With:
When fully charged, your battery can hold approximately 8-12 hours of backup power, and will recharge daily when the sun rises. You also choose which rooms and appliances to back up, meaning you can keep your food cold, your phones charged, and the lights on during a power outage.
If your solar panels or home battery aren't working at their full capacity, we'll send an expert over to fix it.
For some regions, Brightbox provides power during peak demand times, buffering you from high rates. Now, you can use power when you need it most.
Brightbox Is An Alternative to Dangerous Generators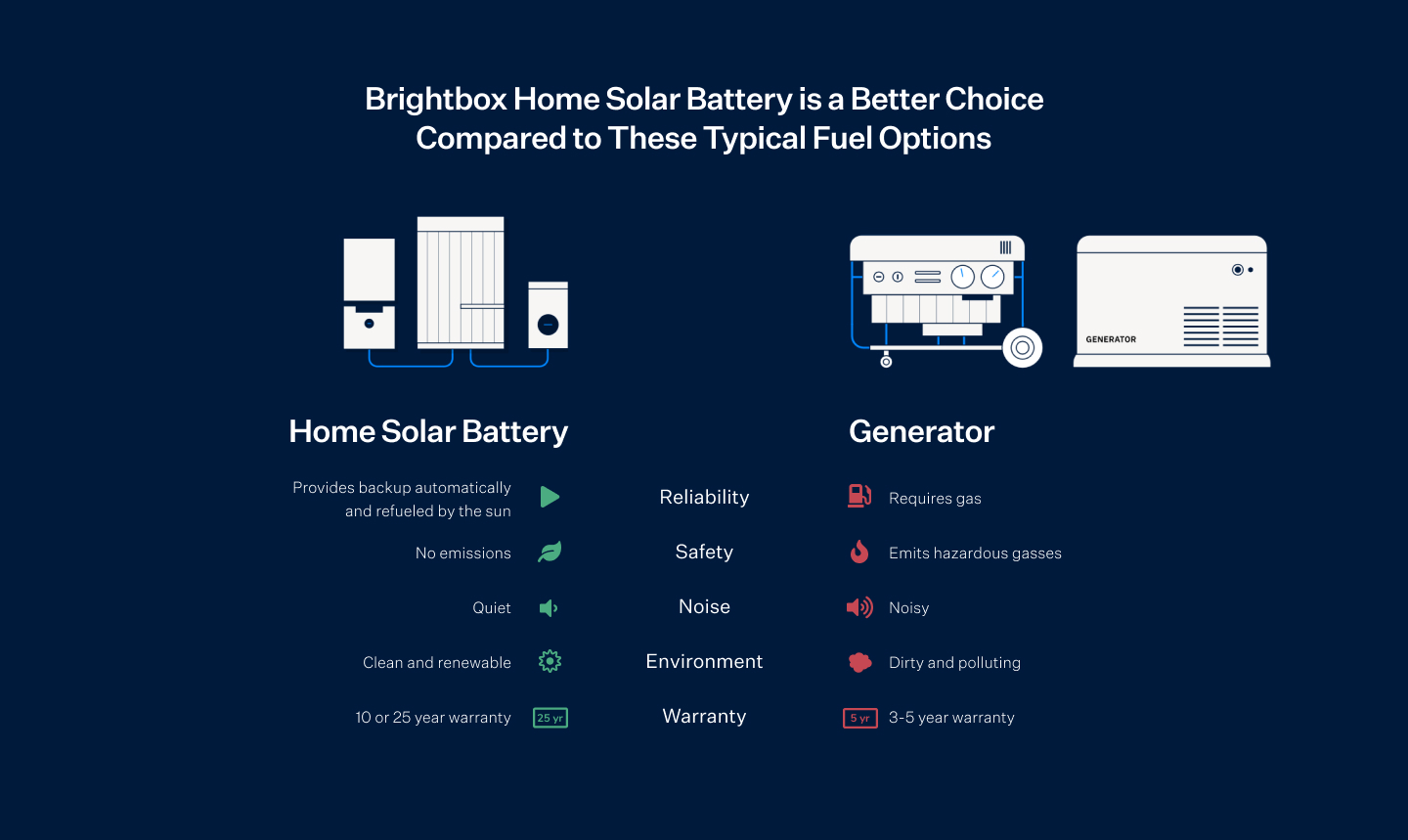 Sunrun offers flexible solar leasing options that meet your unique energy needs. Enjoy home battery storage, unparalleled service, and free monitoring and maintenance for as little as $0 down.
Get a Free Quote Today
With Sunrun Brightbox, a brighter future starts today. Regain control of your energy and get your free quote. You'll be connected (virtually, of course) with one of our expert Solar Advisors who can help you every step of the way.*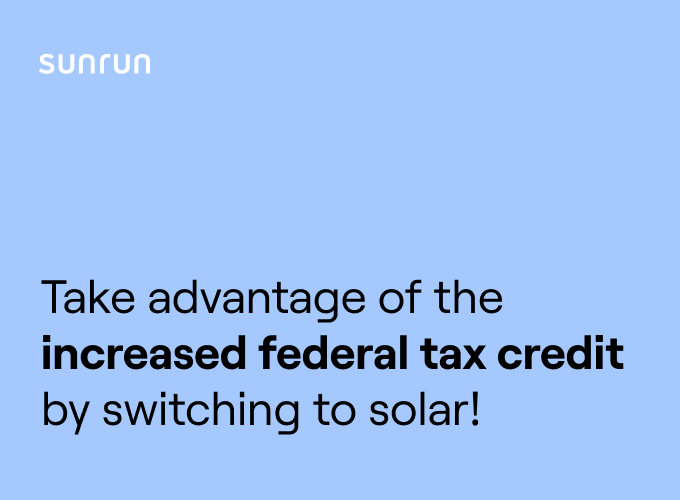 See if you qualify for the
26% federal tax credit