The Benefits of Going Solar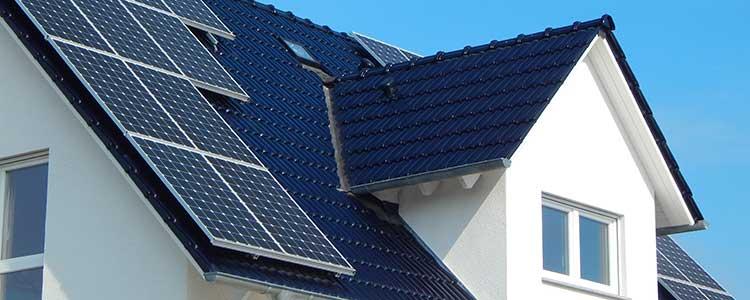 What Are The Benefits of Going Solar?
From cost savings, to positive environmental impacts, and energy security we cover everything you need to know when it comes to the benefits of going solar with Sunrun. If you would like a free home solar quote, contact us today. Our Sunrun solar consultants have helped hundreds of thousands of homeowners make that easy transition to home solar.
Cost Savings
Perhaps the biggest benefit for homeowners is the cost savings. Solar panels typically pay for themselves in about 10 years or so when you combine utility bill savings, incentives, payments from utility companies for extra power and tax rebates. Because the solar industry is very competitive, costs continue to come down for traditional silicon-based panels. Even better, you can save money on your electric bill all while helping save the planet. 
Saving the Environment
Fossil fuels, such as coal, oil and gasoline, add a lot of carbon dioxide into the atmosphere. This can worsen global warming. According to Energy Informative, solar benefits the environment by reducing your carbon footprint by approximately 100,000 pounds over the life of the panels. So by going solar with Sunrun you can give yourself the gift of lower electric bills and cleaner skies.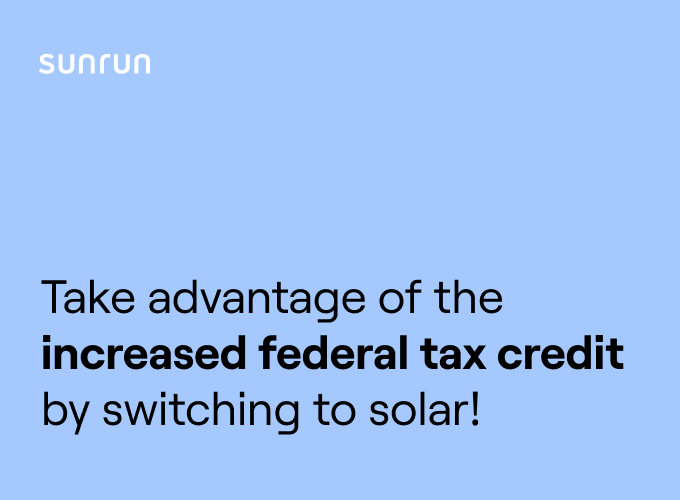 See if you qualify for the
26% federal tax credit
Energy Security
Your home enjoys energy security in many ways once you go solar. If some part of your utility's electric grid goes down, you don't have to worry, because your panels still operate. The next time your utility company raises their rates on everyone else, you can rest easy knowing you made the smart choice to go solar with Sunrun. The sun never runs out of energy.
Solar Energy Brings Freedom, Control and Peace of Mind
Yeah you read that right. If you are looking to go solar and don't want to spend the thousands upon thousands of dollars in purchasing your home solar equipment, Sunrun can help you go solar for little to zero down. We have plenty of payment options that best fit your budget goals, allowing you to really enjoy the true benefits of going solar. Alternative energy benefits have become clear, especially as the United States has been making great strides in expanding these types of energy production.
There has never been a better time to invest in a solar system for your home. Get a free solar quote from Sunrun today and let the sunshine in.