What Happens During a Solar Installation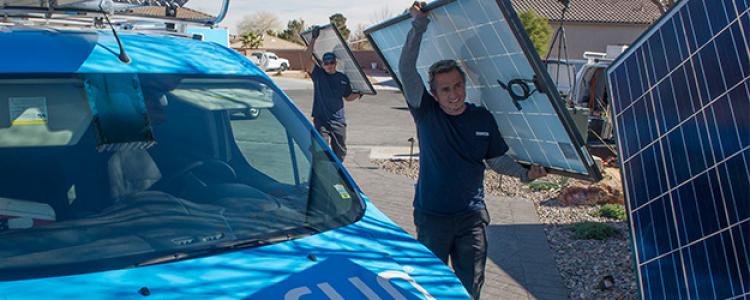 So, you decided to make the switch to solar. Smart choice. And now that our experts have performed a site evaluation and have the green light from the city to move ahead with solar panel installation, you're on your way to saving big by making your home a cleaner, brighter place to live!
Now, there's just the little matter of getting those cool new rooftop accessories installed. Well, the good news is you don't have to lift a finger during your solar panel installation because we take care of everything from top to bottom. Still, it's important to know what's going to be happening every step of the way. Here's what you can expect on the day your solar panels go up: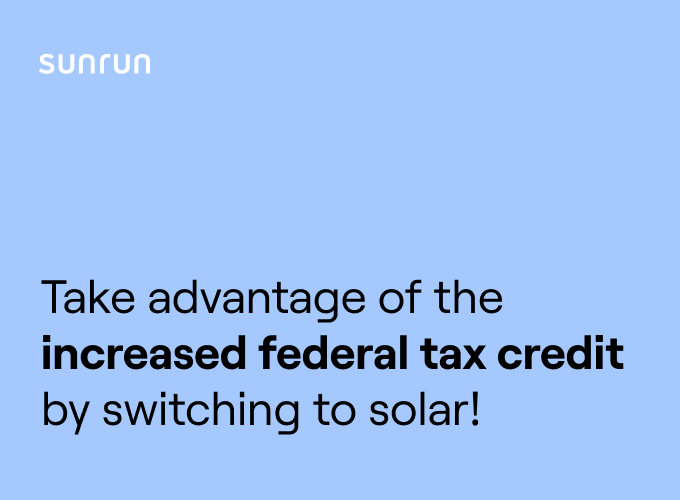 See if you qualify for the
26% federal tax credit
Your solar installation team arrives.
A team of friendly installers will introduce themselves, review your personalized solar panel installation plan and ask you for access to work areas like your electrical panel and attic.
The crew marks off work zones and may move some furniture.
This is so the team can get better access to work areas. They'll be as neat as possible but since your home is a temporary work site, you'll probably be seeing a few tools and materials in designated areas during the solar installation process.
Safety ropes are installed, as well as the rails your solar panels will sit on.
You may hear some noise when this happens, but it's nothing to worry about. Rest assured that the solar panel installation team will securely seal all holes at the end of installation. Plus, you have the peace of mind of knowing that you're covered by Sunrun's 10-year roof warranty.
Electrical equipment goes on the side of your home.
Crews will mount equipment such as an inverter, a Sunrun meter and electrical disconnects. They'll also install electrical wiring (known as conduit) to connect the equipment and custom design it for your home. Did you know that the team can even paint conduit before it's installed? So, if you have some exterior paint lying around, be sure to let them know.
Time to get those beautiful panes up on your roof.
Up go the solar panels and down goes the crew, leaving your home as spotless as they found it.  Now, you're one step closer to getting clean, renewable energy!
You're in the home stretch.
Within the next few weeks, the city or county will do its final inspection. Then your local utility company installs its net meter and gives you permission to operate or PTO (don't worry we submit all that paperwork for you) and you're good to go.
Congratulations, the solar panel installation is complete! Now you can tap into those shiny new, energy-generating solar panels and start saving big on your electric bill.