Report Overview
This is our fourth annual Impact Report and it serves as a great overview of our progress in accomplishing our goal to create a planet run by the sun.
We are pleased to show improvement from the last three years and are more optimistic than ever in a brighter future for our planet. We're proving that we can decarbonize our energy system with the technology we have today. Affordable, reliable, and clean energy solutions like home solar and rechargeable battery storage are accelerating the wide-scale transformation of an outdated approach to powering our world. 
We are excited to be driving the electrification of our homes and transportation by harnessing the sun to power our lives with abundance. This future will also help households better manage their energy bills and save everyone money by creating a more efficient system that reduces the need for expensive energy infrastructure like long-distance poles and wires. 
The problem of runaway pollution is real and today's energy system is responsible for the majority of the world's carbon emissions. The climate crisis has led to an increased threat of wildfires, hurricanes, and other natural disasters that are severely straining the outdated technology that generates and delivers our power. We have a once-in-a-generation opportunity to build a sustainable future for humanity and we invite you to join us!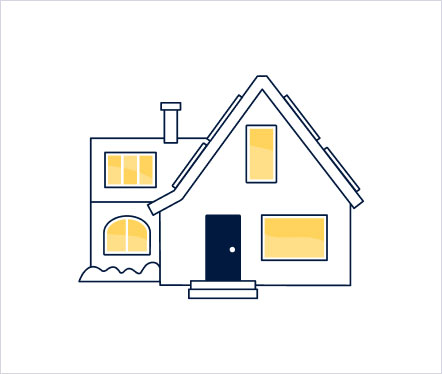 Sunrun acquired Vivint Solar in 2020, bringing the total number of households in our solar family to 550,000. Over 16,000 of those homes are also enjoying the benefits of solar-powered rechargeable batteries. Altogether, we have helped homeowners save $600 million dollars!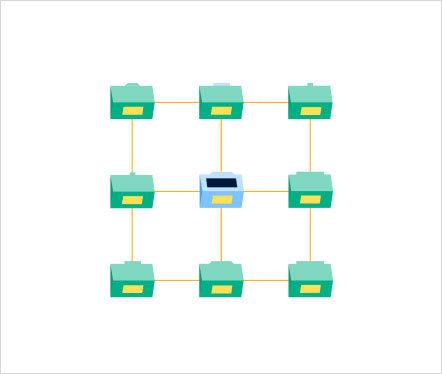 Sunrun supported 425 different projects in 2020 to help 100,000 low-and-median income residents. Those projects provided approximately $11 million of solar directly to tenants and 3,500 hours of solar job training hours to residents in these communities.



Read the full report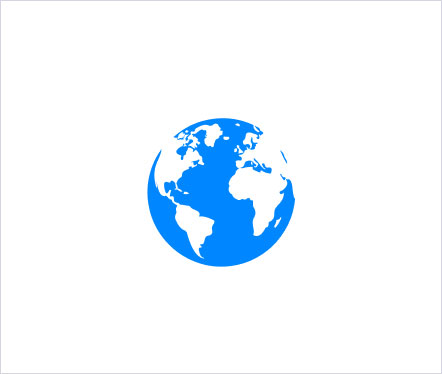 A new system was installed every 1.5 minutes last year—each contributing to 4 billion total kilowatt hours of clean energy produced in 2020. Since 2007, the cumulative metric tons of carbon offset by Sunrun is the equivalent to negating 908 million gallons of gasoline!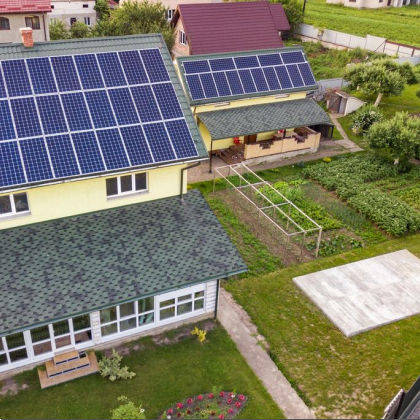 Transforming Our Energy System
Our existing energy system is over a century old. Millions of miles of wires strung from poles represents a status quo that is becoming increasingly less capable of meeting the energy demands of our modern world. Sunrun is leading the way in transforming our energy system with dependable approaches that are practical today and sustainable for generations to come.
Electrifying the Home | The Rise of Virtual Power Plants | Why The Power Goes Out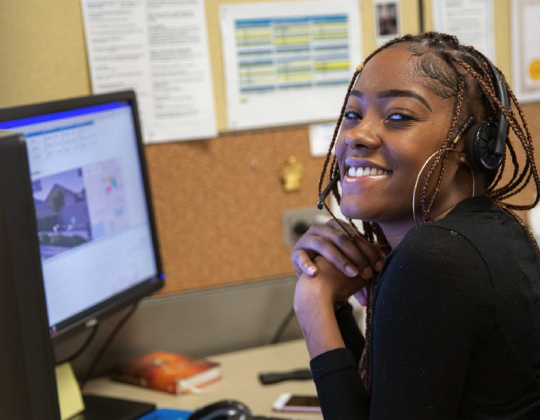 Driving Diversity, Inclusion, and Employment in the Industry
Sunrun started with two people committed to making solar more accessible in America. With 8,500 employees nationwide, we've grown a lot in 14 years, and we're leading the way on making a growing renewable energy industry diverse and inclusive. A planet run by the sun benefits everyone and we believe everyone has a role to play in that transformation.
Diversity's Role In Transforming Our Energy Future | Clean Energy For Low-income Communities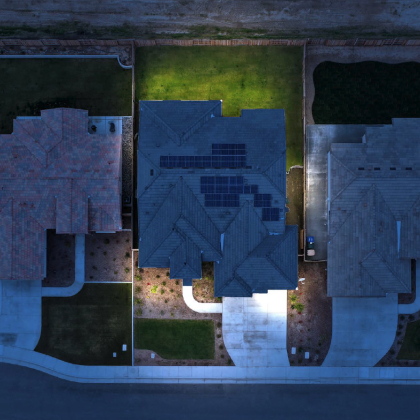 Given our core mission, many might take for granted that we are helping create a cleaner, more sustainable world to live in. But we don't. In addition to the positive impact of our solar energy systems, we're also working hard to ensure the way we run our business is doing right by the planet we love.

Human Centered

Integrity

Curiosity

Passion

Courage

Impact

Human Centered

Integrity

Curiosity

Passion

Courage

Impact
The past year has tested these values more than ever before. The COVID-19 pandemic is like nothing else in modern history. It has forced us to rethink the way we operate as a business, engage each other, and go about our daily lives. It has put a new emphasis on the importance of reliable and affordable home energy as our households were transformed into the place we live, work, play, and find solace. The pandemic highlights why local energy resiliency and affordable clean power are so important to our collective future.
2020 served as an inflection point, and now is the time for the next chapter in America's energy narrative. The future depends on a rapid global transformation of our energy system and Sunrun is leading that transformation towards a distributed, sustainable future.
2021 Environmental and Societal Development Goals

We plan to build a network of solar systems that will offset carbon emissions by more than 600 million metric tons over their lifetimes in the next decade

We are setting a goal to decrease the overall carbon intensity of our operations by 20% by 2030
We are setting a goal to achieve net zero carbon emissions of our operations by 2040
We are setting a goal to decrease our transportation emissions by having one third electric or hybrid fleet within 5 years
We are setting a goal to achieve 100% equipment recycling at each facility within 5 years

 
We will sustain our focus on pay equity through periodic review

We will embed the principles of diversity, inclusion and belonging as implicit in everything we do
We will foster the growth of our Employee Resource Groups to support inclusion and belonging among our employees, improve awareness, and drive greater social impact
We will foster a diverse workforce that represents our customers, and the communities in which we live and work. We strive to do this through gender representation parity in director and above roles by 2025 and race/ethnicity representation parity in manager roles by 2025
We are setting a goal to contribute 100,000 employee volunteering hours by 2030

We plan to bring at least 500 megawatts of low-income solar to people across the country by 2030, benefiting hundreds of thousands of residents of disadvantaged communities.