D.C. Solar Incentives
Choose Sunrun and Bring Home the Benefits of Solar in DC
-38%
Washington, DC solar price drop over the last five years.1
5 yrs.
Approximate payback time for a purchased 5-kilowatt (kW) solar panel system in Washington, DC. as of October 2020.2
100%
DC's electricity generation that will come from renewable energy sources by 2032.3
Our nation's capital is a great place to switch to solar, thanks to the plummeting cost of solar1 and a short payback time frame.2 These are also several solar incentives in DC that can help you go solar for less.
As the leading residential solar and energy storage company in the country,4 Sunrun works to ensure you can gain energy independence and reduce your carbon footprint while verifying you enjoy all the benefits of solar power in Washington, DC
Here Are the Solar Incentives, Tax Credits and Solar Rebates DC Has for You*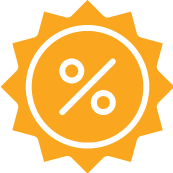 Federal Solar Investment Tax Credit (ITC)
Buy and install new solar panels in DC in 2020 and qualify for the 26% federal tax credit. The residential ITC drops to 22% in 2021 and ends in 2022.5**
Average-sized 5-kW rooftop solar system cost in DC: $16,350 Approximate system cost after the 26% ITC in 2020 in DC: $12,00926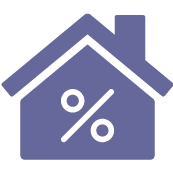 Solar Energy System Property Tax Exemption
Add a new solar system to your DC home and your property taxes won't go up.6 Installing a solar energy system could also help you build home value.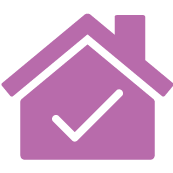 DC Solar for All Program
Eligible low-income renters and homeowners who can't install a photovoltaic (PV) system because they live in a multi-family building or because their roofs are shaded or need repairs may be able to save up to 50% on their electric bill with DC's Solar for All community solar program.7
The program varies by income and people living in each household. Visit the Solar for All program's website to see if you qualify.

Solar Renewable Energy Credits (SRECs)
With your solar installation in DC, you are eligible to earn SRECs, also known as Renewable Energy Certificates (RECs), to make money for every kilowatt-hour (kWh) of solar energy you create (based on SREC market value).8,9
Choose And Control Your Home Energy
Now's a Great Time to Lease or Own a New Home Solar Panel System
On top of all these excellent state incentive programs, our home solar plans in the District of Columbia start at $0 down. Also, with Potomac Electric Power Company's (PEPCO) net energy metering (NEM) program, you earn bill credits for the excess solar power your system produces.10 Net metering in Washington, DC gives you more control over your electricity bills.
Teaming up with a DC solar company like Sunrun is cost-effective. We're one of the best solar installers in DC. Discover if our clean energy solutions are available in your area by requesting a free, personalized solar quote today.
DISCLAIMERS:
*Customer's ability to monetize rebates, incentives, and tax credits depends on several factors, including, without limitation, continued state subsidization of these policies, the applicable Sunrun product type, and whether a customer purchases or leases a home solar system from Sunrun.
**We recommend contacting a tax professional to most accurately determine the impact of the solar Investment Tax Credit (ITC) on your federal taxes.